Rates Spark: Waiting Game
Thursday's events loom large. US inflation data will test the strong footing of US rates, but in the meantime, treasury supply could bring along some curve steepening. A 10Y Italy deal today will test sentiment for EUR rates ahead of the ECB meeting, where the bar for a dovish surprise has been set high.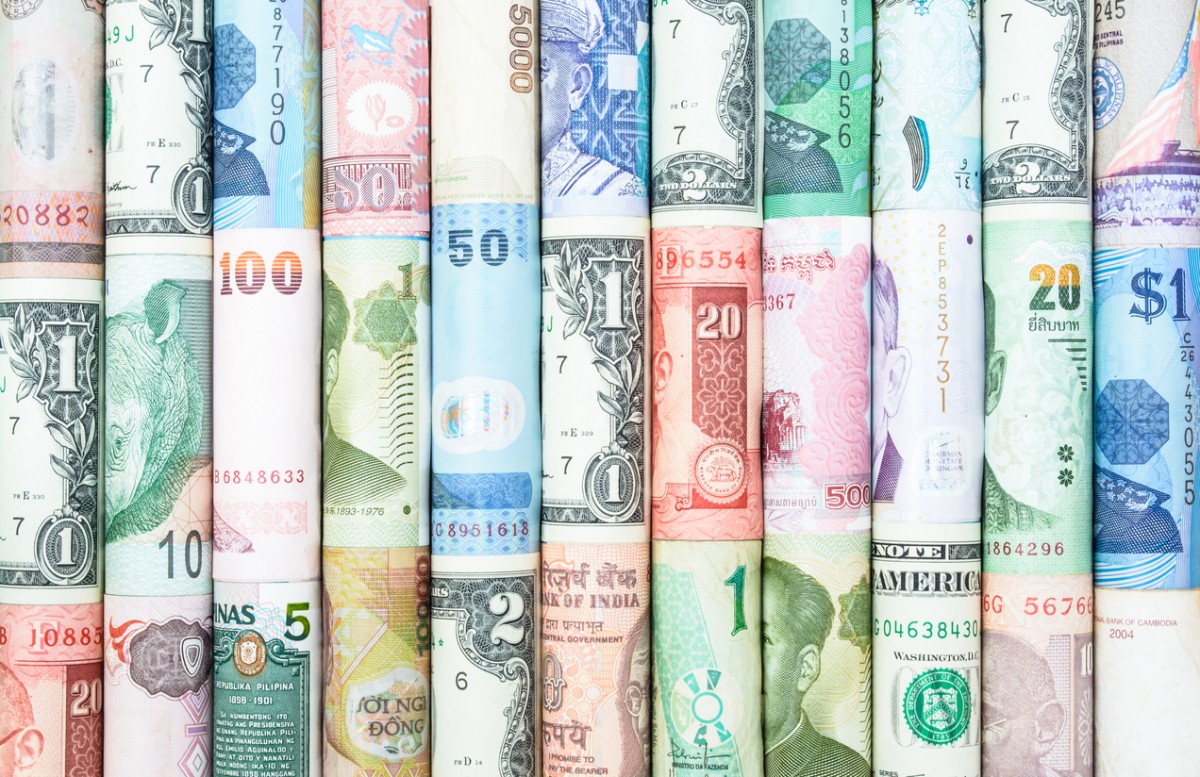 US rates eye treasury supply ahead of inflation data
US Treasuries remain firm at the start of the week. The prospect of treasury supply, starting with a 3Y sale today, 10Y tomorrow and 30Y on Thursday could start to exert some steepening pressure. But if there is anything that at least has the potential to materially change the picture, it is the inflation data on Thursday. Indeed we find the firm footing of US rates heading into a week that could see inflation flirting with 5% quite remarkable.
But then there are other factors contend with, some more technical, like the huge amount of excess reserves flushing the market, and others more relative value, where treasuries still look attractive in the global (currency hedged) context, that can help explain where US rates currently are.
Italy tests the waters ahead of the ECB
The consensus ahead of the ECB meeting on Thursday has pretty much settled on the view that the Governing Council will keep the faster pace of asset purchases via the pandemic emergency purchase programme for another quarter. In terms of the overall programme envelope left there is room enough to maintain the current PEPP pace even until year end, though that would leave little wiggle room thereafter
Italy is cashing in on the ECB's pre-meeting expectations management
(Click on image to enlarge)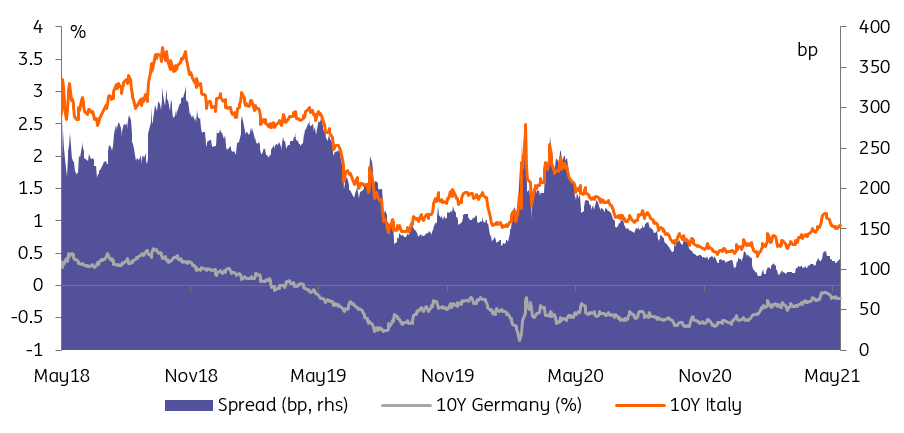 Refinitiv, ING
There is room enough to maintain the current PEPP pace even until year end
Still, it sets a high bar for a dovish surprise, which might have played a role in the decision of the Italian treasury to announce the syndicated sale of a new 10Y benchmark. The market reacted by widening the 10Y spread over Bunds by around 2bp in a clear break of its recent tightening trend. But at 111bp it is still well off its May peak around 122bp which reflects the more dovish perception of the central bank since then.
Disclaimer: This publication has been prepared by the Economic and Financial Analysis Division of ING Bank N.V. ("ING") solely for information purposes without regard to any ...
more