Rates Spark: In For The Long Haul
The ECB signaled it is in for the long haul, with longer than expected extensions to its main facilities. We summarise the outcome of the meeting in a table below. These add to near term economic worries in justifying low EUR rates.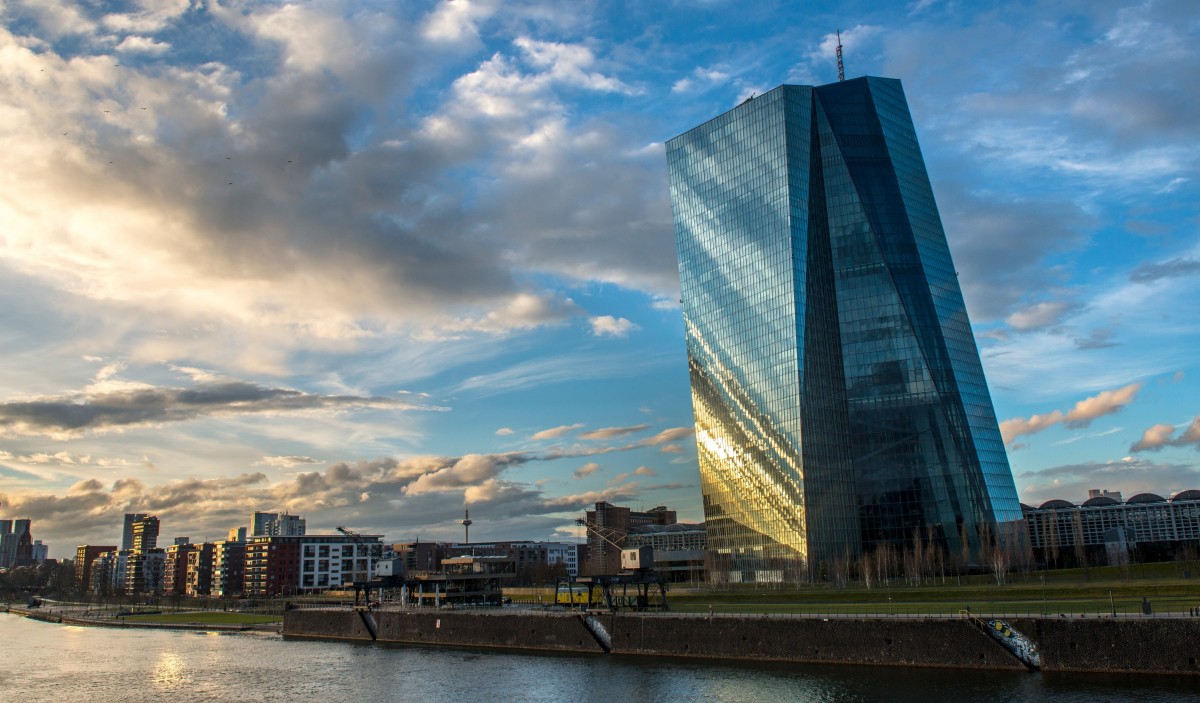 Source: Shutterstock
Overnight: still not over the hill
Additional covid-related restrictions imposed in Germany and France over the Christmas period promise to weigh on investor sentiment at the open today. Overnight price action was fairly uneventful for bond futures but stocks were on the back foot. EURUSD rallied overnight, approaching its highest level since early 2018.
ECB: QE for longer
As our economics team noted, the best way to look at yesterday's ECB package is as an extension of current accommodative monetary conditions until at least the spring of 2022. The €500bn increase in the PEPP asset purchase envelope was as expected, and the dovish risk we flagged before the meeting, of a longer extension than December 2021, was realized. The only fly in the ointment is that at the current pace of roughly €15bn/week, purchases can continue until June 2022, later than the stated March 2022 end date.
This brings two risks. Either the ECB does not spend the whole envelope in full, something Lagarde flagged as a possibility, or purchases carry on for longer than planned. Given that the ECB is only forecasting inflation at around 1.4% in 2023, we are tempted to think the dovish interpretation is the correct one. A third possibility is that of a materially faster pace of purchases which would also be a dovish outcome..
ECB beats expectations on duration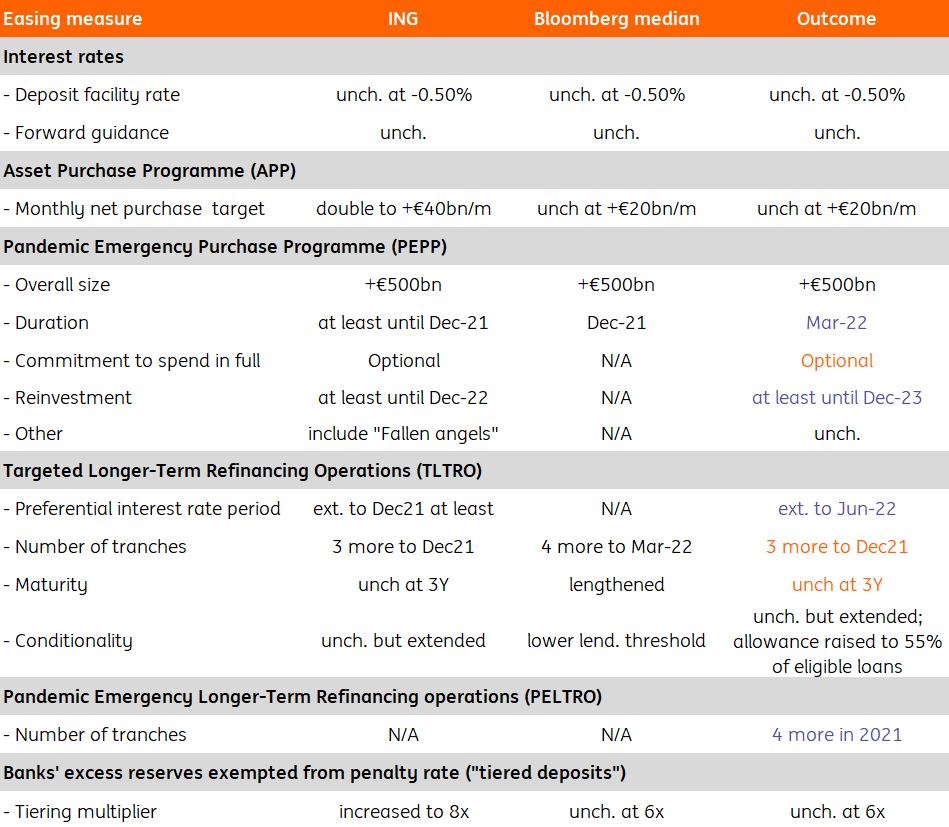 Source: Bloomberg, ECB, ING
TLTRO loans: preventing repayment
On the other main policy announcement, the extended terms for the TLTRO loans to banks, the new 12 month-long preferential interest rates period adds to our conviction that suppressed Euribor fixings are to remain a feature for at least another 18 months. Granted, reaching the new lending threshold will be more difficult for banks than the current one, but we argue it was difficult for the ECB to make that threshold lower than 0% loan growth. Combined with three more 3Y allotments in June, September, and December 2021, this should ensure less repayment pressure as the current preferential interest rate period comes to an end.
Disclaimer: This publication has been prepared by ING solely for information purposes irrespective of a particular user's means, financial situation or investment objectives. The information ...
more