Rates Spark: How Not To Rock The Boat
The ECB meets today. The press conference will be an exercise in avoiding the tapering debate but rates markets are increasingly focused on rate hikes. Record US inflation comes as demand for carry trades is on the rise.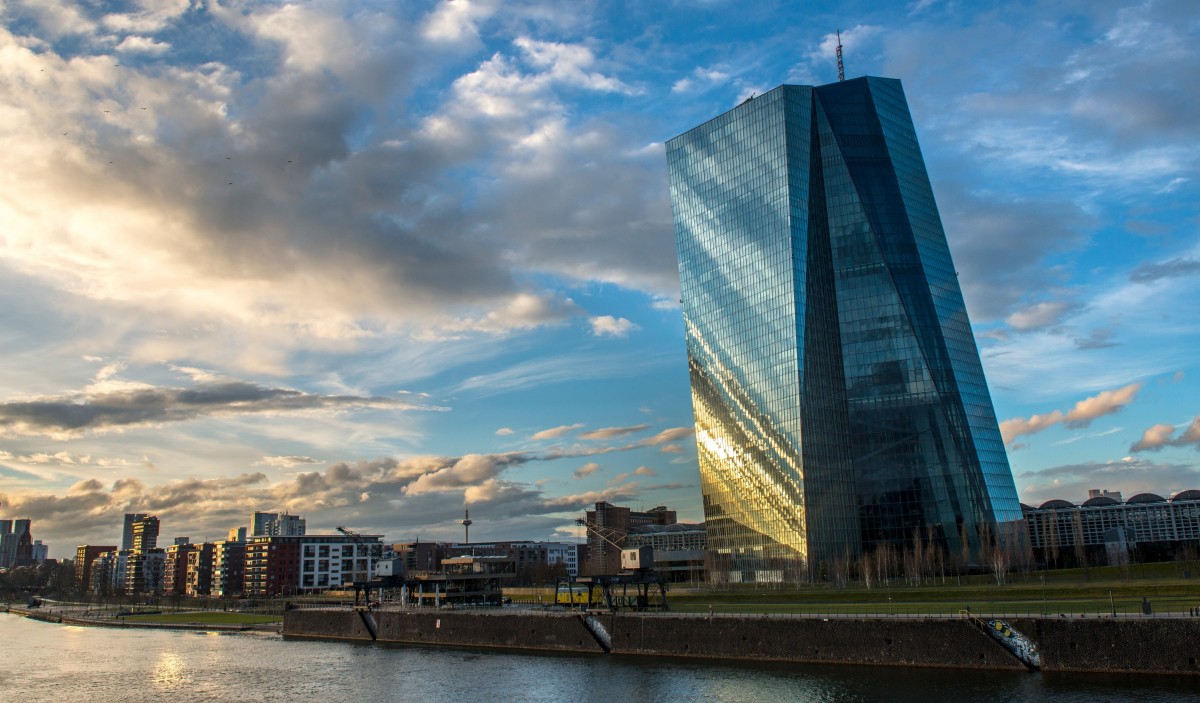 Source: Shutterstock
ECB: all lights flashing green
The ECB can breathe a sigh of relief as it meets today. Most economic indicators are flashing green: the vaccination campaign is on track, optimism is at a record high, and reopening promises solid economic growth in the second half of the year. The same is true on the financial front: government yields and swap rates are low, even more so when compared to inflation, and credit spreads are tight.
In that context, it wouldn't be entirely surprising if the ECB decided to pare back the raft of measures it has in place to support the economy, but our economics team thinks they won't. Fair enough. As ECB officials have argued in the past, the cost of removing accommodation too early outweighs that of removing it too late. There is also the fact that most see the risk of an inflationary spiral as negligible.
Government yields and swap rates are well contained, especially compared to inflation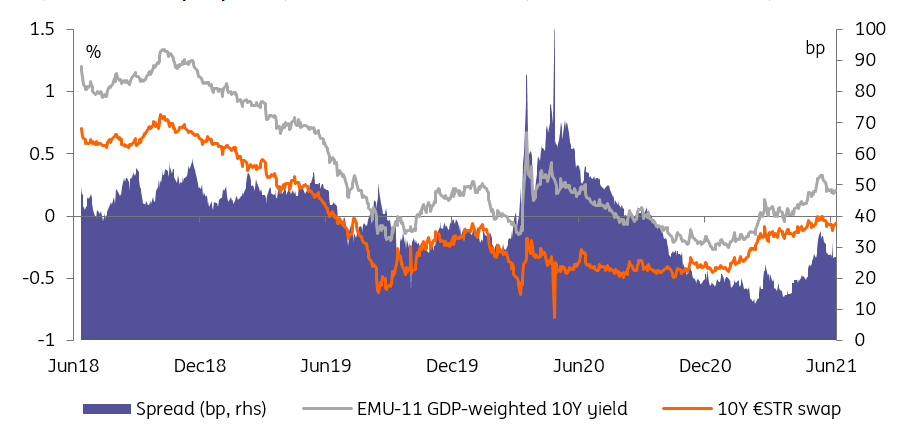 Source: Refinitiv, ING
Strong demand for bonds but beware of economic forecasts
That state of play has triggered renewed interest in carry trades, especially in higher-yielding markets. In Eurozone sovereign bonds, this has happened as Italy and Greece opportunistically returned to the primary market with syndicated deals, with Italy also due to carry out auctions today. Tight sovereign spreads should be sustained in our view, in fact, we see 10Y Italy-Germany crossing 100bp later this year, with the help of the ECB. The same cannot be said of low 'core' interest rates as the recovery takes hold and boosts appetite for riskier assets.
Tight sovereign spreads should be sustained
Of course, this meeting presents its own set of risks. With markets hooked on monetary stimulus, any hint of withdrawal later this year could upset the current status quo. This is particularly true as markets were led to expect the ECB to delay the tapering debate by another quarter. Any hint, wittingly or not, to the contrary could still send EUR rates into a tailspin. This is particularly true in light of the rally observed across EUR bond markets this week.
Disclaimer: This publication has been prepared by the Economic and Financial Analysis Division of ING Bank N.V. ("ING") solely for information purposes without regard to any ...
more