Portugal's Priorities As It Takes Over The EU Presidency
How to measure Portugal's success as it takes over the rotating presidency of the EU Council? As it looks to make progress on a long list of issues, it will surely not least be judged on the efficient rollout of the vaccination programmes and the deployment of recovery funds.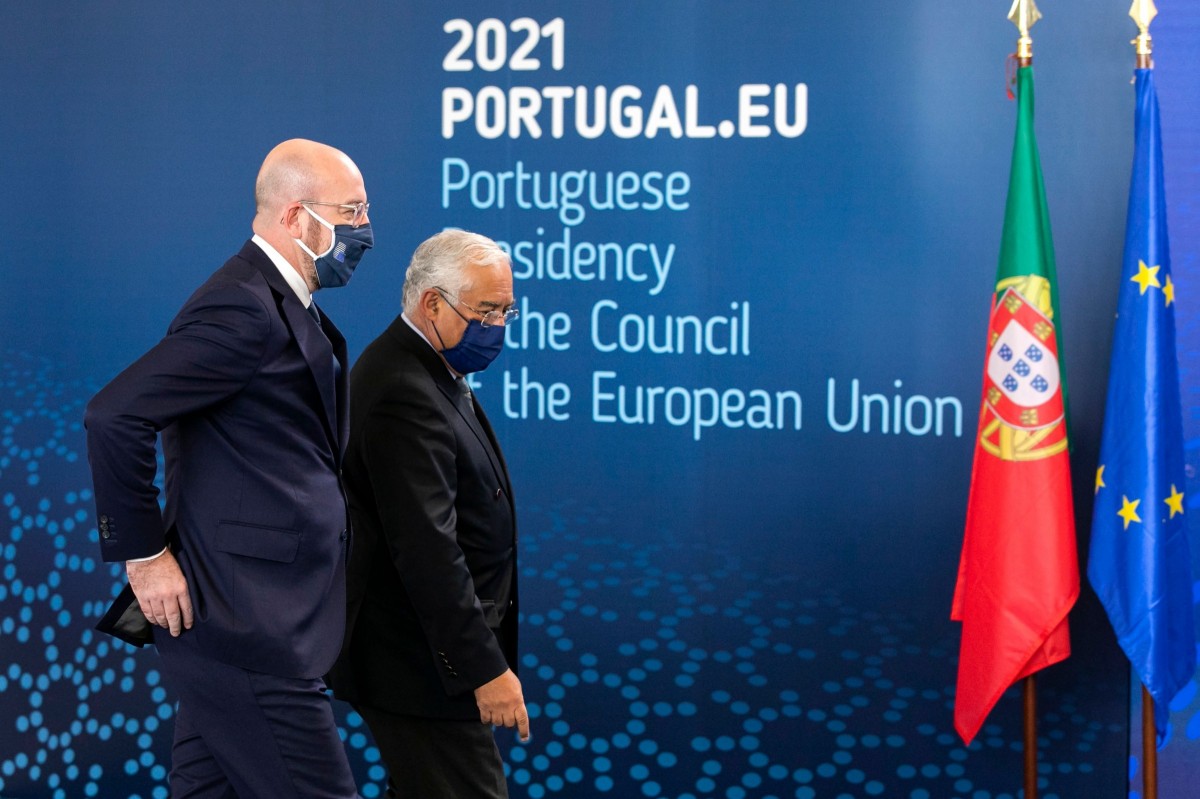 European Council president, Charles Michel, and Portuguese Prime Minister, Antonio Costa at a ceremony inaugurating the Portuguese rotating presidency of the EU Council
A long wishlist
On January 1st, Portugal took over the six-months rotating presidency of the EU Council. To guarantee more continuity and to allow for more time to consider further complex policy issues, three countries always team up as a trio. Portugal follows on from Germany before Slovenia takes over in the summer. The role of the president of the Council is to bring the viewpoints of the member states closer together and to look for a compromise.
The challenges for the European Union are numerous, and so is the list of topics where Portugal wants to make progress in the next six months. Portugal wants to focus on social issues, such as the European immigration system and the fight against terrorism and hate speech. There is also a long list of issues relating to the promotion of the digital and green transition. The agenda also cites revitalizing the relationship between the US and the European Union. The recent EU investment treaty with China, however, might cause tensions with the new Biden administration. They also want to pay particular attention to the relations with India. The complete list of their priorities can be found here.
The recovery fund
The implementation of the longer-term EU budget (also known as the multiannual financial framework)) and the European Recovery Fund (as part of the official Next Generation EU plan) will be crucial as far as an economic policy which has a direct short-term impact on growth is concerned. Augusto Santos Silva, the Portuguese foreign minister, said recently that the last six months were a period of big strategic decisions and that it is now Portugal's responsibility 'to put those decisions into practice and produce results".
Disclaimer: This publication has been prepared by ING solely for information purposes irrespective of a particular user's means, financial situation or investment objectives. The information ...
more