Poland: Robust Third-quarter GDP But With A Poor Structure
COVID-19 aggravated the unfavorable GDP structure of strong consumption and weak investments. The government plans to stimulate public investment in 2021, hoping for private ones to join in later.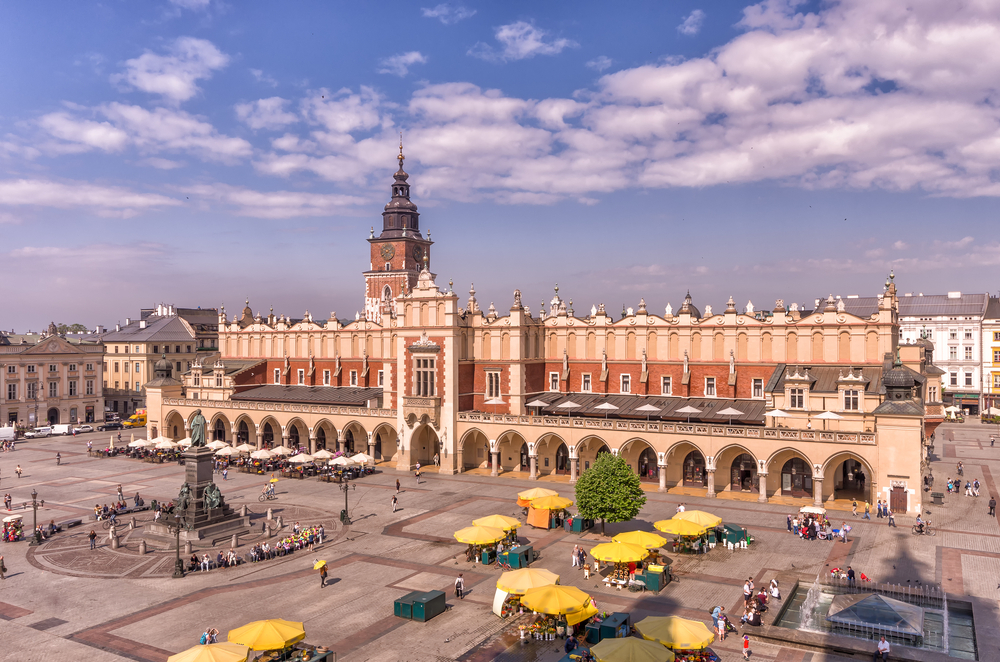 Source: Shutterstock
According to the second estimate, GDP increased by 7.9% quarter-on-quarter in 3Q20, after a record drop of 9% QoQ in 2Q20. In year-on-year terms, the GDP growth was -1.5% vs. -8.4% in 2Q20.
The acceleration was mainly due to a rebound in household consumption (+0.4% YoY vs. -10.8% YoY 2Q20). A typical post-crisis recovery and differed demand were reinforced by a record-high fiscal stimulus, which prevented an unemployment jump and strengthened the propensity to consume.
Investments declined by 9% YoY, almost as weak as in 2Q20 (-10.7% YoY). We estimate that the public outlays continued to grow (over 10% YoY), as indicated by the rate of EU funds paid (+35% YoY in 3Q20 vs. 14.3% YoY in 2Q20). The private investments decline was probably shallower than the 14% YoY in 2Q20, but likely nearly double-digits. Net exports added 1.7 percentage points to GDP in 3Q20, compared to 0.9-1.1ppt in 1-2Q20.
GDP: composition of growth (YoY)
(Click on image to enlarge)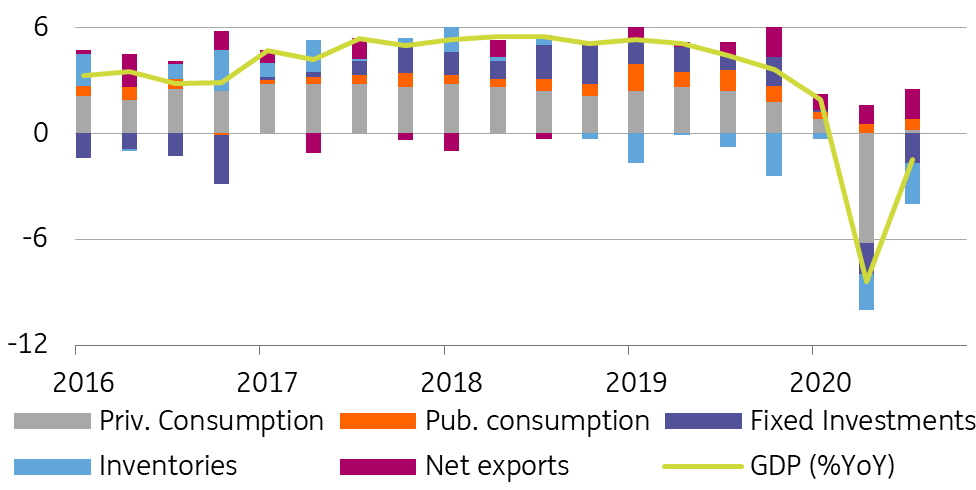 Source: Central Statistical Office
After seasonal adjustment, real consumption is already above the pre-pandemic 4Q19 level. Investments are still about 7.5% lower. Such a structure doesn't support a recovery in potential growth. If persistent, it may affect competitiveness and generate inflationary pressure. This shows that there is scope for programmes supporting corporate confidence and investments.
Growth structure as compared to 4Q19
(Click on image to enlarge)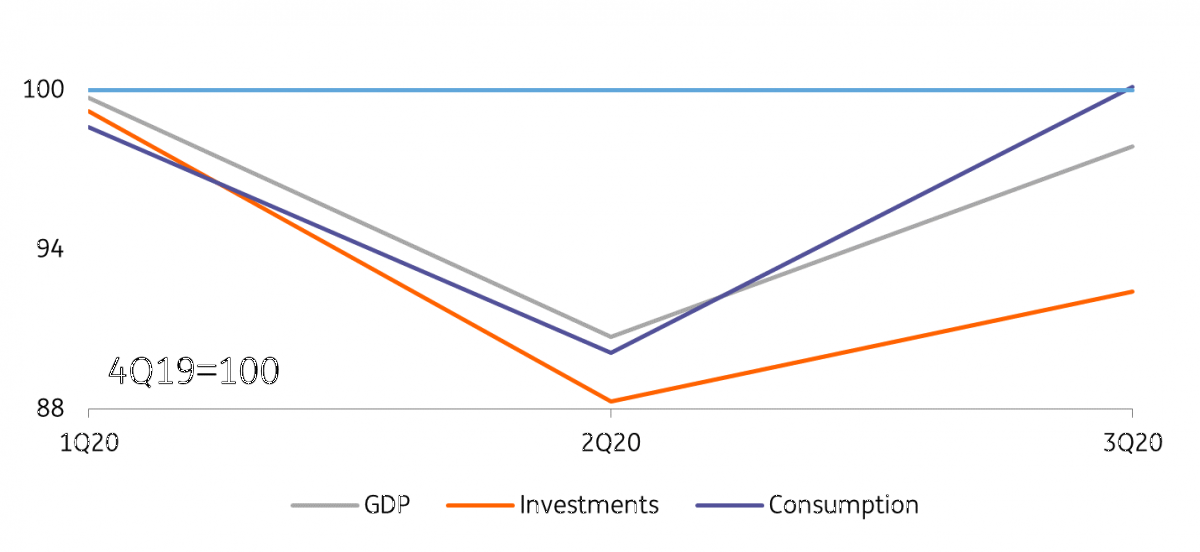 Source: Central Statistical Office
The new pandemic wave, a deterioration in hard data in October and a collapse in soft figures in November indicate a renewed GDP drop in 4Q20. Our index gauging the "economy freeze" (aggregating mobility data and official restrictions) shows that in mid-November the degree of the effective lockdown was comparable to the 2Q20 average. This reflects new restrictions and a decrease in mobility (in retail trade the mobility has already dropped two-thirds of that from 2Q20). Data on payments show a strong collapse in activity in services, especially those heavily affected by the lockdown, similar to 2Q20.
Disclaimer: This publication has been prepared by ING solely for information purposes irrespective of a particular user's means, financial situation or investment objectives. The information ...
more