Poland: NBP Optimistic On GDP And Expects Subdued Inflation To Return
We have been through the details of the latest inflation projection of the National Bank of Poland. The NBP has increased its GDP growth forecast for 2021 to 4.1% YoY and has assumed that strong 5.4% growth will be maintained in 2022-23. It sees CPI slowing within the next two years, aside from any pre-Covid upside surprises and the strong GDP rebound it pencils in.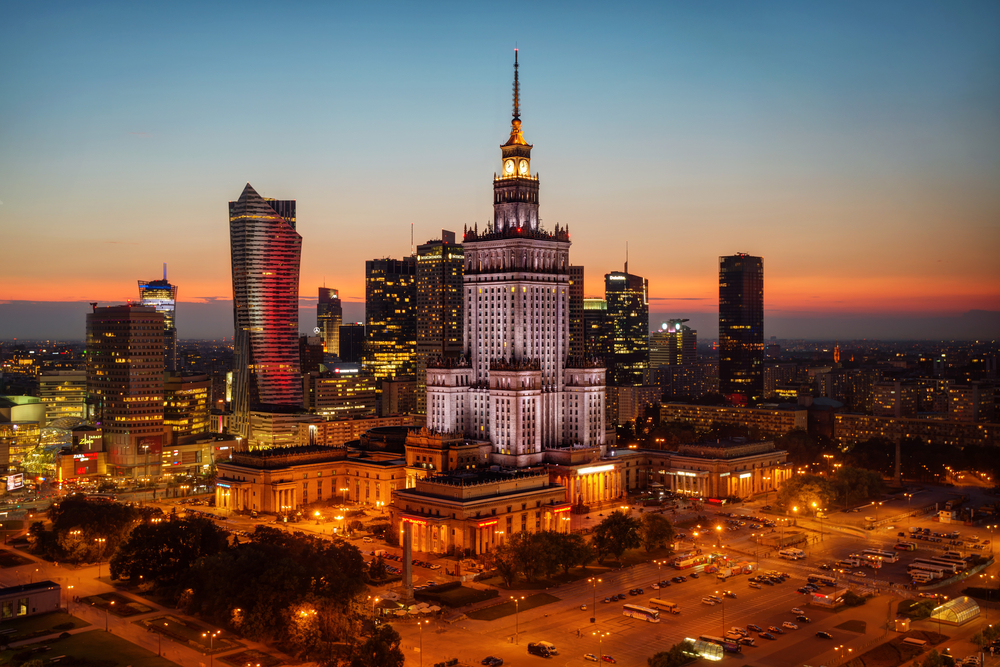 The source of faster GDP growth in the new NBP projection for 2021 is higher growth in household consumption (at 4.9% YoY vs. 3.9% YoY in November) and a 1.5% increase in investments (compared to the 3.0% decline expected by the NBP in November). Strong consumption growth is projected to continue in the coming years, with real growth reaching 6.3% YoY in 2022 and 5.8% YoY in 2023. Investment growth for 2022 (7.7% year-on-year) is close to the November projection, while for 2023 the NBP projects this growth at 9.9%. Such strong investment growth is partly due to the NBP's assumption that in 2021-23 Poland will use ca. 1/3 of the grants from the EU Recovery Fund (Poland should receive €24bln by 2026).
The differences in NBP projections for the CPI and GDP
(Click on image to enlarge)

Source: NBP, ING
The change in the structure of the CPI forecasts comes as a surprise. According to the NBP, the main source of higher CPI in the March projection should be energy prices, while core inflation in 2021-22, despite stronger GDP growth, is projected to decrease. Moreover, the NBP has revised its 2021-22 core inflation lower in its current Mar-21 projection than it was in the November round.
Sources of differences in NBP projections for CPI (Mar-21 vs Nov-20)
(Click on image to enlarge)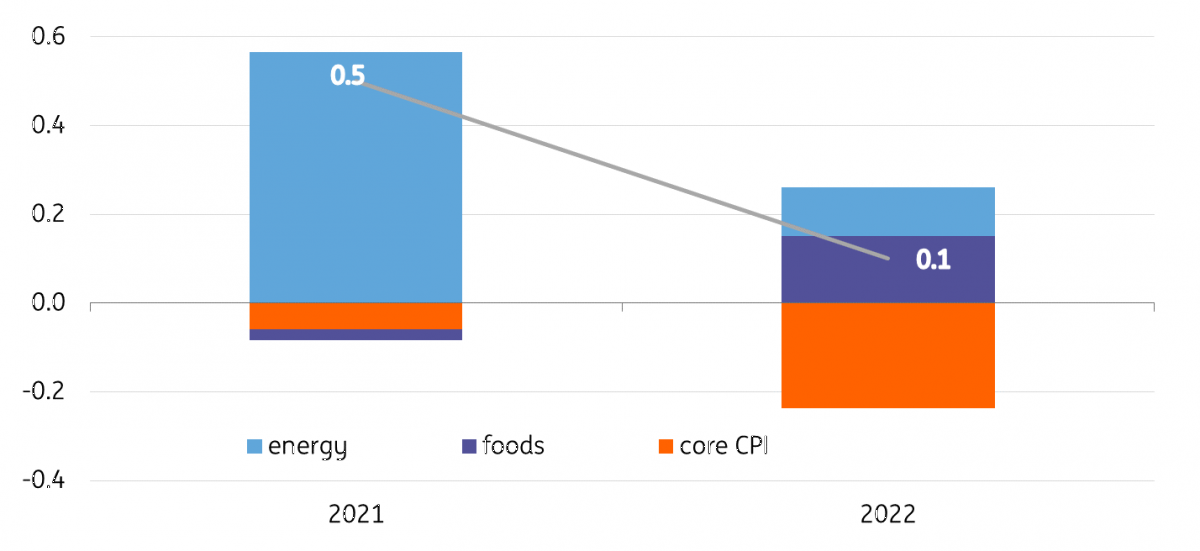 Source: NBP
This new inflation scenario is consistent with the latest statements of the Governor. Glapiński. He stated that price growth in Poland is driven by factors beyond the NBP's control: (1) electricity prices due to EU environmental policies, (2) oil prices due to the expected recovery in global GDP, and (3) garbage collection prices due to local regulations.
Disclaimer: This publication has been prepared by ING solely for information purposes irrespective of a particular user's means, financial situation or investment objectives. The information does ...
more