Poland: Extended Lockdown Impacts Activity In January
After the relatively good industrial results we saw yesterday, retail sales and construction output came in worse than expected in January.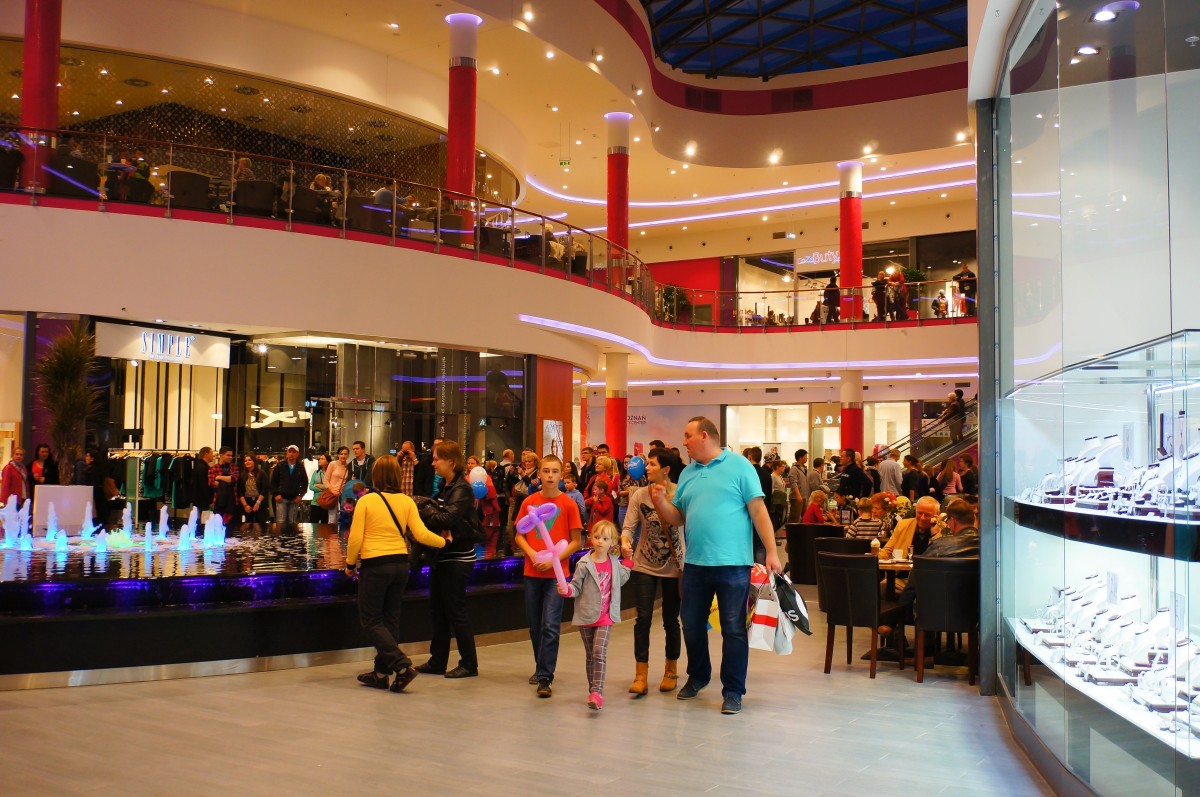 Shoppers at the Poznan City mall in Poland

Retail sales fell by 6.0% year-on-year compared to a 0.8% drop in December and the market consensus at -4.5%. Data on daily activity at retail stores signalled a fall. However, the scale of the decline turned out to be slightly deeper than our estimates.
Seasonally-adjusted sales fell 1.4% month-on-month in January. This was due to extended restrictions on shopping malls, as Poles still prefer traditional brick-and-mortar stores. The growing share of online sales does not compensate for the decline in other channels.
Retail sales, the volume against the share of stationary sales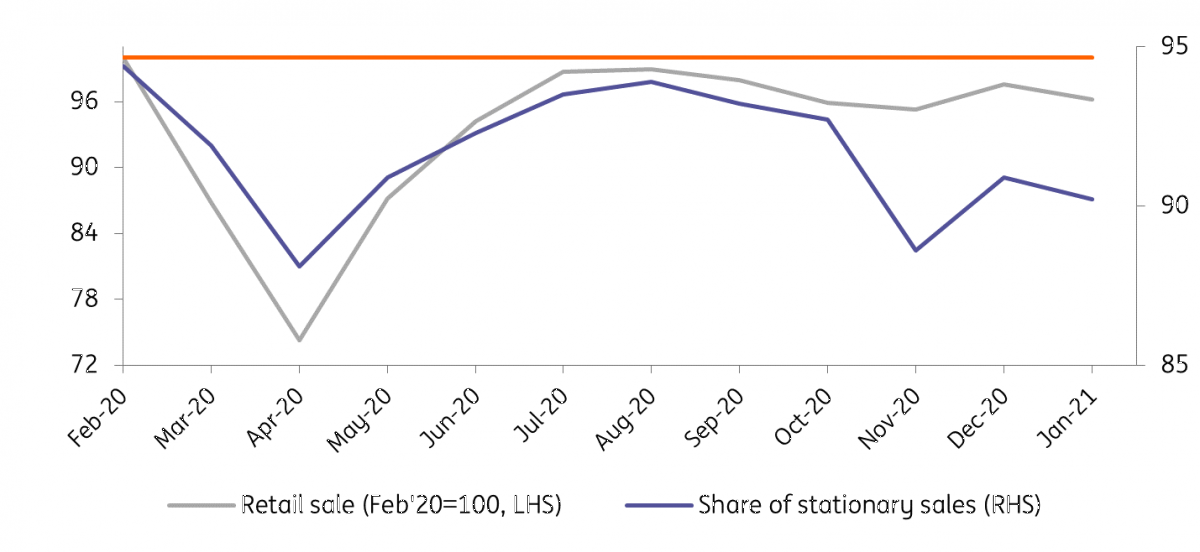 Source: CSO
Detailed data shows that sales in most categories slowed in January in year-on-year terms compared to December. Trade restrictions distorted the seasonality of traditional sales, as clothing YoY growth plunged by 30ppt compared to December. Sales of furniture, household appliances and electronics showed positive momentum, accelerating by 7.1% YoY from 3.5% YoY in December.
Construction output in January declined by 10% YoY and fell short of market expectations (-7.3% YoY). A more severe winter than a year ago brought YoY declines in all areas of construction activity.
After removing the impact of seasonal factors, construction and assembly output continued to grow. In January, it rose by 1.7% MoM after a 1.9% MoM increase in December. This is a bright spot in the negative year-on-year picture.
Today's retail sales, as well as construction & assembly production data are the final piece of the important short-term economic activity puzzle in January. A relatively good outcome for industrial production and a significantly worse, albeit directionally expected, sales result show the critical importance of the course of the pandemic and related restrictions on the aggregate economic outcome.
Disclaimer: This publication has been prepared by ING solely for information purposes irrespective of a particular user's means, financial situation or investment objectives. The information does ...
more