Philippines Stock: PLDT
Company: PLDT Incorporated
Bloomberg ticker: TEL PM
Market cap: US$6,169m
Background: The company provides the Philippines with telecommunications services, fiber-optic backbones, fixed-line and cellular networks operating in three business groups: fixed line, wireless and others. PLDT has about 73m mobile subscribers, and its fiber optics network passes 7.5m homes out of which 3.6m can already connect to the network.
World Class Benchmarking of PLDT
(Click on image to enlarge)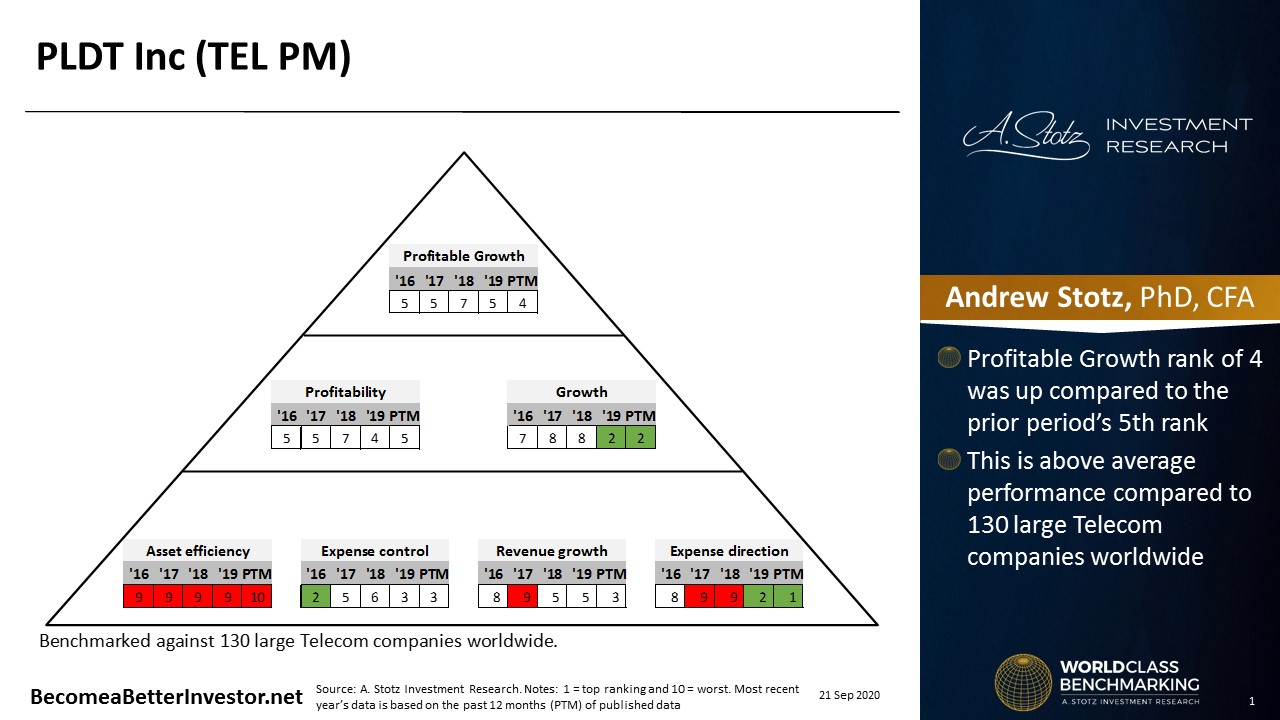 Profitable Growth rank of 4 was up compared to the prior period's 5th rank
This is above average performance compared to 130 large Telecom companies worldwide
Profitability rank of 5 was worse than its Growth rank of 2
Profitability rank of 5 was down compared to the prior period's 4th rank
This is average performance compared to peers
Growth rank of 2 was the same compared to the prior period's 2nd rank
This is World Class performance compared to peers
Disclaimer: This content is for information purposes only. It is not intended to be investment advice. Readers should not consider statements made by the author(s) as formal recommendations and ...
more