Paul Adams: Macro Trumps Micro In Resource Sector
Investors in Australia's junior mining sector are feeling the same pain as those in North America but Paul Adams, an analyst with brokerage firm DJ Carmichael in Perth, believes select junior resource companies will outperform the broad markets as macro-level events impact certain commodities. In this interview with The Gold Report, Adams suggests that strong demand fundamentals in nickel, zinc and uranium could mean better years ahead for equities with exposure to those commodities. Adams also discusses DJ Carmichael's new investment strategy and several companies that fit into it.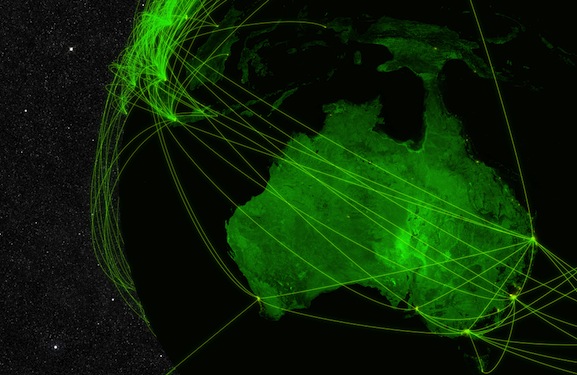 The Gold Report: Mining in Australia is dominated by coal and iron ore production, much of which is controlled by large players like BHP Billiton Ltd. (BHP:NYSE; BHPLF:OTCPK) and Rio Tinto Plc (RIO:NYSE; RIO:ASX; RIO:LSE; RTPPF:OTCPK). Please give our readers an overview of the state of the junior mining sector there.
Paul Adams: Like many companies in the junior space in North America, and Canada in particular, junior miners in Australia have suffered from the downturn in commodity markets. Here in Western Australia, the fall in the iron ore price has not only affected the large miners, it's affected the juniors even more. Some miners have already ceased production at high-cost operations. Many jobs have been cut in both large and small mining companies and in the service companies that supply them.
"Northern Minerals Ltd. should be the world's next major dysprosium producer outside of China."
A general feeling of gloom hangs over Western Australia, even though 2013 and 2014 have been relatively good years for the general market. It's certainly a different story for many of the small- to mid-cap miners, especially the exploration companies. Since Aug. 19, the Small Resources Index has fallen to 1,786 from 2,340—a decline of 23.6%. I dare say it's going to be hard for many companies in this sector for a while yet.
TGR: Where is the light in that tunnel? Is there investor sentiment that sees the value at these levels?
PA: There is obviously value in the market. The institutions are starting to talk resources again. It's a question of timing. The markets need to feel more settled. The CBOE Volatility Index (VIX) recently rose above 30. That definitely affected the mood of fund managers and their willingness to enter this sector.
TGR: Are some commodities seeing increased investor interest despite market conditions?
PA: Yes. There are good prospects for nickel and zinc. From a fundamental supply and demand point of view, the scales are likely to be tipped in the favor of price rises in 2015–2016. In precious metals, the rise of the U.S. economy and the American dollar has meant a fall in our Australian dollar. The gold price in Australian dollars has cushioned our domestic gold producers. That has helped but there's still too much uncertainty.
Another commodity with good prospects is uranium. The general consensus is that we've seen the bottom in the spot uranium market and we ought to see much more activity in that commodity in first half of 2015, especially if Japanese nuclear reactors come back on-line.
TGR: For mined commodities, no other country in the world feels the impact of Chinese demand greater than Australia. Where is Chinese investment in all of this?
PA: I don't think Chinese interest in Australian commodities has waned. As assets become distressed as commodity prices fall, we see Chinese companies still taking a keen interest in Australian assets. We don't really see that waning.
TGR: At the end of 2013 you stopped covering a number of companies. Was that part of a yearly purge or was there more to it?
PA: Sometimes things don't work out in the mining exploration business. That's exploration, but we've also undertaken a deliberate change in strategy to focus on higher market-cap, high-growth companies with liquidity that are either in production or quite close. We have become more choosey when it comes to where companies are in their lifecycle, but that's not to say that we've completely moved away from small explorers. But the conviction on the assets has to match the increased market sector risk.
TGR: Is that basically the outline of your investment thesis?
Disclosure: Brian Sylvester conducted this interview for Streetwise Reports LLC, publisher of The Gold Report, The Energy Report, The Life Sciences Report and The ...
more