Oil Sinks Once Again, Due To The New COVID Strain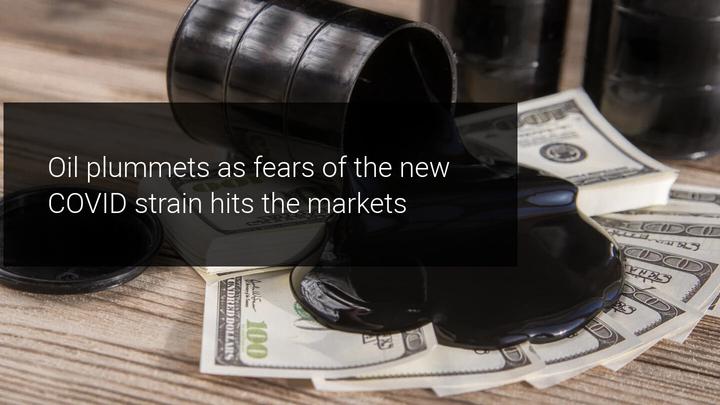 The new strain of coronavirus caused the UK to close its borders in order to attempt to prevent its expansion, and ended up cutting oil's upward rally short. Oil (OIL) had seen seven weeks of gains, catalysed by the arrival of the COVID-19 vaccine and the expectation of the recovery in demand.
This correction saw Brent (BNO) lose the psychological level of $50 a barrel yesterday, and to move away from March's highs which it reached last week. Today, Brent is trading at $50 again, but is struggling to hold it by registering a drop of around 1% around noon (CET). As for WTI, which traded above $49 last week, it is now trying to stay above $47, with a 1% decline as well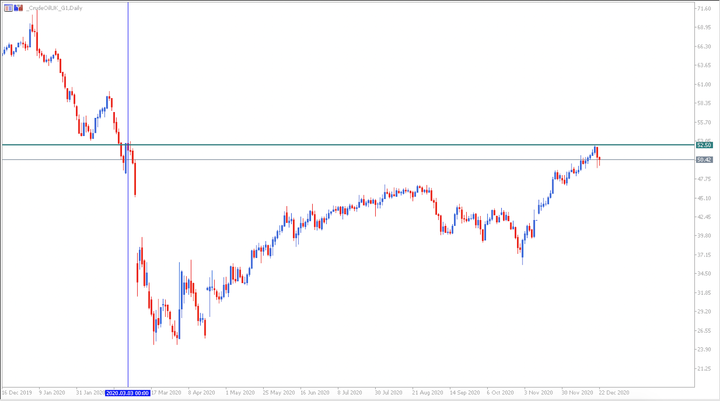 Source: Admiral Markets MetaTrader 5. Brent Futures CFD Daily Chart. Data range: from December 16, 2019, to December 22, 2020. Prepared on December 22, 2020, at 11:30 a.m. Keep in mind that past returns do not guarantee future returns.
OPEC and its oil-producing partners agreed at their last meeting to slightly ease production cuts but with monthly reviews in the event of unforeseen events that may affect demand, so as not to flood the market and that there is an excess supply. With the new restrictions on mobility, which mainly affect the United Kingdom, uncertainty has once again dominated the market.
So far in 2020, oil has accumulated a fall of more than 20%. The year 2019 ended with a rise of 22%, in 2018 it fell just over 20%; in 2017 and 2016 it added 17% and 52%, respectively.
Disclaimer: The given data provides additional information regarding all analysis, estimates, prognosis, forecasts or other similar assessments or information (hereinafter "Analysis") ...
more