More Trouble Ahead As Italian GDP Shrinks
As Italy records the worst GDP contraction in peace times, what's becoming evident is that private consumption is a power full swing factor. And with contagion on the rise, the local lockdowns are likely to bring another growth contraction in 1Q21.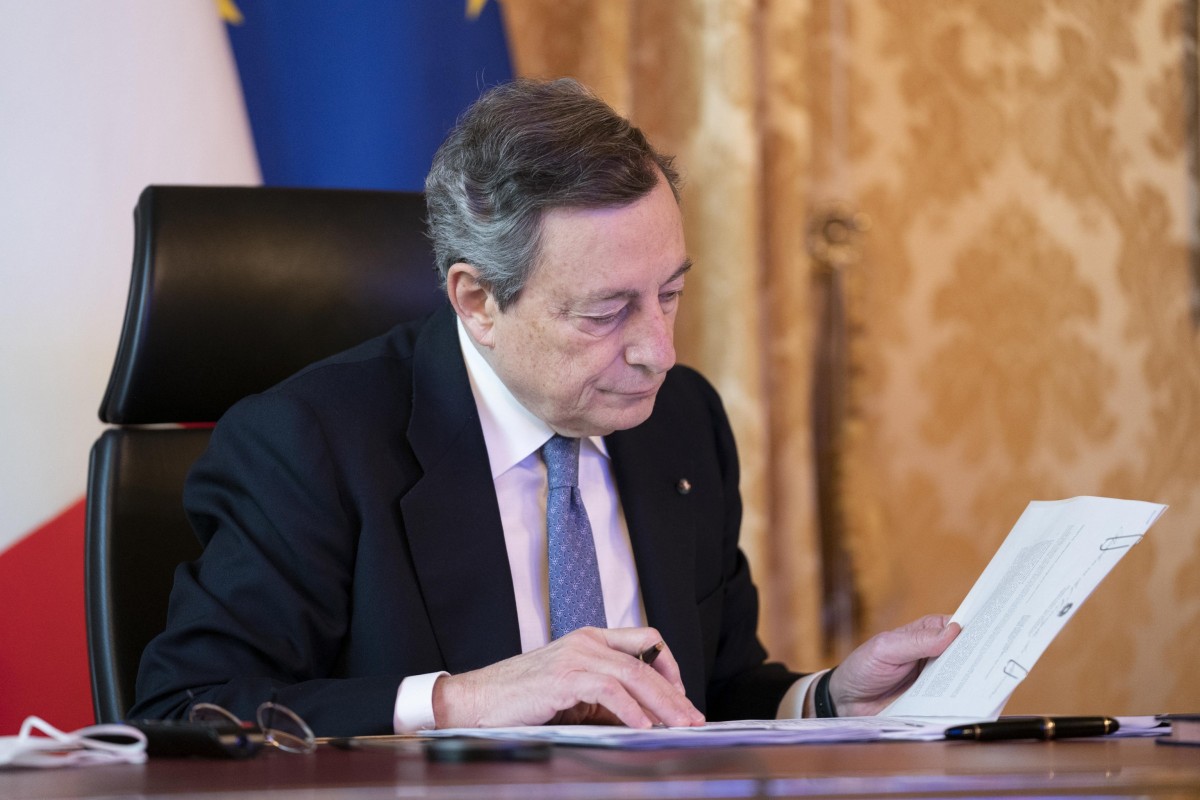 Source: Shutterstock Italian prime minister, Mario Draghi
Private consumption drove the contraction, together with net exports
The Italian seasonally and working days adjusted GDP contracted by 1.9% quarter-on-quarter and by 6.6% year-on-year, confirming the preliminary release. For FY20, the Italian economy contracted by 8.9% - the worst number on record in peace times.
The focus today was on the demand breakdown.
As expected, private consumption was by far the main driver of the quarterly contraction (-1.6% contribution), the gross fixed capital formation was neutral and public consumption and inventories added 0.3% each to quarterly growth. The external channel also proved to be a drag on growth, subtracting 1% as imports grew much faster than exports. So no big surprise apart from the higher than expected negative contribution from net exports. Apparently, Italian exporters were unable to exploit the demand flow coming from China and the UK hoarding in view of the Brexit.
The demand breakdown confirms that private consumption remains a powerful swing factor. The increase in the savings rate should in principle revert when the pandemic is under control, and at least part of the pent-up demand will be satisfied. But we're not there yet.
Another contraction in the making in 1Q21, as industry and services decouple
Economic growth developments over 1Q21 remain dependent on the evolution of the pandemic and counteracting measures, but recent data does not point to any imminent easing. The choice not to adopt a horizontal approach but to discriminate by four risk classes has just been confirmed by the Draghi government.
Disclaimer: This publication has been prepared by ING solely for information purposes irrespective of a particular user's means, financial situation or investment objectives. The information does ...
more