Mexico's Economy Rebounds Outlook Revised Up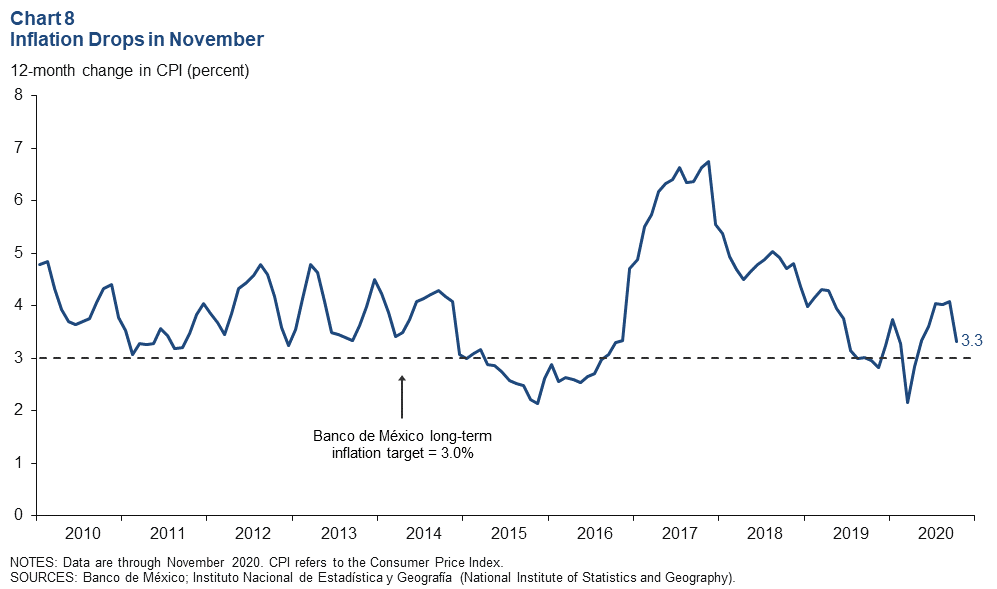 Notes
Encuesta sobre las Expectativas de los Especialistas en Econom'a del Sector Privado: Noviembre de 2020, (communiqué on economic expectations, Banco de México, November 2020). The survey period was Nov. 18 - 27.
About the Authors
Cañas is a senior business economist, and Smith is a research analyst in the Research Department at the Federal Reserve Bank of Dallas.
Disclaimer: No content is to be construed as investment advice and all content is provided for informational purposes only. The reader is solely responsible for determining whether any investment, ...
more