Mapping The World's Key Maritime Choke Points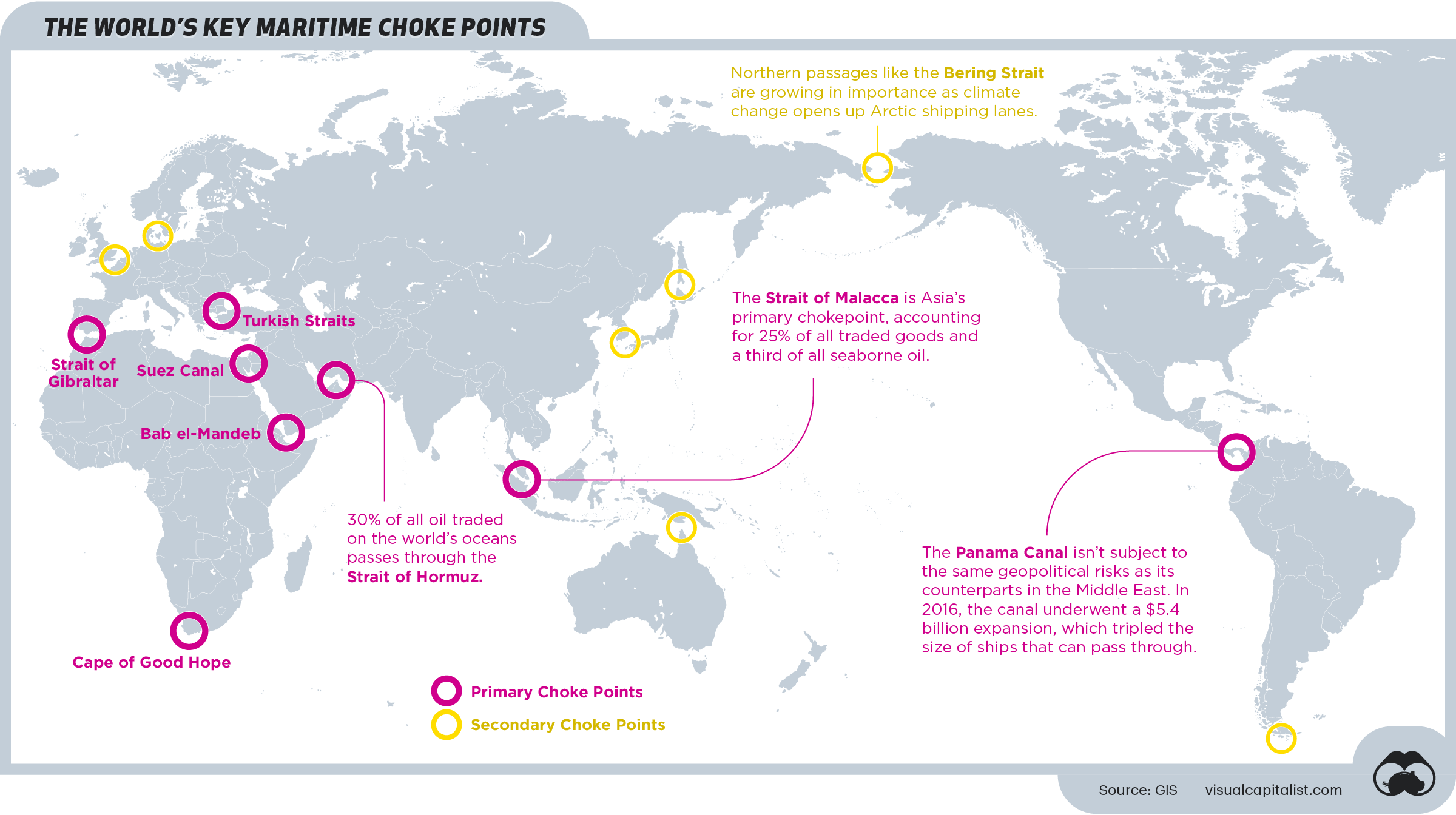 Mapping the World's Key Maritime Choke Points
Maritime transport is an essential part of international trade—approximately 80% of global merchandise is shipped via sea.
Because of its importance, commercial shipping relies on strategic trade routes to move goods efficiently. These waterways are used by thousands of vessels a year—but it's not always smooth sailing. In fact, there are certain points along these routes that pose a risk to the whole system.
Here's a look at the world's most vulnerable maritime bottlenecks—also known as choke points—as identified by GIS.
What's a Choke Point?
Choke points are strategic, narrow passages that connect two larger areas to one another. When it comes to maritime trade, these are typically straits or canals that see high volumes of traffic because of their optimal location.
Despite their convenience, these vital points pose several risks:
Structural risks: As demonstrated in the recent Suez Canal blockage, ships can crash along the shore of a canal if the passage is too narrow, causing traffic jams that can last for days.
Geopolitical risks: Because of their high traffic, choke points are particularly vulnerable to blockades or deliberate disruptions during times of political unrest.
The type and degree of risk varies, depending on location. Here's a look at some of the biggest threats, at eight of the world's major choke points.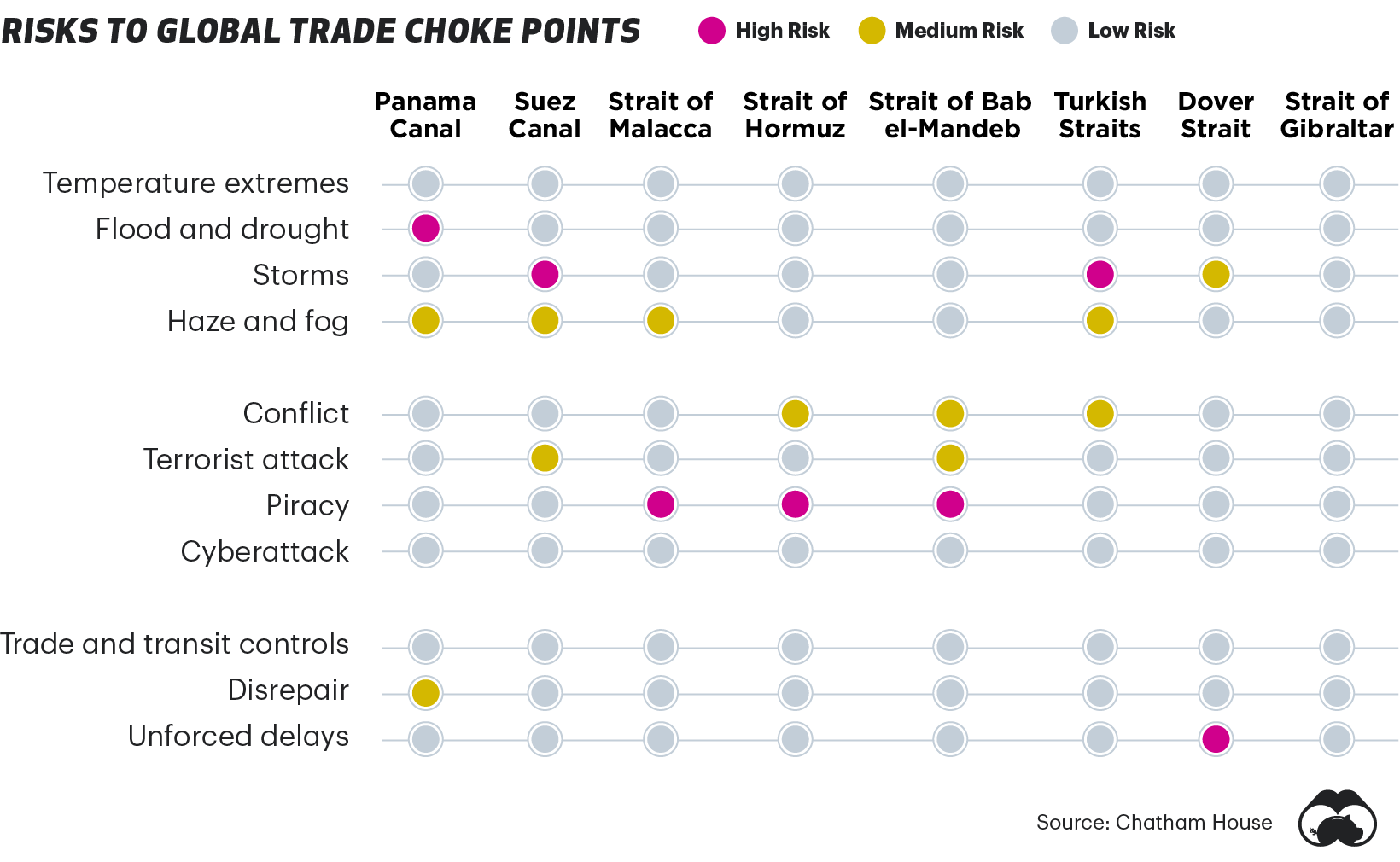 Because of their high risk, alternatives for some of these key routes have been proposed in the past—for instance, in 2013 Nicaraguan Congress approved a $40 billion dollar project proposal to build a canal that was meant to rival the Panama Canal.
As of today, it has yet to materialize.
A Closer Look: Key Maritime Choke Points
Despite their vulnerabilities, these choke points remain critical waterways that facilitate international trade. Below, we dive into a few of the key areas to provide some context on just how important they are to global trade.
Disclosure: This material has been distributed for informational purposes only. It is the opinion of the author and should not be considered as investment advice or a recommendation of any ...
more