Malaysia Stock: Great Profitability At Malaysian Petrol Top Dog
TM editors' note: This article discusses a penny stock and/or microcap. Such stocks are easily manipulated; do your own careful due diligence.
Background
Petronas Dagangan Berhad is the petrol retailer and marketing subsidiary arm of Petronas, the national oil and gas conglomerate of Malaysia and one of the biggest energy companies globally.
(Click on image to enlarge)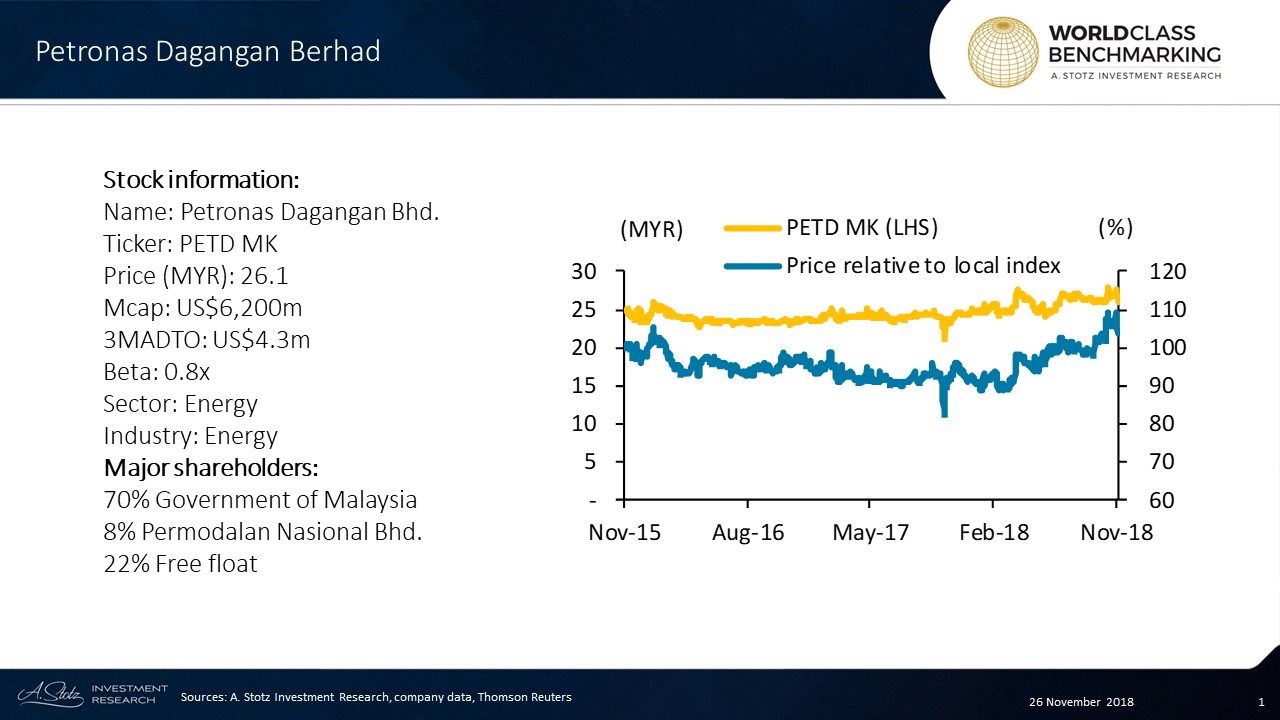 It has no. 1 market share of the petrol market in Malaysia, where all of its business is focused.
Business Description
The core business of PETD is to supply the retail and commercial industrial petrol market of Malaysia, as part of Petronas, the country's flagship national oil and gas group. It has the largest market share of this business in the country, thanks to long-term supply contracts and the financial ties to Petronas.
Just over half of revenue for the group comes from the retail sector, and it contributes 59% of operating profit. The rest of the business is accounted for by the commercial division, and this accounts for 41% of operating profit.
(Click on image to enlarge)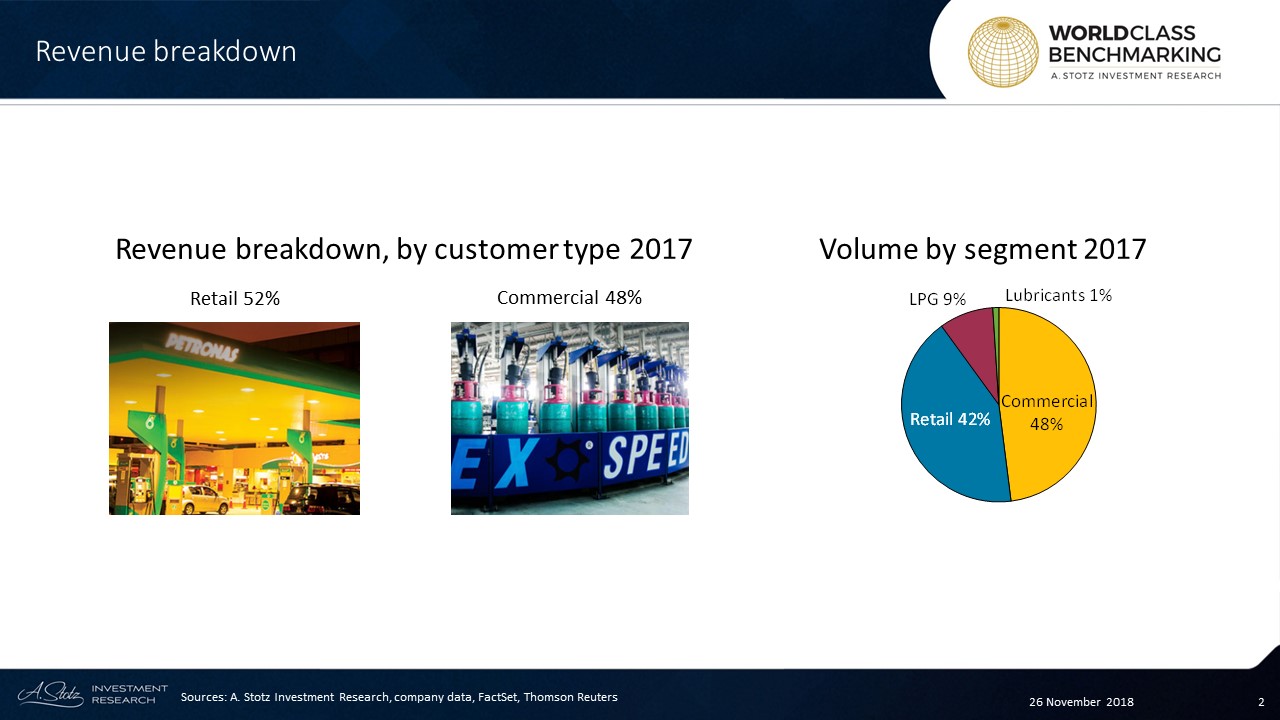 PETD's retail division involves sales of cooking gas, operation of petrol stations, sales of lubricants for auto use, car washing and other related services, and convenience stores.
The commercial division involves sales of diesel, LPG for auto use, jet fuel, bitumen (for road paving use), kerosene, and other oil-based products for industrial and commercial use.
Leadership
Arif Mahmood was appointed the Chairman of PETD in 2015 after joining the Petronas group in 1984. He also serves as the non-executive chairman of Petronas Chemical Group Berhad (PCHEM MK). He holds a Bachelor's Degree in Electrical Engineering from Boston University and Masters of Business Administration from Massachusetts Institute of Technology, both in the US.
(Click on image to enlarge)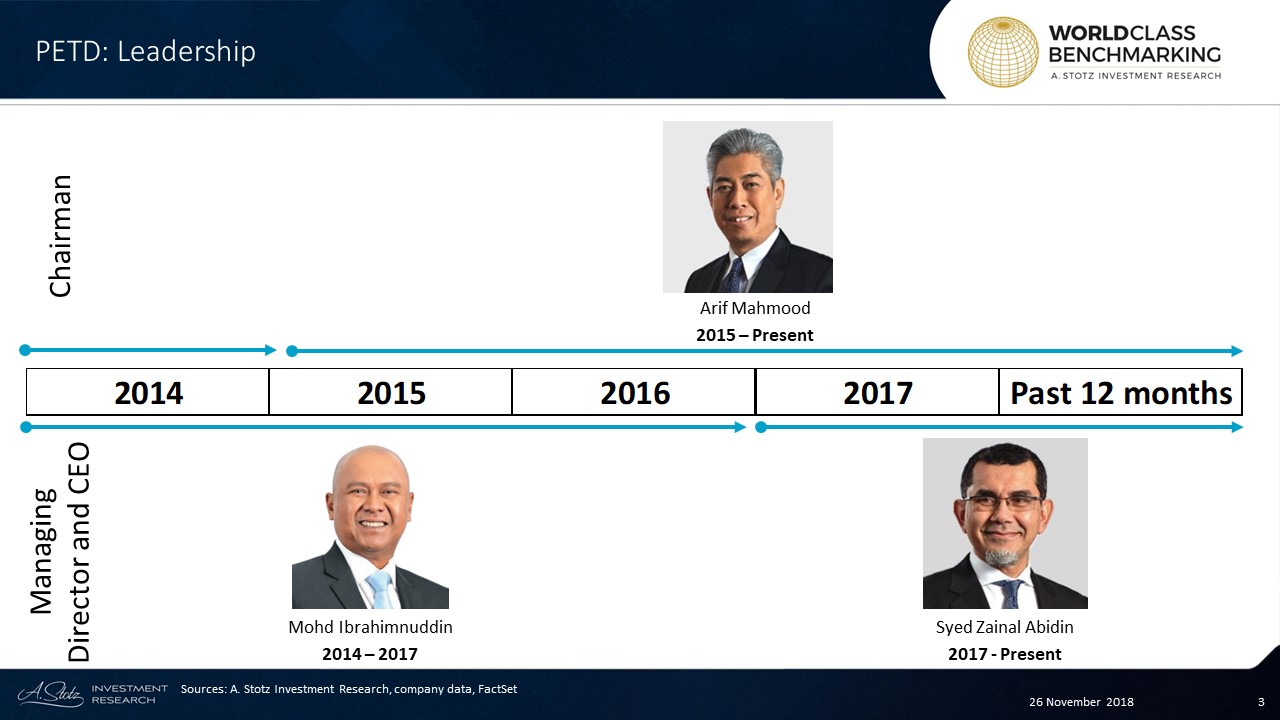 Syed Zainal Abidin has served as the Managing Director and CEO of PETD since 2017. Prior to this position, he served as the Vice President of Marketing of Downstream Business of Petronas. He graduated with a Bachelor's degree in Civil Engineering from the University of Maryland, US in 1985.
Disclaimer: This content is for information purposes only. It is not intended to be investment advice. Readers should not consider statements made by the author(s) as formal recommendations and ...
more