Malaysia: Manufacturing Boosts GDP Growth
Central bank policy and currency outlook
We think the central bank (BNM) considers the economic risks fairly balanced between growth and inflation and will leave monetary policy on hold throughout 2019. The potential of a softer US dollar following a dovish turn in the US Federal Reserve's policy and firmer oil prices will be positive for the Malaysian ringgit (MYR).
The 1.6% year-to-date MYR appreciation against the US dollar puts it among Asian outperformers so far this year. We see the USD/MYR rate hovering around 4.10 for most of the year.
Balanced economic risks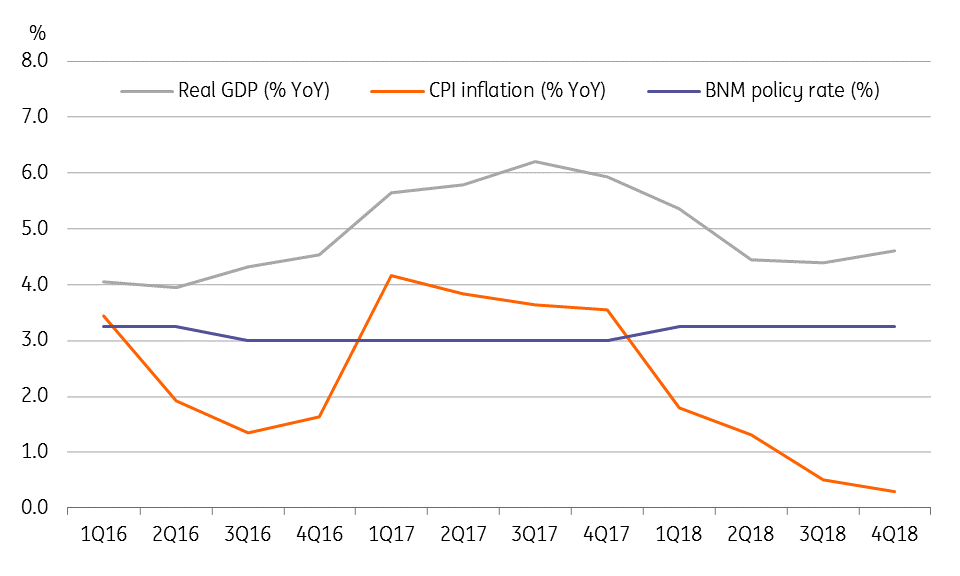 Source: CEIC, IN
Disclaimer: The information in the publication is not an investment recommendation and it is not investment, legal or tax advice or an offer or solicitation to purchase or sell any financial ...
more