Key Events In Emerging Markets - Saturday, Nov. 27
Hungary: Labour Shortages Remain Prominent
There's plenty of data to watch in Hungary next week. The unemployment rate probably decreased somewhat in October, though the three-month average will remain unchanged given worker shortages are making hiring tougher for corporates. Indeed, labour shortages are also impacting wage growth, and we expect an acceleration in the September wages data.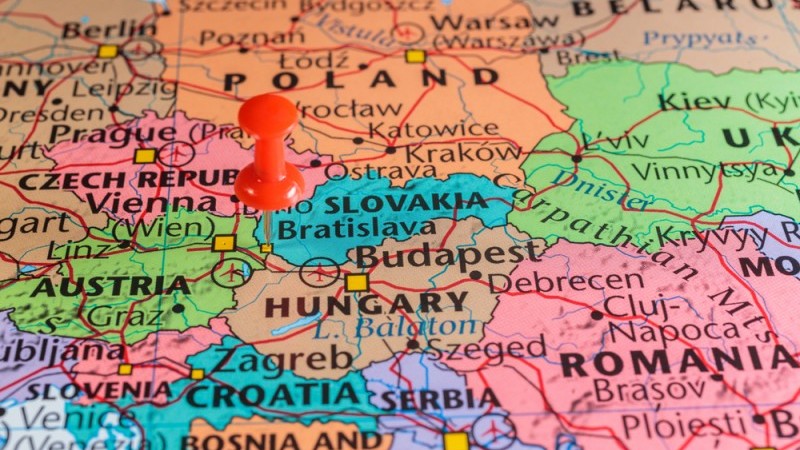 Image Source: Refinitiv, ING
Meanwhile, third-quarter GDP will give us a chance to dig into the details behind the downside surprise. We think net exports were the big underperformer. We are also getting the first data covering the fourth quarter, with retail sales showing further improvement in non-food and fuel.
Turkey: Recovery Continues But Downside Risks Are Imminent
Following the strong performance in the first half of the year, GDP in the third quarter will likely have continued its recovery. We expect 7.7% YoY growth on the back of continuing support from external demand and resilient domestic demand. We expect 9.5% growth for this year, and a possibility of an even higher figure, while downside risks are accumulating for the next year after the recent currency movements.
Key Events Next Week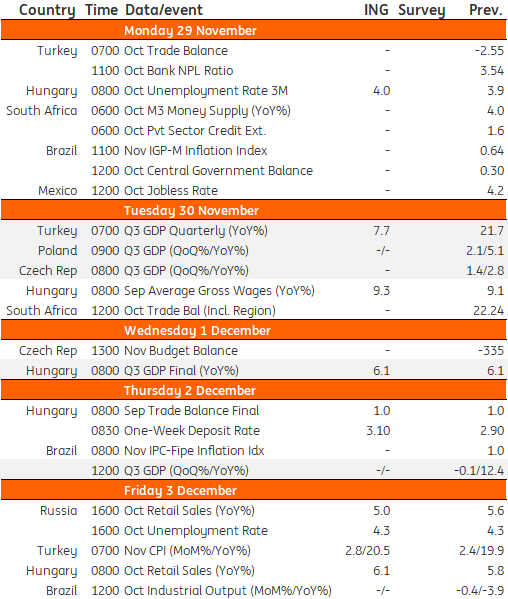 Image Source: Refinitiv, ING
Disclaimer: This publication has been prepared by ING solely for information purposes irrespective of a particular user's means, financial situation or investment objectives. The information ...
more