Key Events In EMEA Next Week - Saturday, April 24
A central bank decision from Hungary and GDP figures from the Czech Republic will be key to watch as the pandemic continues to take its toll.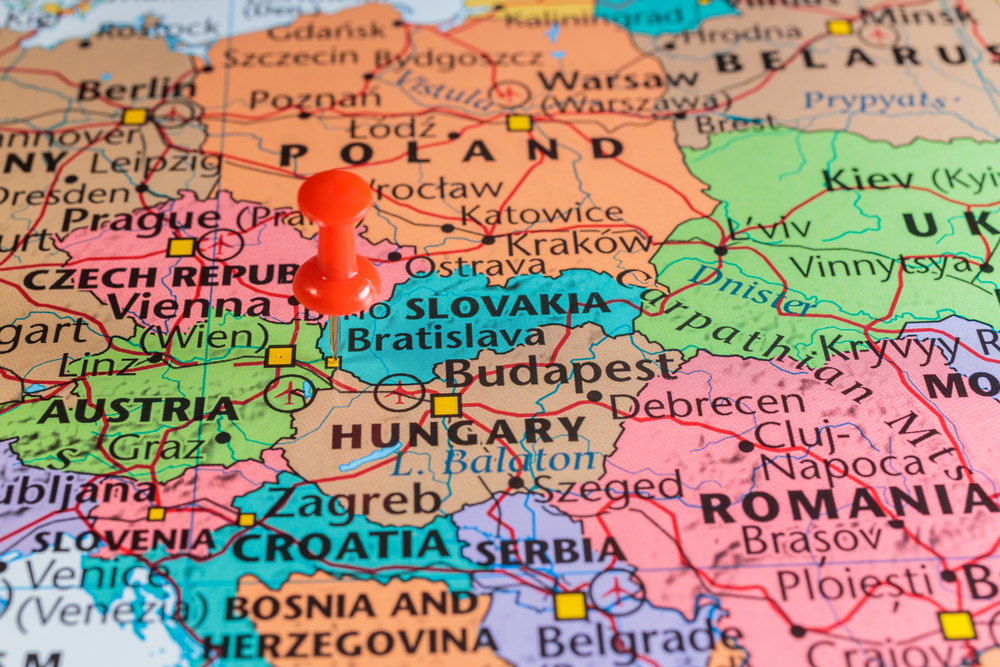 Source: Shutterstock
Hungary: Rates to stay on hold
We see the National Bank of Hungary maintaining its hawkish commitment, while keeping rates unchanged. Incoming data still does not show any positive impact from reopening, which will be crucial to watch in the coming months. The central bank will do its due diligence, conducting a technical review of the QE programme, as the Bank holds close to HUF 2tn in assets. We expect the QE programme to continue as is, with the next technical review happening at HUF 3tn. Other than that, incoming labour market data will show some weakening in wage growth and a more-or-less stable unemployment rate. Producer price growth is expected to escalate further.
Czech Republic: Economy to decline again with pandemic lingering
Given the unfavourable pandemic situation in 1Q21, the Czech economy is likely to decline again quarter-on-quarter (-0.8%), driven both by a decline in household consumption and investment. But the flash GDP figure will provide only limited detail next week. As 1Q20 was already impacted by the Covid crisis, the annual fall will slow (from -4.8% to around -2.6% according to our estimates) amid a lower base.
EMEA Economic Calendar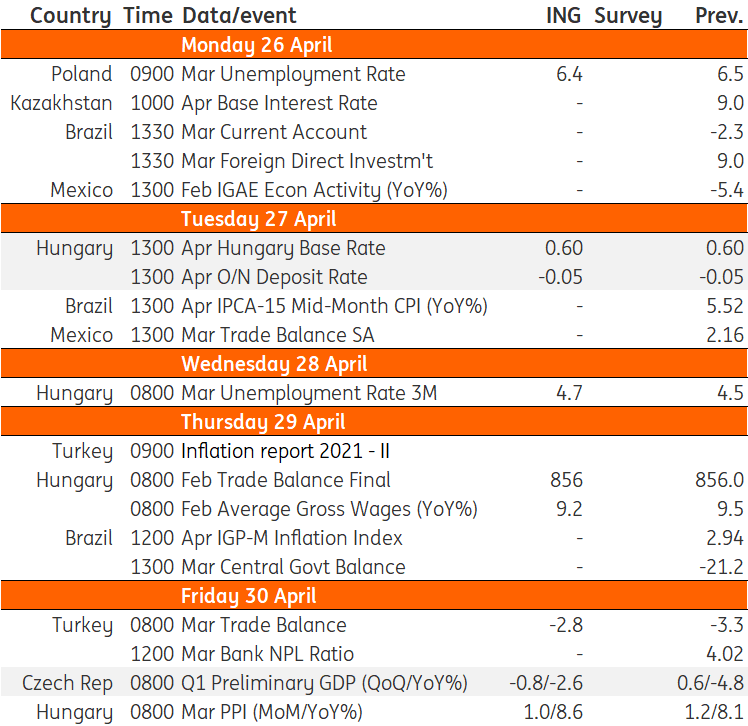 Source: ING, Refinitiv
Disclaimer: This publication has been prepared by the Economic and Financial Analysis Division of ING Bank N.V. ("ING") solely for information purposes without regard to any ...
more