Key Events In EMEA And Latam Next Week - Saturday, Dec. 12
A busy week ahead for monetary policy with central bank meetings in Kazakhstan, Hungary, the Czech Republic, Mexico and Russia. However, we expect all of them to follow the same unchanged approach. Elsewhere, look out for data on inflation, industry, and the labor market.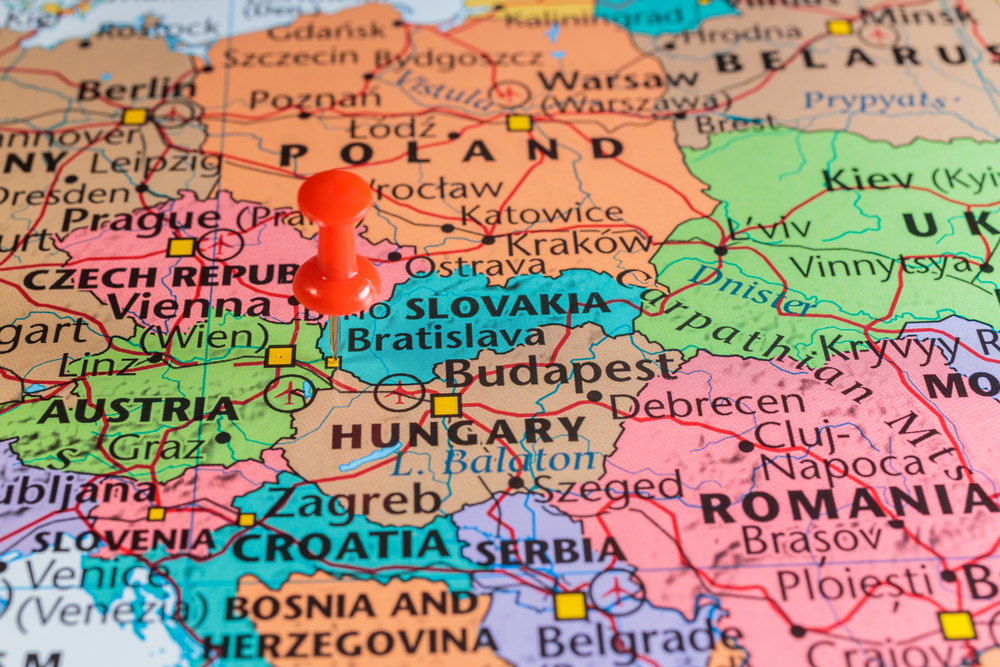 Hungary: GDP and CPI downward revisions unlikely to be enough for monetary change
The National Bank of Hungary's last rate-setting meeting of the year takes place next week and will come with new staff projections. We expect a downward revision to the CPI outlook as actual data has come in well below the central bank's forecast inflation path since September. Moreover, both the domestic and external environment has weakened amid the second wave of Covid-19. We wouldn't be surprised if the NBH downgrades its GDP forecast too. As such, this seems like a perfect time for dovishness, unless it isn't. A sudden dovish turn at year-end when market volumes are thin and the forint is still fragile looks to be too bold a move to make. Against this backdrop, we expect an unchanged monetary policy framework with some implicit hints that the prevailing downside risks in inflation might open the door for a dovish step in 1Q21 such as a reversal of the prior 15bp hike in the 1-week deposit rate.
EMEALatam Economic Calendar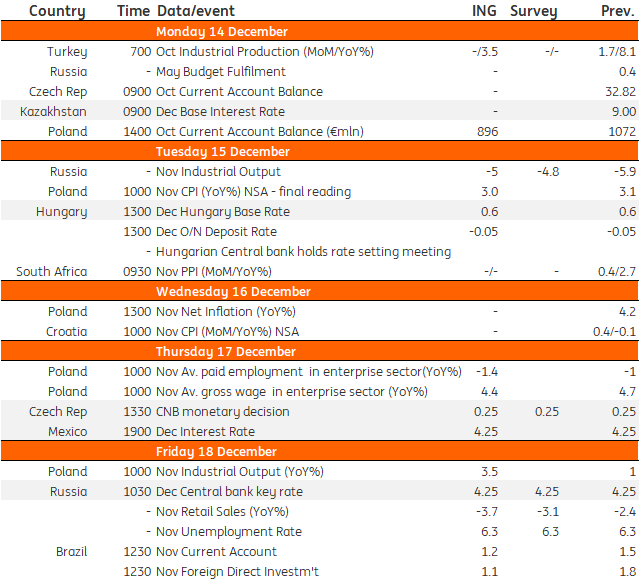 ING, Refinitiv
Disclaimer: This publication has been prepared by ING solely for information purposes irrespective of a particular user's means, financial situation or investment objectives. The information ...
more