Key Events In Developed Markets Next Week - Saturday, June 19
Markets certainly are beginning to think this way and now have two hikes priced in by mid-2023 (albeit one of those is a 'partial' one from 0.1% to 0.25%). And we've also had Gertjan Vlieghe, a typically dovish committee member (though one that will shortly leave his post), floating the possibility of a hike later into 2022.
The reality is that the central bank is unlikely to say anything new on this next week, and indeed it has recently shied away from saying anything particularly concrete on the timing of a first move. Instead, UK policymakers have taken a leaf out of the Fed's book by signalling it wants 'significant' progress on spare capacity before thinking about hiking. Having said that, the last set of forecasts from May (which won't be updated next week) effectively endorsed the market's then-view of 20bp of tightening by 2Q23. Forecasts based on that interest rate profile yielded no excess supply by the tail-end of its policy horizon and kept inflation roughly at 2%.
For the time being, we've pencilled in the first move for 1Q23, though we wouldn't rule out an earlier move. Possible triggers include a more rapid unwinding of household savings or a more permanent-looking increase in wage growth. When discussing future rate rises, it's worth remembering that the Bank of England under Governor Andrew Bailey seems fairly keen that shrinking the balance sheet should also do some of the heavy lifting.
Developed Markets Economic Calendar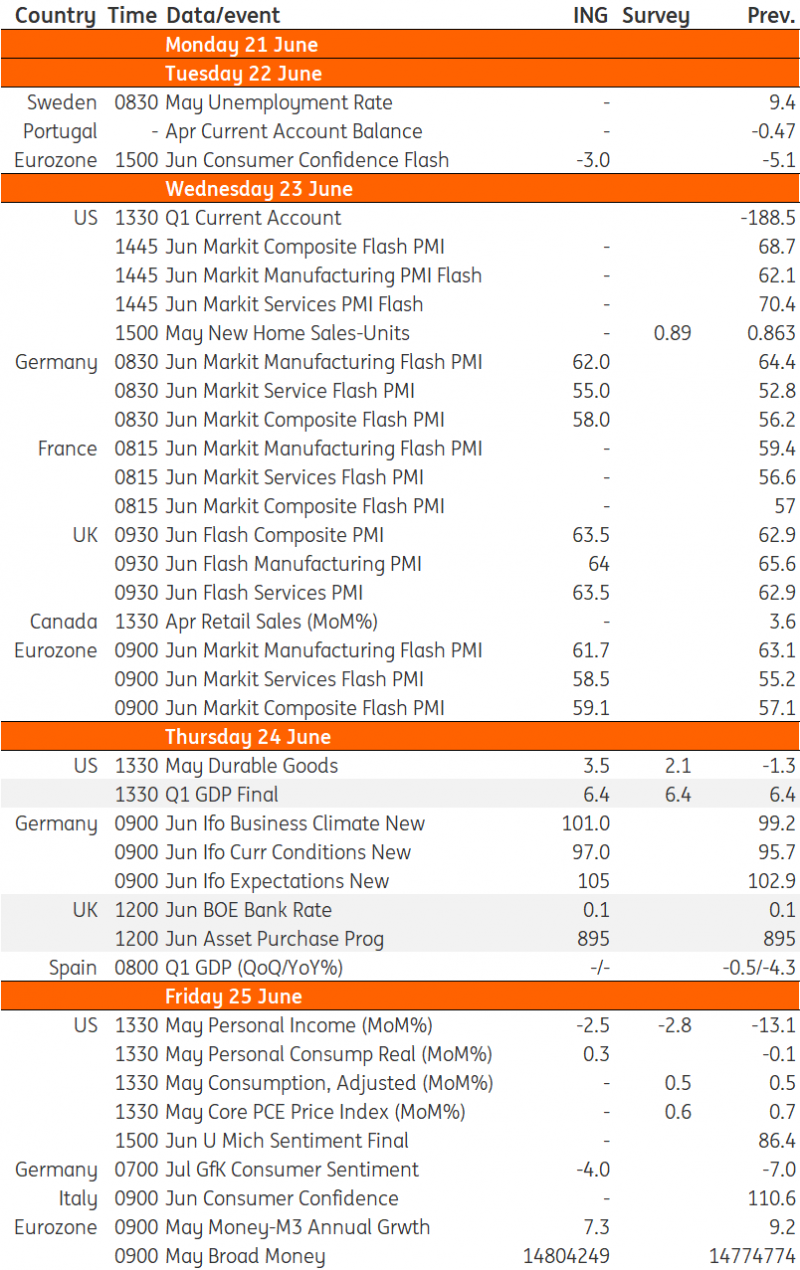 Source: ING, Refinitiv
Disclaimer: This publication has been prepared by the Economic and Financial Analysis Division of ING Bank N.V. ("ING") solely for information purposes without regard to any ...
more