Jack Lifton Says Innovation Is The Key To REE Independence
China's geology, cost structure and disregard for environmental degradation have led to rare earth world domination. But the landscape is changing. In this interview with The Mining Report, industry expert Jack Lifton shares his vision for a world where centralized modern processing could make it possible for mining companies in the United States, Europe and Australia to start producing truly critical materials with small capex.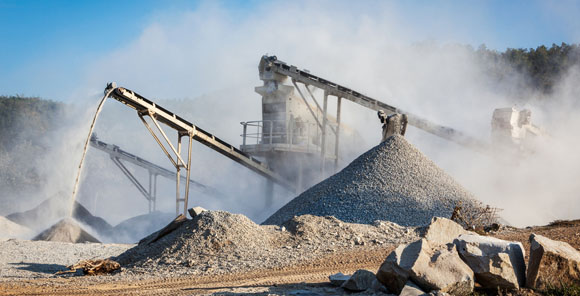 The Mining Report: Jack, as we move into the age of technology metals, what is the current state of the rare earths sector inside and outside of China?
Jack Lifton: The rare earth elements (REE) are not rare in the common sense of the word. It's that they're rarely produced because of production costs. Rare earths typically are present in small proportions to what is otherwise being mined; they are almost universally byproducts. This presents a very high cost picture for developing an REE "mine."
"Alkane Resources Ltd. has an offtake for its REEs."
Processing REEs is another impediment to their development. The traditional processing technique for separating REEs from each other and purifying them hasn't evolved very much over the last century. It's gotten a little easier, but it remains very slow and very expensive.
The idea of building a very expensive mine coupled with a very expensive separation plant has put an economic burden on the development of rare earth sources, at least outside of China, in the last 10 years. Very little thought went into the REE boom that began around 2007 when Molycorp Inc. (MCP:NYSE) was purchased from its original owners by a group that was determined to break the Chinese monopoly. Nobody asked what was the point. What were we going to produce that was in short supply? The excitement of the venture took over.
In 2011, the Chinese ministry put out a notice saying that it was considering a halt of HREE exports. Suddenly, the sky was falling. China was going to stop exporting HREEs. That will kill our industry, destroy our military and life as we know it. What actually happened was that the Chinese ministry in charge of setting goals for industries backed off. It didn't stop exports, but it did tighten up the export controls and reduced the quotas.
At the time, no one talked about which REEs were involved. That was convenient for the junior miners because there were only two projects coming into operation outside China: Lynas Corp. (LYC:ASX) in Australia and Molycorp in California. Both are LREE projects. The projects make sense only if China's light rare earths (LREEs) production or its ability to sell LREEs was to be impaired.
"Namibia Rare Earths Inc. may be the lowest cost mine of all to bring to production."
You have to understand that the Chinese don't think about North America, Australia or Europe as competitors in the REE sector. In August, I attended a meeting in China where the chairman of Baotou Steel Rare Earth, whose Baosteel division produces LREEs in Inner Mongolia, declared his company the world's largest LREE producer and the largest vertically integrated company in the REE sector. In effect, he was saying, we produce so much of this stuff we don't even know what to do with it. Molycorp and Lynas were never mentioned.