Italy: Risk Of A Government Crisis Rapidly Increasing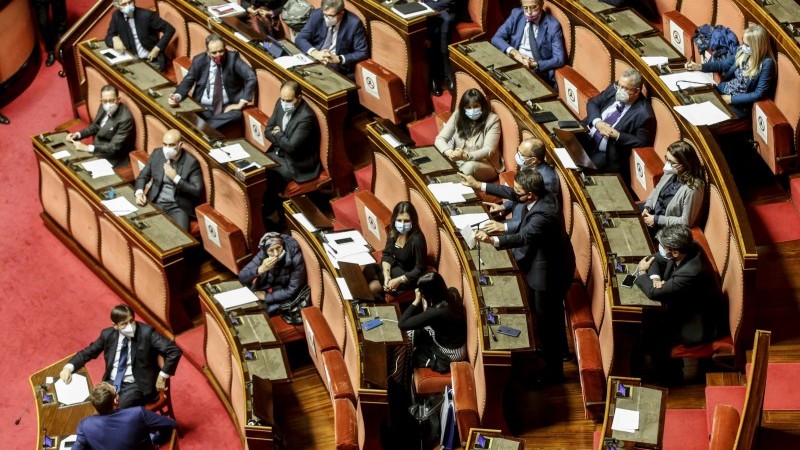 The approval of the Recovery and Resilience Plan by the government cabinet overnight could not iron out tensions between former Prime Minister Matteo Renzi and current PM Giuseppe Conte. Renzi, a coalition partner, might soon decide to withdraw support for the government, with no obvious new base case, at this stage.
Rising political tensions on crucial EU funds matters
Over the last few weeks, Matteo Renzi, the leader of Italia Viva, a coalition partner in the current ruling alliance, has been putting increasing pressure on PM Conte on a series of relevant issues. At first, criticisms focused on the proposed governance of the Next Generation EU funds (too centralised and with little involvement of affected ministries, in Renzi's view), but soon extended to the architecture of the draft Recovery and Resilience Plan (too little money on health, education and innovation, according to Renzi, and not enough drive to use it to fund only incremental investments) and on Conte's decision not to tap the COVID ESM facility (Renzi has long highlighted the opportunity to tap it). In addition, Renzi has been calling on PM Conte to delegate control of the Secret Services.
Revised RRP was approved last night in a dedicated cabinet meeting
Renzi's requests have recently been accompanied by the threat to withdraw his support from the current government in the absence of a proper response from PM Conte. Among rising tensions, PM Conte's response materialized late on Monday in a revised RRP draft, incorporating a good deal of the amendments that Renzi (and, less vocally, the PD party) had solicited. The proposal, which does not tackle the tricky issue of the governance of Next Generation EU funds, nor that of the use of the COVID ESM facility, was examined last night by the government in a dedicated cabinet for approval. The scheduling was very likely chosen in order to isolate the trajectory of the Recovery and Resilience Plan from that of the government. The new draft RRP was approved by the government cabinet, but the two ministers from Italia Viva abstained. It will now need parliamentary approval, which is expected to come after a debate which will also have to deal with the accompanying reforms needed.
Disclaimer: This publication has been prepared by ING solely for information purposes irrespective of a particular user's means, financial situation or investment objectives. The information ...
more