Italian Bonds Rally As League Loses Critical Vote
League Party Leader Matteo Salvini has been stymied in his mission to destabilize and destroy Italy's ruling coalition government.
Yesterday, voters in Emilia-Romagna, a prosperous region in Italy's north that has long been considered part of the country's "red belt," sided with the center-left once again and elected its candidate, Stefano Bonaccini, to serve as governor of the region for five years. Bonaccini won 51.4% of the vote, beating out League senator Lucia Borgonzoni, who won 43.7%. Borgonzoni was the candidate of a center-right coalition. Voters also headed to the polls in Calabria yesterday in an election which the League candidate handily won, as was expected.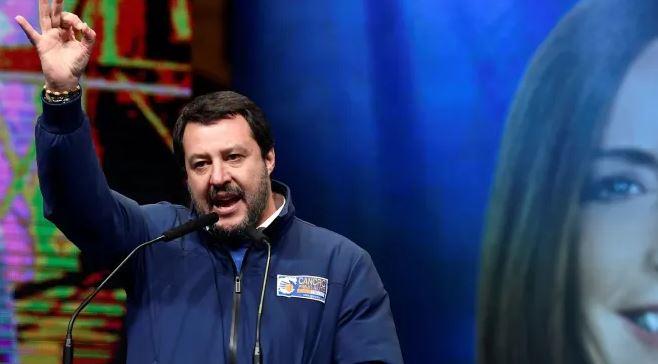 While the League remains the most popular political party in Italy, Emilia Romagna is part of the so-called "red belt" - a region of the country that for decades supported the Italian Communist Party (once the largest Communist Party in Europe) before moving to the center-left Democratic Party (or PD) after the fall of communism. Polls ahead of the vote showed that Borgonzoni and Bonaccini were running neck-and-neck, suggesting that the region might be the latest left-wing stalwart to embrace Salvini's tough-on-immigration agenda. The League also triumphed in the region during the EU parliamentary elections in May, becoming the leading party with 34% of the vote to the PD's 31%. And after Salvini led the League to an upset in Umbria three months ago, many observers bet that he would repeat that same feat.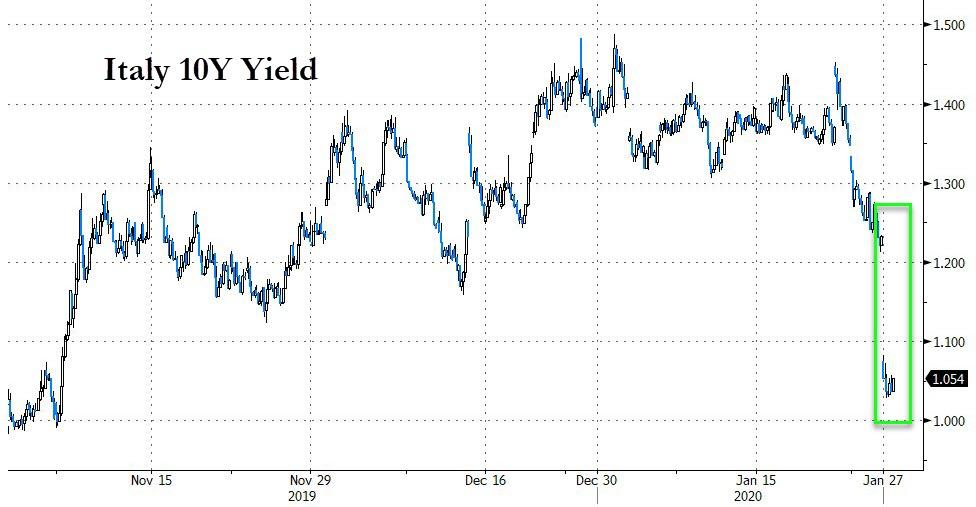 Italian government bonds (known as BTPs) rallied, compressing the spread with German bunds to its tightest level since November. Analysts claimed the risk of imminent collapse for the Italian government had abated - for now, at least.
"With the centre-left win in Emilia-Romagna, the risk of a government crisis in the short term has receded somewhat," said analysts at Barclays in a note to investors. "Yet many hurdles persist: [among them] the future nature of the coalition with a fractured Five Star Movement, the thin majority in the Senate [and] the regional and referendum votes further into 2020."
Disclosure: Copyright ©2009-2020 ZeroHedge.com/ABC Media, LTD; All Rights Reserved. Zero Hedge is intended for Mature Audiences. Familiarize yourself with our legal and use policies every ...
more