Is Another Technical Recession On The Cards For The Eurozone?
Easing and tightening restrictions ahead of the holiday season has become a bit of a whack-a-mole game for European policymakers. But given that restrictive measures will bleed into 1Q21, we think the risk of another technical recession is rising. A textbook case for how things will first get worse before they finally get better.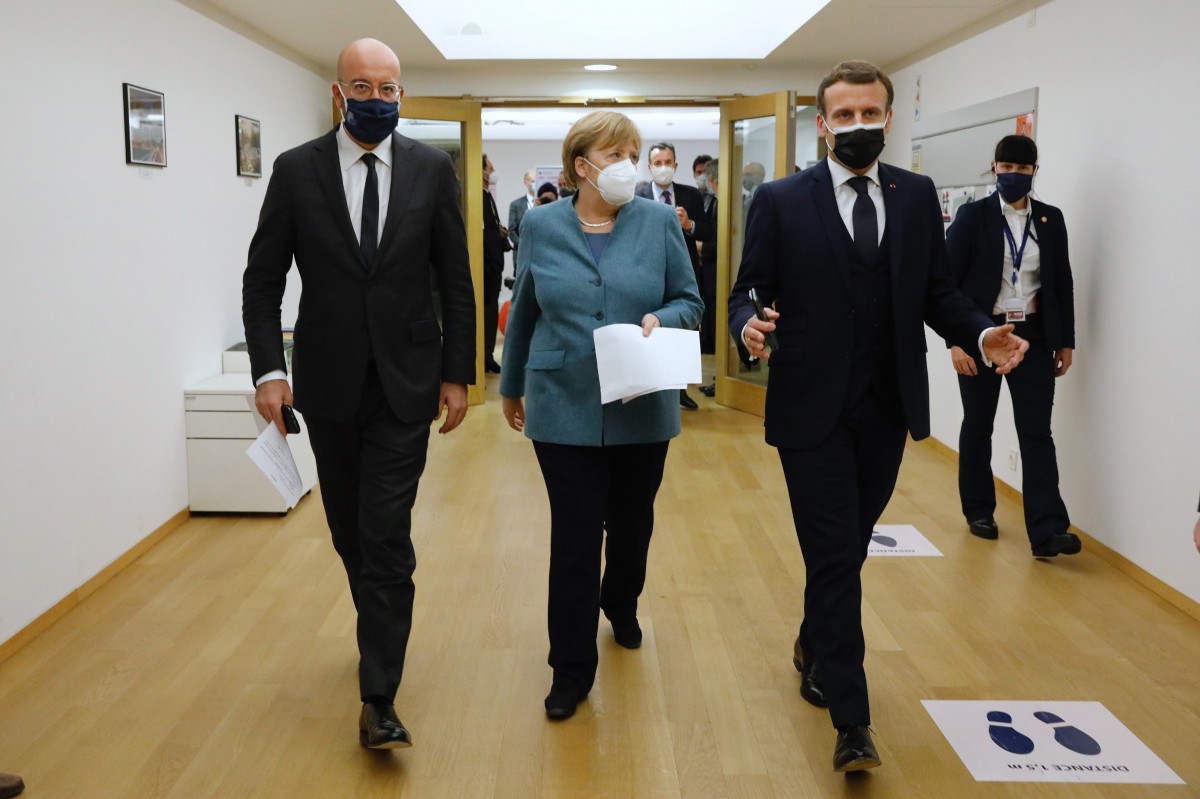 A game of whack-a-mole
The second wave of Covid-19 has turned into a game of whack-a-mole for European policymakers as slower infection rates thanks to lockdowns in one country are followed by faster infection rates in others.
The strict November measures in France, Belgium, and Ireland have ended with eased restrictions in December, while Germany, the Netherlands, and other countries have substantially tightened measures which will last until January.
Recent news of the highly contagious virus mutations has not only increased risks of more lockdowns but also tighter restrictions, which means the second wave will dampen economic activity well into the first quarter of 2021.
Current restrictions in the Eurozone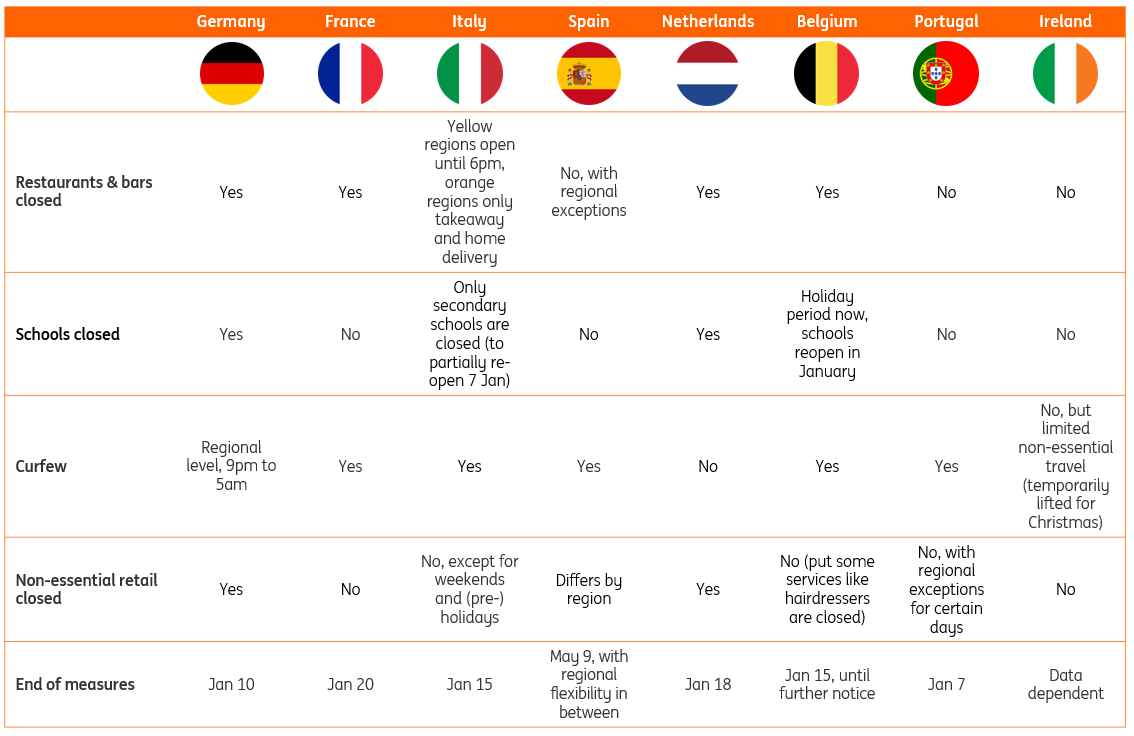 Source: ING Research and national government announcements
The economy has proven to be fairly resilient, gives that the measures are softer than during the first wave.
For example, the new restrictions have so far excluded the industry, which has experienced a strong start to the fourth quarter in terms of economic performance. October data on production and exports shows the industry continued to recover as the service sector struggled with the closure of the hospitality sector. Survey data for November and December suggest production continued to grow even as restrictions tightened, softening the blow for the eurozone economy.
However, the latest restrictions, as well as short-term supply chain effects from the temporary closure of EU borders to the UK and involuntary long Christmas breaks for employees still hint towards a further weakening of the manufacturing sector.
Disclaimer: This publication has been prepared by ING solely for information purposes irrespective of a particular user's means, financial situation or investment objectives. The information ...
more