Hungary: The Slump In Industry Continues
A disappointing winter for industry. After a drop in November, industrial production sank again in the last month of 2020. But this was still enough to contribute positively to GDP in the fourth quarter.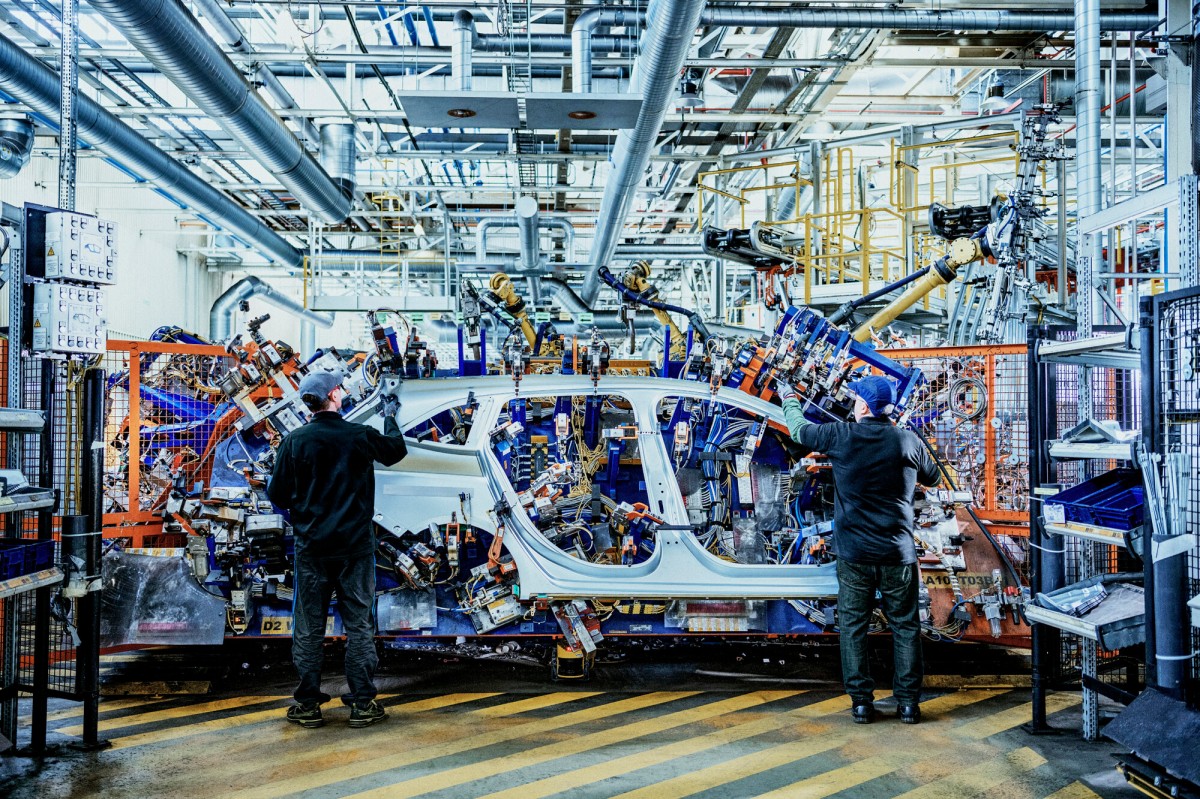 Source: Getty Images
After six months of continuous growth, industry has now gone into reverse. Industrial production shrank by 2.4% month-on-month (seasonally and working-day adjusted) in December, after a revised 1% drop in the previous month. When it comes to the yearly performance, last year's low base and the calendar effect helped a lot. The volume of production is up by 5.8% year-on-year, but when we adjust for the fact that there were two more working days in December 2020 than a year ago, the year-on-year performance comes down to just 1.1%.
Performance of Hungarian industry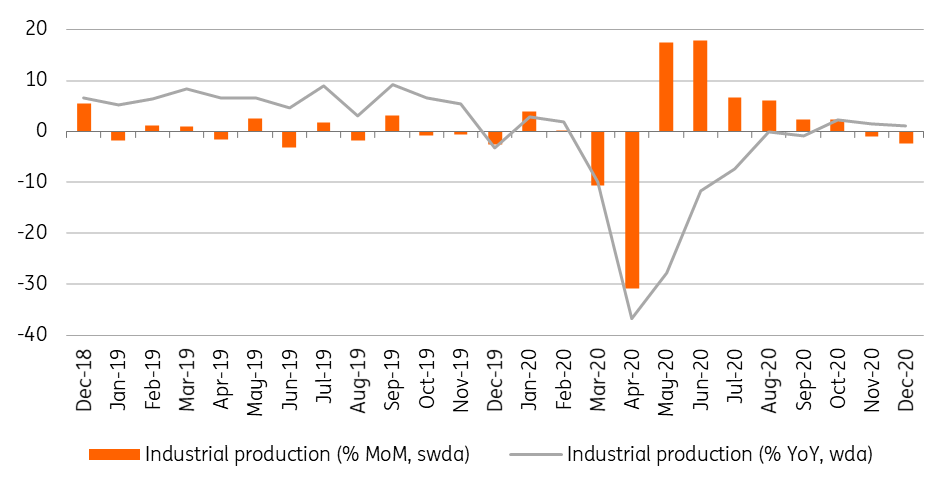 Source: HCSO, ING
Although the recent data released by the Statistical Office didn't contain any detailed figures, the press release highlighted that car manufacturing was able to grow faster. However, this was counterbalanced by the weak performance of the other two major manufacturing sectors: electronics and food industries. When it comes to the expected January performance, the outlook is quite cloudy. Car manufacturing suffered due to supply chain issues, and barring any strong rebound in the other sectors, the industry's losing streak is likely to continue for a third straight month.
Production level and quarterly performance of industry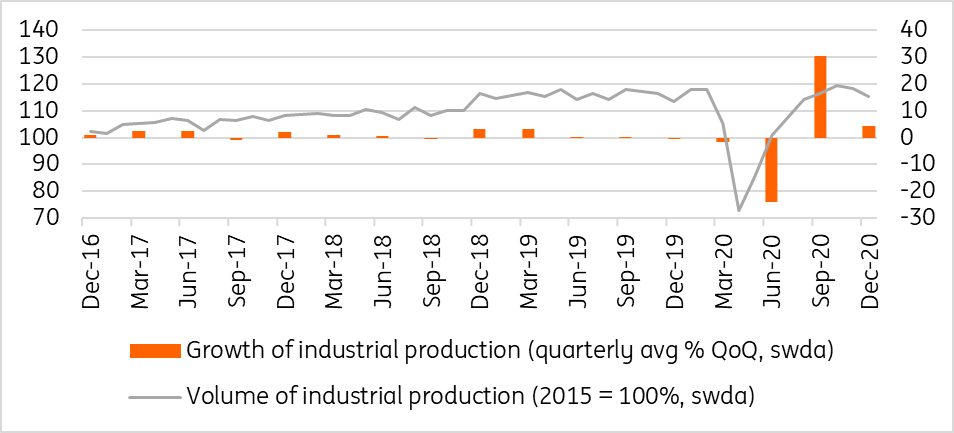 Source: HCSO, ING
Despite the weak finish to 2020, industrial production was still able to show growth during the fourth quarter as a whole. Both the quarterly and yearly based comparisons show growth: 4.3% and 1.7%, respectively. Not bad, but this performance lags expectations. A similar story to what we saw in retail sales.
The path of Hungarian real GDP in our three scenarios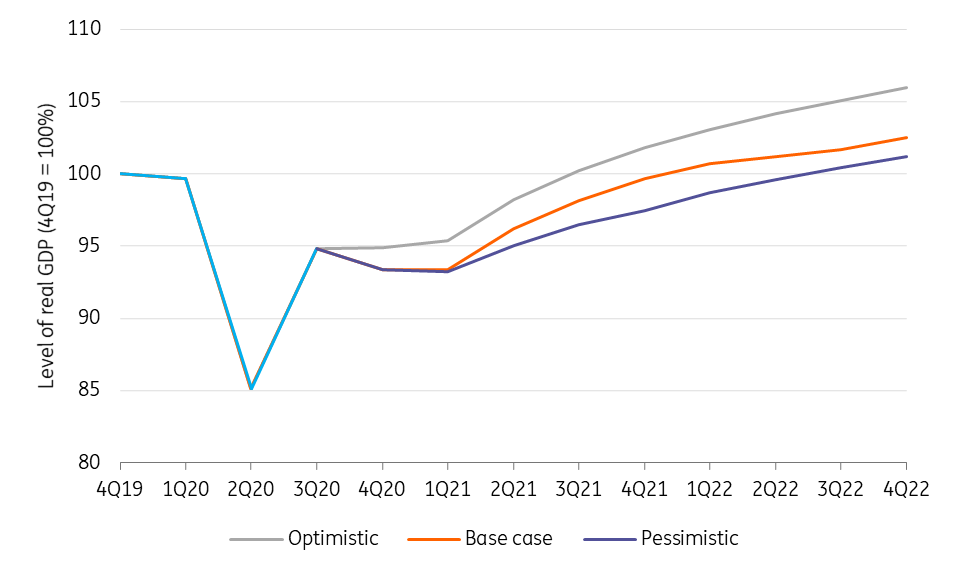 Source: HCSO, ING
Optimistic scenario matches PM Orbán's 0.0-0.1% QoQ 4Q20 GDP performance. The base case expects a –1.5% QoQ GDP data in Q4.
Disclaimer: This publication has been prepared by ING solely for information purposes irrespective of a particular user's means, financial situation or investment objectives. The information ...
more