Hungary: Industry Remains A Stronghold
Industrial production yet again surprised on the upside. The sector is proving to be the stronghold of the economy in the second wave of Covid-19.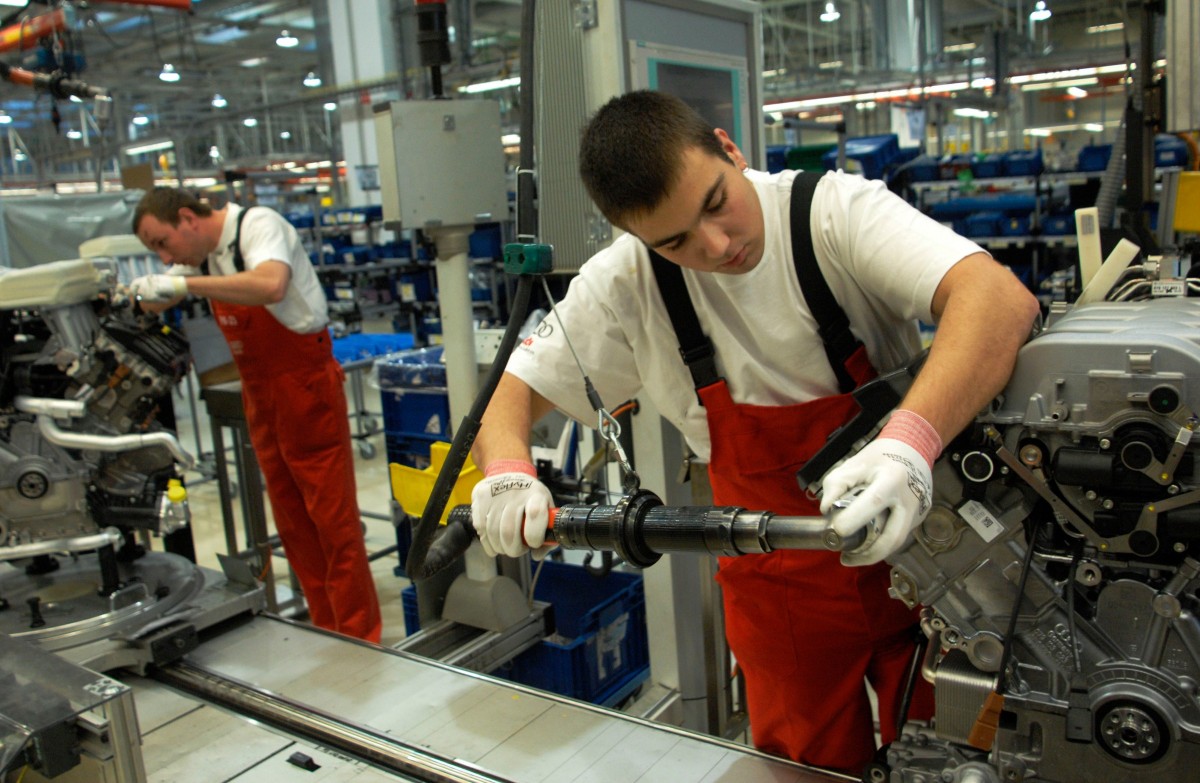 Workers on an assembly line at an Audi factory in Hungary
Industry has remained in very good shape despite the second wave of Covid-19. Unlike the retail sector, industrial production has surprised on the upside for three months in a row. On a monthly basis, industrial production rose by 2.8%, an even stronger performance than a month ago. With this, the volume of output increased by 0.6% year-on-year. However, due to a few holidays, the calendar effect is very strong. Adjusting for that we get a 2.7% YoY performance.
Performance of Hungarian industry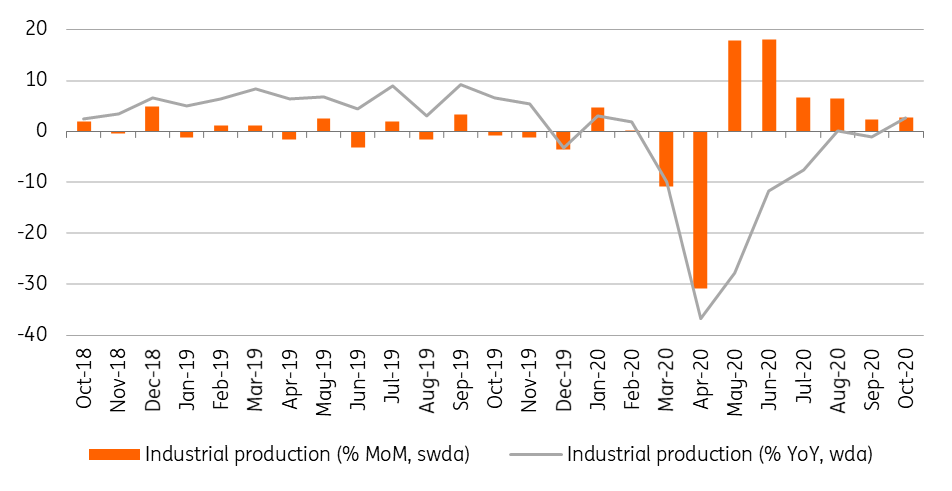 Source: HCSO, ING
As usual, in order to see industry performing really well, the two most important sectors need to thrive. Although the recent data release didn't contain any detailed data, the Statistical Office highlighted in its commentary that car manufacturing and electronics were able to increase production, while other industries posted a drop in production volumes.
Manufacturing PMI and industrial production trends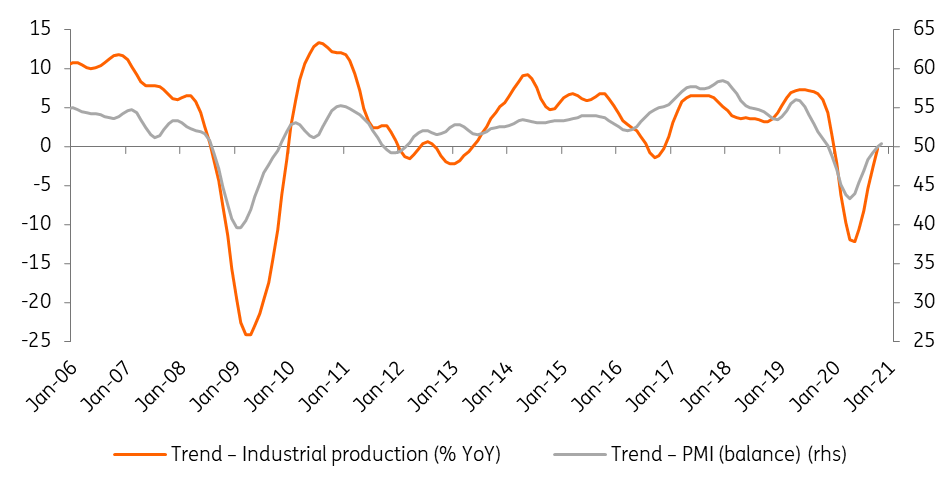 Source: HALPIM, HCSO, ING
In our view, if supply chain disruptions can be avoided in the most important sectors (mainly car and electronics) amid the second wave, industry and thus export activity should drive growth. The level of orders, as well as the PMI, paints an encouraging picture at least in the short run. There is still enough room for improvement as the latest data on capacity utilization sits just below 80%, significantly lagging the pre-crisis peak. This could explain why companies are saying that insufficient demand is becoming an increasingly important factor limiting their production.
Capacity utilization and factors limiting production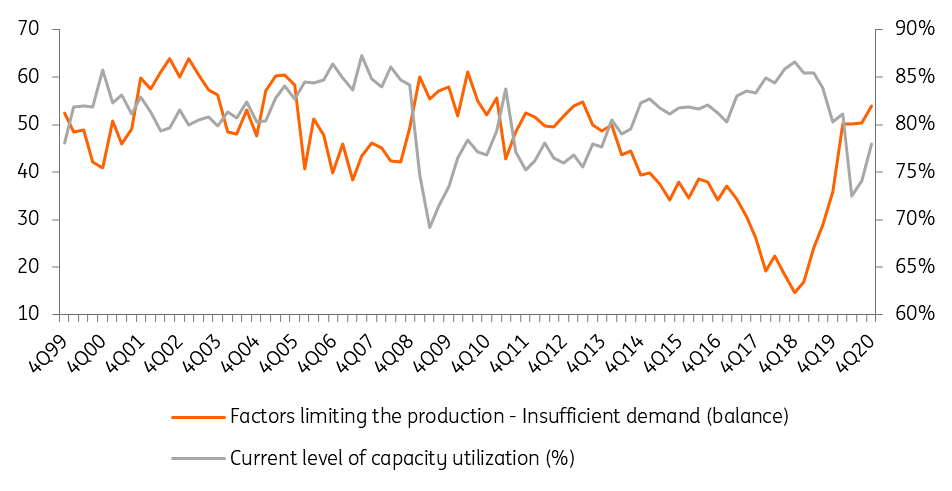 Source: Eurostat, ING
The expected positive impact on export activity due to the strong industrial performance will likely be countered by the really weak domestic demand (consumption and investment) in the fourth quarter. Against this backdrop, we maintain our call for a 2.5% quarter-on-quarter drop in GDP in the fourth quarter of 2020.
Disclaimer: This publication has been prepared by ING solely for information purposes irrespective of a particular user's means, financial situation or investment objectives. The information ...
more