Hungary: Employment Shrinks In The Second Wave
The monthly labor market statistics are telling the story of an economy which has already been feeling the effects of the second wave of Covid-19.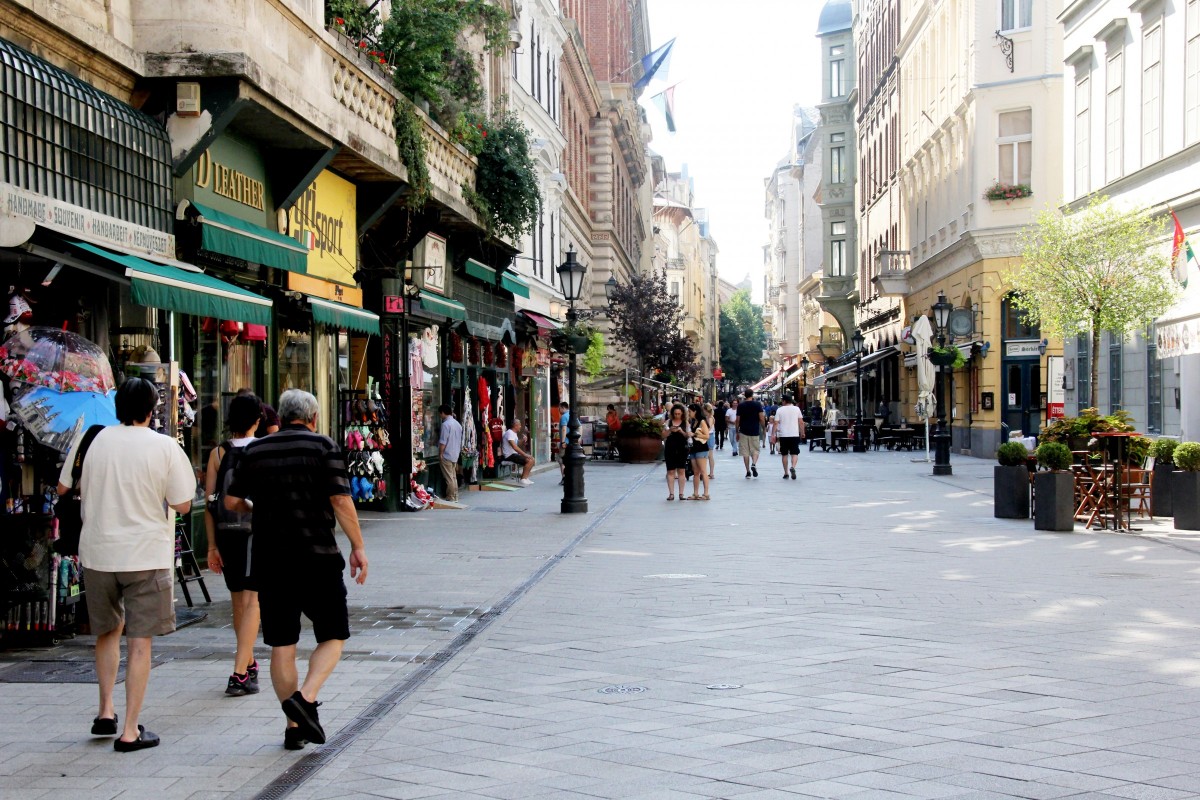 According to the latest set of data released by the Hungarian Central Statistical Office, the official unemployment rate in the August–October period is sitting at 4.3% in the 15–64 age group. This is 0.1ppt lower than the previous figure, and 0.6ppt better than the nadir this year.
The number of unemployed people on average was 200,000 in the aforementioned three-month period. According to the administrative data of the National Employment Service, the total number of registered jobseekers was around 325,000 in the August-October period on average. So, both statistics are telling the story of an improving labor market. However, these indices are showing three-month averages, masking the sudden trend changes.
Labor market trends ('000)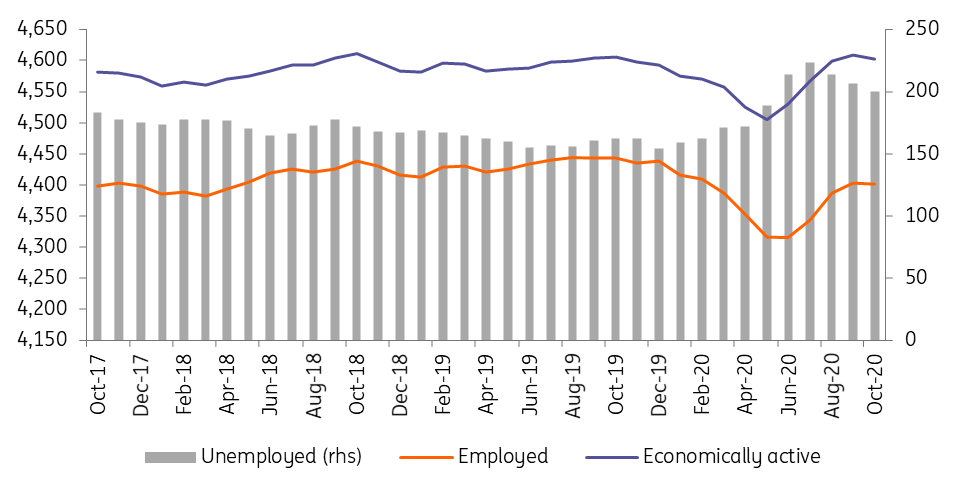 Source: HCSO, ING
When we check the October 2020 figure (the one-month data), it is a mixed bag. The unemployment rate fell to 4.3%, showing a 0.4ppt decrease compared to September. On the other hand, the number of employed is down by 31,000 (0.7%) month-on-month. So, while employment is shrinking, unemployment is also dropping. To cut through this Gordian Knot we need to be aware that this is the same pattern we saw in spring. Those who just lost their jobs are unable to seek a new one due to Covid restrictions, so they are neither employed nor unemployed due to the methodology. As the number of inactive workers in the labor market increased in October, this supports our view.
Looking forward, due to the new containment measures introduced in November, we expect a further drop in the employment figures, although to see these changes in the official unemployment rate, we have to wait some months. Against this backdrop, we expect the trend in the unemployment rate to turn, showing a higher figure by year-end.
Disclaimer: This publication has been prepared by ING solely for information purposes irrespective of a particular user's means, financial situation or investment objectives. The information ...
more