Higher Inflation Means Extended Rate Pause In Russia, Hawkish Shift Unlikely
Russian inflation is likely to hit 4.7% this year, exceeding initial forecasts, which should keep the central bank on hold. However, it is unlikely to tighten as inflation should reverse after 1Q21 and touch 3.5% by the end of 2021. Based on inflation expectations, Russia's real rate exceeds the mid-range of peers, leaving room for a small cut in 2021.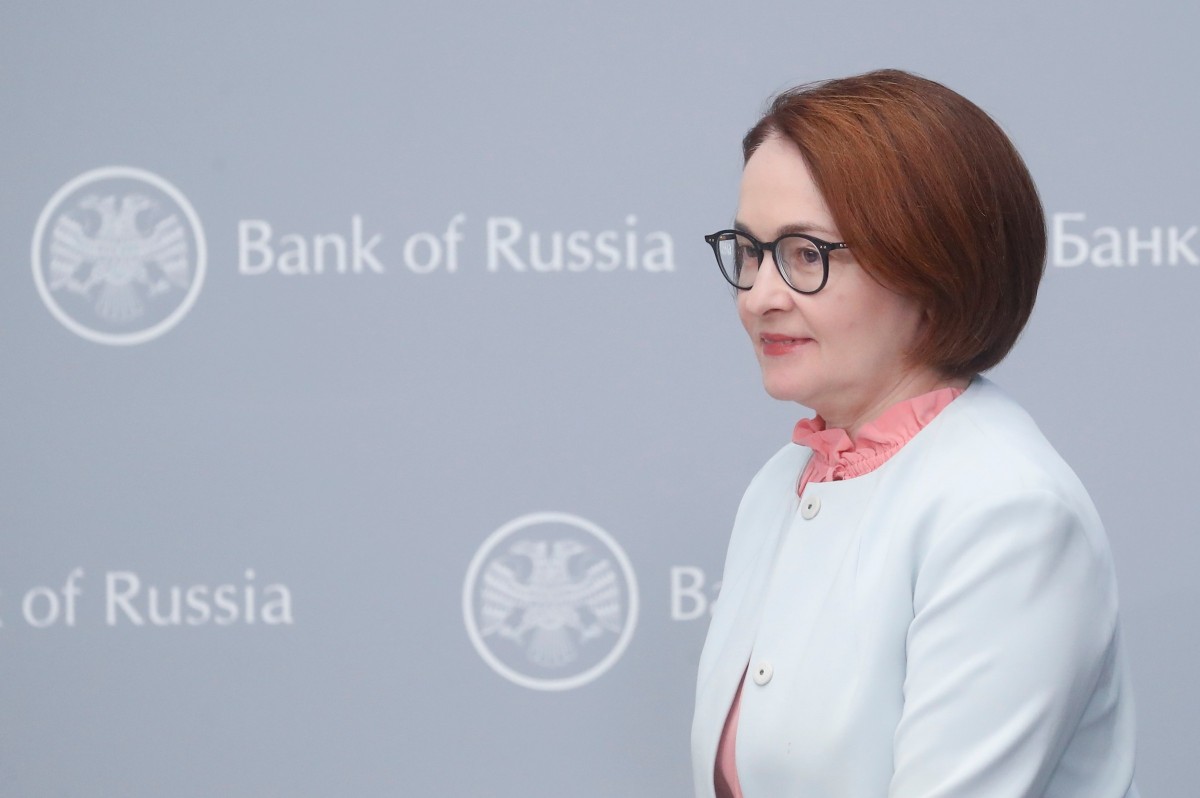 Russian Central Bank Governor Elvira Nabiullina attends a press conference, Moscow, Russia
Key rate to remain on hold, dovish stance to remain
Rising inflation in Russia from 4.0% year-on-year in October to 4.4% YoY in November and 4.5% YoY in the first week of December is a negative surprise that is likely to affect the Bank of Russia's key rate decision at the upcoming meeting on 18 December.
In a way, it strengthens our earlier call for an unchanged key rate at 4.25% this month. However, a more important question is whether the pick-up in inflation will affect the medium-term guidance, which is currently moderately dovish and suggests a small downside to the key rate with prospects of a rate hike in 2021. We don't expect a strong hawkish shift, as we forecast inflation should reverse after 1Q21 along with stabilising global agriculture prices after their November spike, 3Q20 RUB devaluation pass-through ending and removal of low base effect for the CPI.
Additional arguments against any tightening in the near- to medium-term include a positive ex-ante real key rate of 0.5-1.0%, slowdown on net private capital outflow in November, resumed inflow of foreign portfolio investments into state bonds (OFZ), solid growth in the Russian banks' retail and corporate funding relative to lending, as well as modest expectations of economic recovery for 2021.
Our expectations for the key rate in 2021 remain in the 3.5-4.0% range (core CBR meetings in February and April seem to be the most likely candidates for a first-rate cut) assuming expected CPI of 3.0-3.5%, though the recent CPI developments and our persistent expectations of looser than expected fiscal policy at the regional level suggest that the risks are tilted towards the upper border of the forecast range.
Global agro inflation and RUB depreciation causing CPI to rise
Indeed, the recent data on CPI and expectations suggest a deterioration in the near-term trend.
Consumer inflation picked up from 4.0% YoY in October to 4.4% YoY in November, exceeding our 4.3% YoY expectations, and it keeps accelerating in December, making our initial year-end expectations of 4.2% YoY (and CBR's 3.9-4.2%) unrealistic.
Moreover, household's 12-month CPI expectations deteriorated by 0.4 percentage points in November and hit a 17-month high of 10.1% (the level itself is not as important as the vector). The pickup in CPI has caused a negative response by the president and the government, who are now looking into ways of addressing the deterioration of purchasing power of households, especially in the most socially-sensitive items, such as basic food products.
Disclaimer: This publication has been prepared by ING solely for information purposes irrespective of a particular user's means, financial situation or investment objectives. The information ...
more