Hanatour Service Is A Cash-Loaded Korean Tour Operator
Background
Hanatour Service Inc. established in 1993 is the largest travel company in Korea selling over 140,000 travel products (primarily including outbound and inbound package tours) worldwide through their website and has around 8,000 retail travel agencies located across Korea.
(Click on image to enlarge)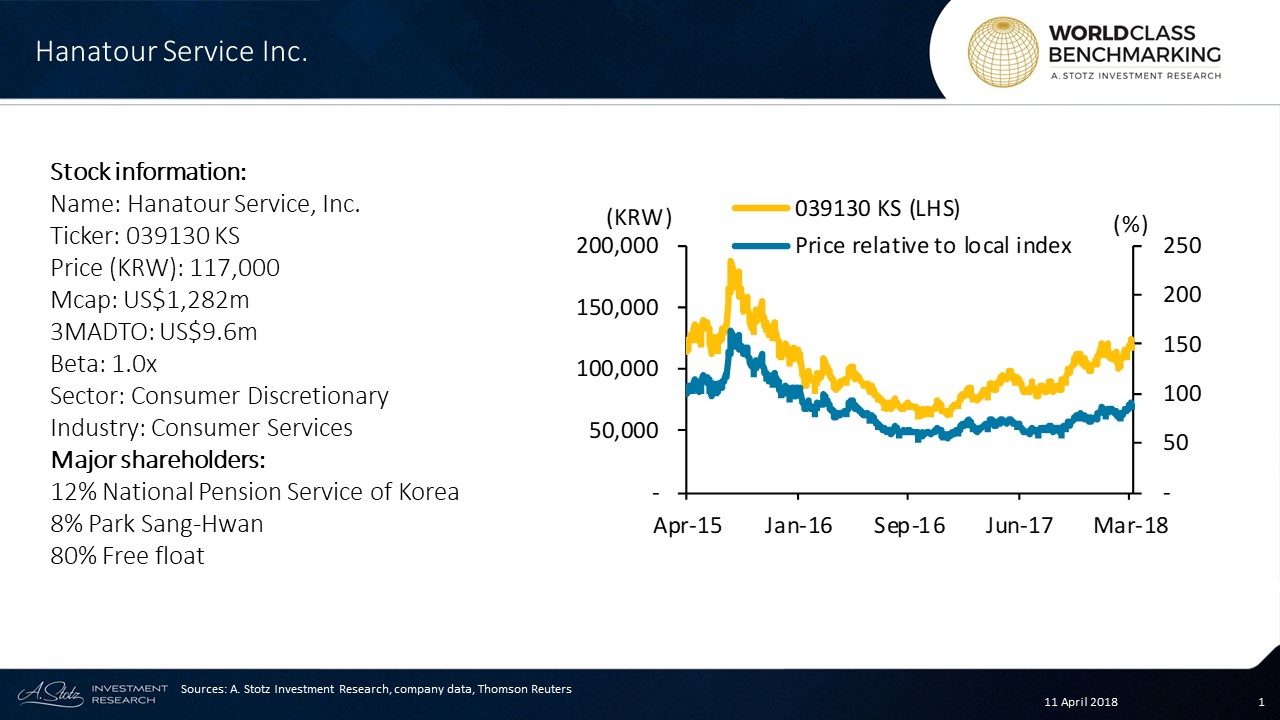 Hanatour is top-ranked in terms of volume of tickets sold for 15 consecutive years.
Business Description
Hanatour's Tourism service business offers various styles of travel tour packages, and airline and hotel booking services whereas the wholesale business deals with wholesaling of tour products through sales offices, partners and affiliates. In 2017, Hanatour had about 23% market share in departures from Korea.
The duty-free business started in 2015 at Incheon Airport offering duty-free products at all airport terminals. The overseas subsidiary businesses are mainly developing and operating hotels. The company has a total of 33 subsidiaries, 12 overseas, including in Japan, China, and Europe.
(Click on image to enlarge)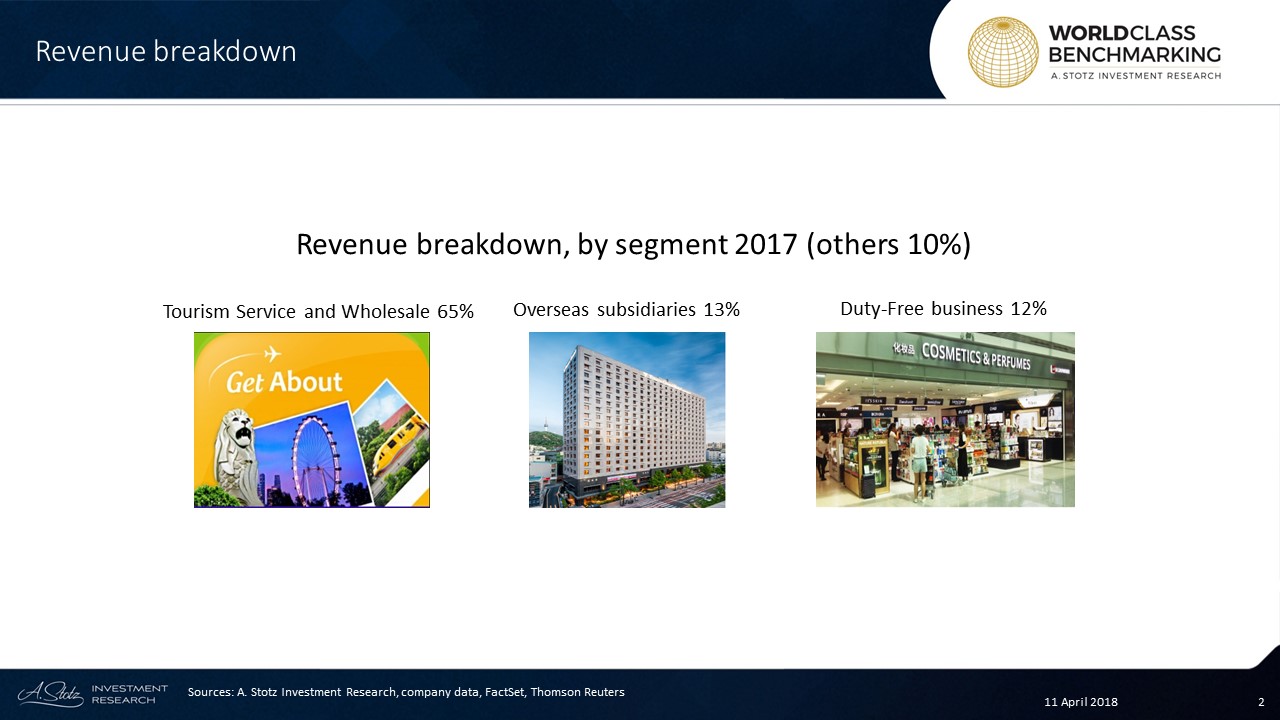 Its other businesses include online business which handles social networking services and online tour portals and cultural business which does investment in educational programs and performance productions.
In December 2017, Hanatour Japan (6561 JP) (subsidiary) was listed on the Tokyo Stock Exchange and the funds raised are mainly being used for further expansion of hotel operations, expansion of tour bus service and opening a new online duty-free store in Japan.
Leadership
Park Sang-Hwan has served as the Chairman of Hanatour since 2008. He also currently holds the position of co-CEO in the company. He completed his Bachelor's degree from Chung-Ang University and received master's degree in Economics from Sungkyunkwan University. He also received a Doctorate degree from Kyung Hee University. All three universities are located in Korea.
(Click on image to enlarge)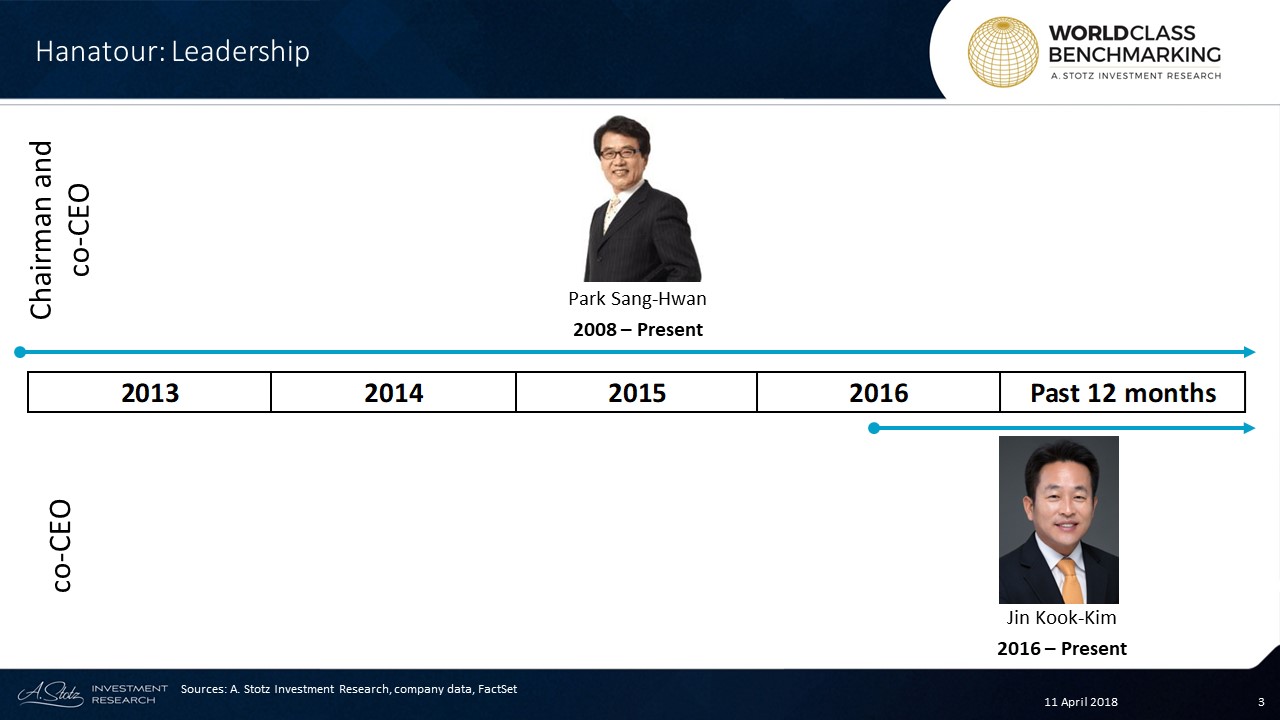 Disclaimer: This content is for information purposes only. It is not intended to be investment advice. Readers should not consider statements made by the author(s) as formal recommendations and ...
more