Growth In The Netherlands On Track To Rebound To Pre-Crisis Levels This Quarter
Dutch GDP increased by 3.1% (QoQ) in the second quarter of 2021, recovering to just 0.9% below its pre-crisis peak. While some social distancing policies were reinstated for bars, restaurants, and events in August, current restrictions leave ample room for the growth recovery to be completed soon.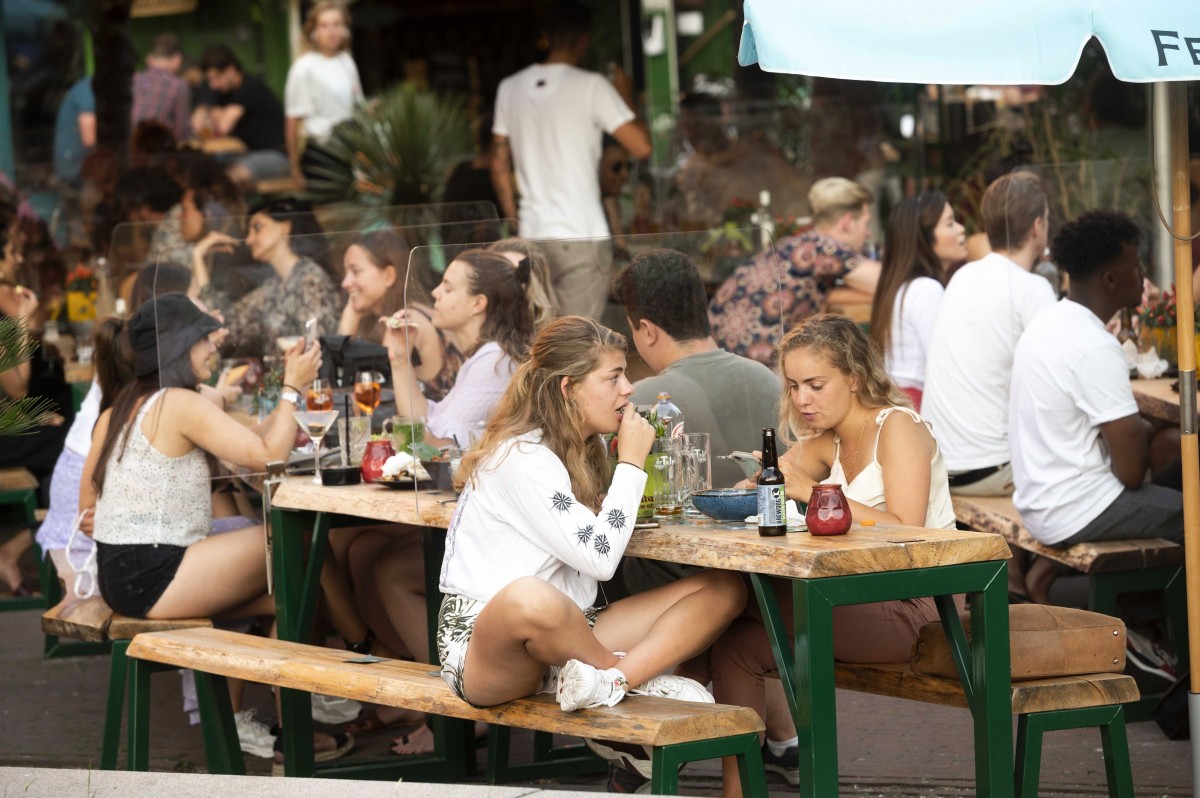 Consumption leads the rebound as restrictions ease
Dutch GDP expanded by 3.1% in the second quarter of 2021 compared to the preceding quarter, following a quarter of mild decline (-0.8%). A significant reduction in the number of new Covid cases per day and falling hospitalization numbers has led to the continuation of the step-by-step loosening of social distancing measures in the second quarter. Almost all activities were allowed again at the start of the summer, although some restrictions remain. Offline retail, bars & restaurants, and events benefitted noticeably, coinciding with a growth of household consumption of 5.7% quarter-on-quarter in 2Q21. Household consumption came in at 94.8% of its pre-crisis peak of the fourth quarter of 2019 and provided the largest contribution to GDP growth (2.3%-points). The expansion in offline sales and service consumption to some extent came at the expense of online sales.
While government consumption had already recovered to its pre-crisis level, it also rose in the second quarter of 2021, 2.6% quarter-on-quarter. Gross investment declined by -1.8% compared to the first quarter. Investment in transport equipment (-13%) and infrastructure (-4%) decreased, while gross capital formation increased most notably in ICT equipment (+12%). Changes in inventories had a significant negative contribution on the GDP growth figure (-0.9%-point).
Exports continued to grow, by 4.0%. While goods' exports expanded by 3.8% QoQ, services exports grew by 4.2% QoQ in the second quarter. That said, service exports were only at 87% of their pre-crisis peak of the fourth quarter of 2019. Also taking into account the 2.6% expansion of imports, net trade had a positive contribution to GDP development of 1.5% points in the second quarter and therefore was also one of the main drivers of the above-average eurozone GDP growth rate.
Disclaimer: This publication has been prepared by the Economic and Financial Analysis Division of ING Bank N.V. ("ING") solely for information purposes without regard to any ...
more