Germany: Your Quick Guide To This Week's CDU Leadership Vote
With national elections looming at the end of September and Angela Merkel not running for office, her party, the CDU, will choose a new leader this week. He, however, will not automatically lead the party into the elections, nor be the next Chancellor. Nevertheless, this week's vote is an important step on the long road to September.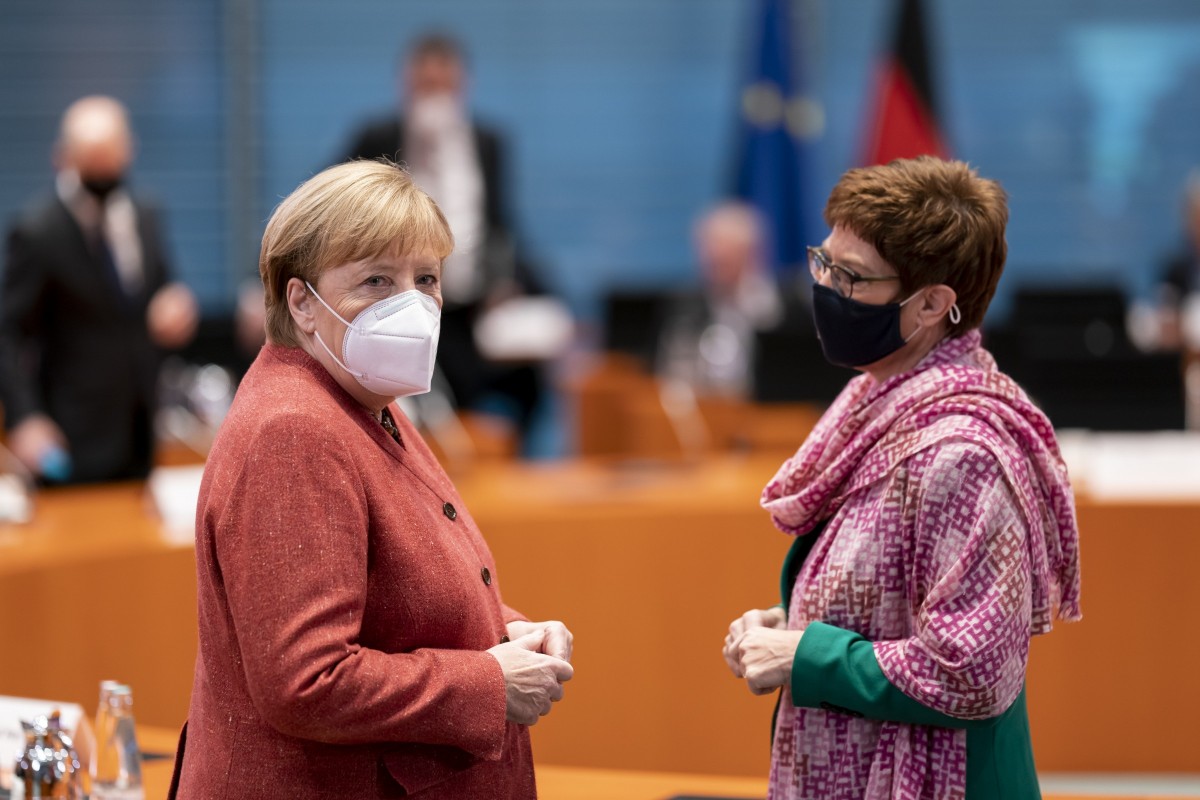 German Chancellor, Angela Merkel and her one-time protégé, Annegret Kramp-Karrenbauer
Why is the vote needed?
With the pandemic dominating politics and economics for more than ten months, the background of the leadership vote almost looks unreal or at least stems from a very different era. Back in the summer of 2018 and under the pressure of lost regional elections, the rise of the populist AfD and increasing controversies on the future political course of the party, Angela Merkel resigned as party leader and announced that she wouldn't run again in national elections in 2021.
The end of an era. Merkel had been party leader since April 2000 and has been German chancellor since November 2005. In December 2018, Merkel was succeeded by her protégé, Annegret Kramp-Karrenbauer (AKK), who in turn and after several political and communicative glitches, announced her resignation as party leader in February 2020. Since then, two attempts to organise a party assembly to vote on a new leader were postponed due to the pandemic.
This week, the CDU will finally have a digital party assembly and 1001 party delegates will vote the new leader. The digital vote will take place on Saturday. Afterwards, delegates have to confirm their vote in a mail ballot. The result will be announced on Friday 22 January. Whether the party will release an unofficial result of the digital vote is not entirely clear.
Who are the candidates?
Three middle-aged men all from the state North-Rhine Westphalia. In alphabetical order, these are Armin Laschet, Friedrich Merz and Norbert Röttgen. All three are political veterans, having held or are still holding different roles in the party. All three have their own personal history with Angela Merkel.
Disclaimer: This publication has been prepared by ING solely for information purposes irrespective of a particular user's means, financial situation or investment objectives. The information ...
more