Germany: Setback For Euro Federalists
The release of the CDU's election manifesto suggests that the next German government is unlikely to push for radical reforms or a deepening of eurozone integration.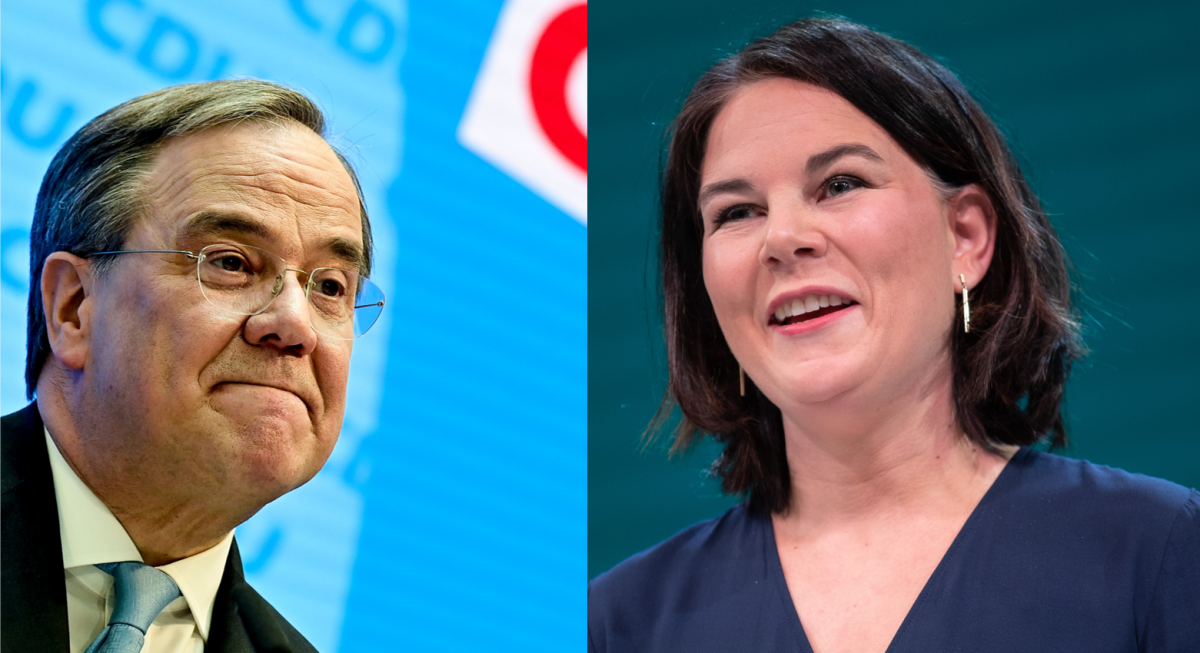 Armin Laschet, leader of the Christian Democratic Union of Germany, left, and Annalena Baerbock, co-leader of Alliance 90/The Greens.
Source: Shutterstock
In Germany, an election manifesto or specific policy proposal have hardly ever been decisive for an election outcome. German voters normally opt for the total package of (perceived) policy proposals, the candidate and the party, and sometimes simply the political craze of the moment. The latest shift in the polls, which has seen the CDU regaining ground without an official manifesto and the Greens losing ground, supports this argument. Now that the CDU has presented its manifesto - the last of the parties to do so - the election campaign can finally begin.
CDU's return to fiscal conservatism in the eurozone
The ideas and proposals that the CDU presented yesterday were nothing really shocking. Regarding economic policies and the eurozone, we found the following interesting details:
A general backing of the constitutional debt brake but less explicit than in 2017 when a promise was made to stick to the debt brake in each of the next four years
A paragraph on EMU which is longer than in '17 with a clear return to austerity and reinstallation of the fiscal rules. The CDU is open to a revision of these rule but not a softening. It in fact argues for stricter implementation of fiscal rules in the future
the European Recovery Fund (or NextGenerationEU) should remain a one-off
(again) a proposal for orderly sovereign defaults within the EMU
The completion of a banking union only on German terms, emphasizing the particularities of the German banking system.
Summarising the above suggests that the CDU gives an opening for more fiscal flexibility and hence stimulus at the national level but hardly any at the eurozone level.
Disclaimer: This publication has been prepared by ING solely for information purposes irrespective of a particular user's means, financial situation or investment objectives. The information does ...
more