Germany: Pause On Way To Strong Rebound
The April Ifo index points to a pause in the German rebound as lockdowns continue. The prospects for a strong rebound in the second half of the year, however, remain valid.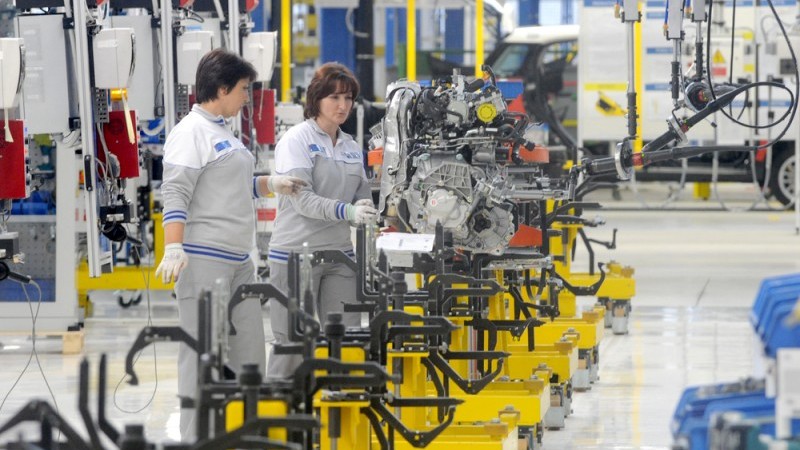 Germany's leading indicator took a pause in April. The Ifo index increased for the third month in a row to 96.8, from 96.6 in March. While the current assessment component improved, expectations weakened for the first time since January. Before getting too disappointed about a weaker-than-expected improvement in German business confidence, don't forget that the strong results of the March survey were partly due to the fact that the survey had been taken before yet another lockdown extension. Today's Ifo index will therefore probably reflect a combination of delayed lockdown impact and reopening hopes.
Prospects for strong rebound in H2 remain good
The German economy clearly has many, very different, faces right now. The major theme is one of a continuing and partly growing divergence between the service sector and the manufacturing sector. In fact, strong demand from the US and China has filled order books in the manufacturing sector and driven strong momentum in industrial production - even if production is still below its pre-crisis level. Also, technical factors like the reversal of UK stockpiling at the end of last year, the impact of the harsh winter weather on the construction sector, and supply chain disruptions could still significantly blur German GDP data in the first and second quarters.
In any case, looking beyond possible short-term data distortions, the general outlook for the German economy has clearly improved. The vaccination programme is finally getting moving and with the prospect of at least 50% of the adult population having had a first jab before the summer, a more substantial reopening of the economy should not be too far away. New variants of the virus, however, as currently witnessed in India, could definitely spoil any reopening parties. Add to this potential spillovers from US fiscal stimulus, the implementation of the European Recovery Fund in the second half of the year, a rebound in the construction sector and the fact that the manufacturing sector still has not reached pre-crisis levels, and stronger Ifo readings in the months ahead look highly likely.
Disclaimer: This publication has been prepared by ING solely for information purposes irrespective of a particular user's means, financial situation or investment objectives. The information ...
more