Germany Needs To Be More Than Just Mediocre
After more than 15 years leading Germany, Angela Merkel's time as Chancellor comes to an end this weekend when Germans vote in a general election. The German economy has many strengths, but weaknesses too. We look at the main challenges facing the new government and assess whether much-needed reform will actually happen.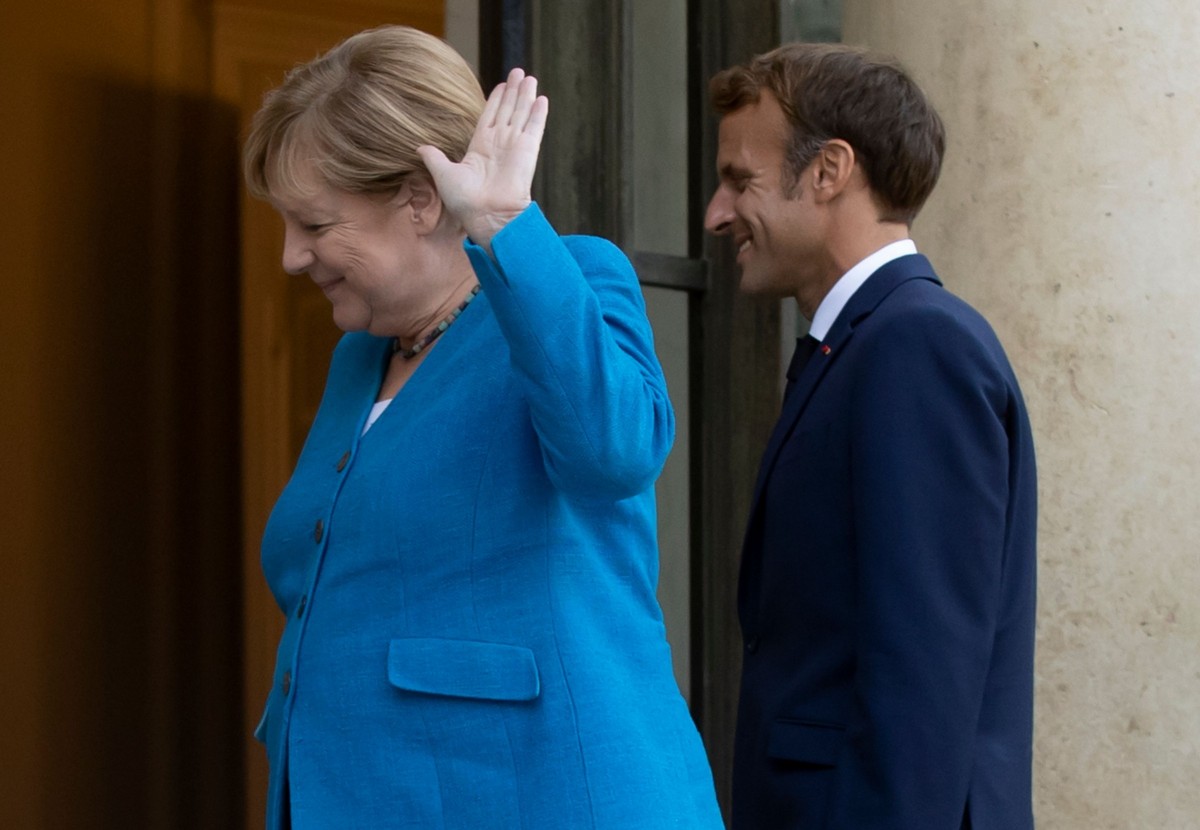 Bye-bye 'Mutti'. Angela Merkel with the French president earlier this month
A political era comes to an end. How will a new one face the many challenges?
Sunday's general election will mean a political era comes to an end in Germany. Angela Merkel's four terms in office have been accompanied by many global crises - financial, Greek, the euro, refugees, and now the pandemic. Navigating the country through these crises has already been an enormous achievement, saving the eurozone from collapsing and getting the German economy out of every single emergency in relatively strong shape may be the most important. When it comes to more structural economic policies, however, the Merkel-era has rather disappointed and shows how complicated visionary policy-making can be.
The challenges and the urgency to address them have only increased
Looking ahead, the challenges and, above all, the urgency to address them have only increased in recent years. The topics are still the same as four years ago: it's still about demographics, too much dependence on exports, a lack of digitization and high-tech industries, mediocre education, and too little investment and climate progress. You can still find them all in the parties' election programmes, as was the case four years ago. The question is whether the next potential coalition will have the courage to actually deliver change.
So here's an overview of some of the most pressing economic issues.
Germany's competitiveness isn't bad but structural weaknesses persist
Not everything is bad in the German economy. Far from it, Germany's importance is not only proven by its position in the upper range of international rankings but also, above all, by the hard economic data, which shows an economy close to full employment and public finances – before the pandemic – in a very healthy state. However, as one of the world's top export countries, the most important supply hub for Europe, a source of hidden champions, and a strong research and development base, Germany is in a somewhat unfortunate place as far as global competition is concerned. And for that, we can blame inadequate digital infrastructure and a lack of attention to education, both of which have been lagging behind for years.
Disclaimer: This publication has been prepared by ING solely for information purposes irrespective of a particular user's means, financial situation or investment objectives. The information does ...
more