Germany Avoids A Double-Dip Recession, But Only Just
The German economy got away with a black eye, avoiding a double-dip in the final quarter of 2020. However, given the current lockdown and vaccination situation, it is hard to see how it can perform the same magic again in the current quarter.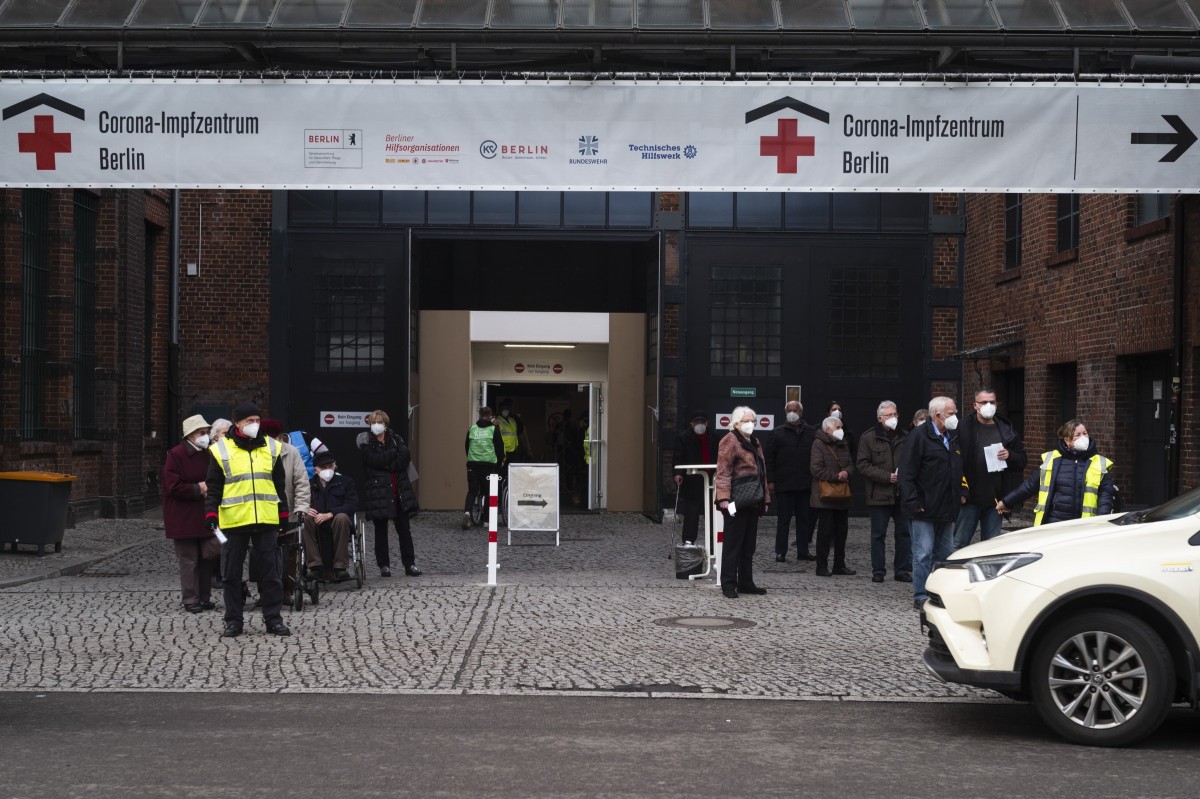 A Covid-19 vaccination centre in Berlin
Now it's official. The German economy avoided a double-dip and grew by 0.1% quarter-on-quarter in the final quarter of 2020, from +8.5% QoQ in 3Q. On the year, the economy was down by 2.9%. For the whole of 2020, the German economy shrank by 5.0%, or 5.3% when adjusted for calendar effects. It's the worst performance since the financial crisis in 2009 but still much better than some had feared at the start of the Covid19-crisis. The GDP components will only be released at the end of February but according to available monthly data, the construction sector and exports should have been the main growth drivers. With the start of the stricter lockdown in mid-December, there could still be some downward revisions in February.
Second lockdown with much milder impact on economy
In a very bad year, the German economy still performed better than most of its European peers. Relatively light and shorter lockdowns than in the spring, staycations in the summer, strong fiscal stimulus (though only a fraction of the announced stimulus has been used so far) as well as the economy's strong manufacturing basis have been the main drivers. After significant inventory reductions in the second and third quarter, strong industrial production is mainly behind the fourth-quarter performance. Contrary to spring's lockdown, factories have not (voluntarily) closed during the current wave, supporting the economy, and the economic impact of the current restrictions is more concentrated on retail, leisure, and hospitality.
Another stabilising factor for the German economy has been short-time work. These government support schemes have played an important role in keeping consumption relatively stable. Latest labour market data shows that unemployment increased in January by 193,400, bringing the total number of unemployed to 2.9 million people, the highest level since August. The January increase was broadly in line with previous increases in the same month. The seasonally-adjusted unemployment rate remained unchanged at 6%. Application for short-time work schemes continued to increase in January. According to the federal labour agency, some 2.2 million employees were in short-time work in November.
Disclaimer: This publication has been prepared by ING solely for information purposes irrespective of a particular user's means, financial situation or investment objectives. The information ...
more