GBP/USD Weekly Forecast: Will Powell Give Sterling The Next Shot In The Arm? Stimulus, UK Jobs Eyed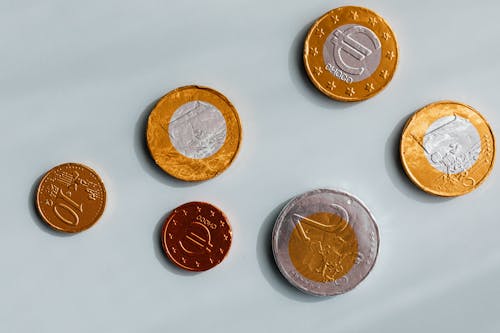 GBP/USD has been rising amid optimism from Biden and the UK's progress on the virus.
US stimulus, GDP, the Fed decision, UK labor figures and covid data promise an exciting week.
Late January's daily chart is painting a bullish picture.
The FX Poll is pointing to lower levels on all timeframes.
From Boris to Biden – GBP/USD has received a boost from Britain's vaccination campaign and America's potential stimulus. Can the uptrend continue? Economic indicators such as US GDP and UK employment compete with the Federal Reserve, stimulus progress and covid data.
This week in GBP/USD: Biden boost
President Joe Biden's fresh energy has been inspiring markets – the freshly inaugurated Commander-in-Chief's efforts to pass his $1.9 trillion stimulus bill and call for unity have boosted markets and weighed on the safe-haven dollar. Investors may have also felt relief due to the calm – some feared fresh violence after the Capitol storming earlier in the month.
Biden's actions on the vaccination front already have a practical impact that encourages investors, even if the large stimulus package may wait.
On the other side of the GBP/USD equation, sterling shined mostly to Britain's progress against COVID-19. While deaths from the virus hit a depressing daily record of 1,820, infections continue falling, providing hope that hospitals will feel some relief soon. On the other hand, reports of an extended lockdown – all the way to the summer – have limited sterling's gains.
Covid infections in the US, the EU and the UK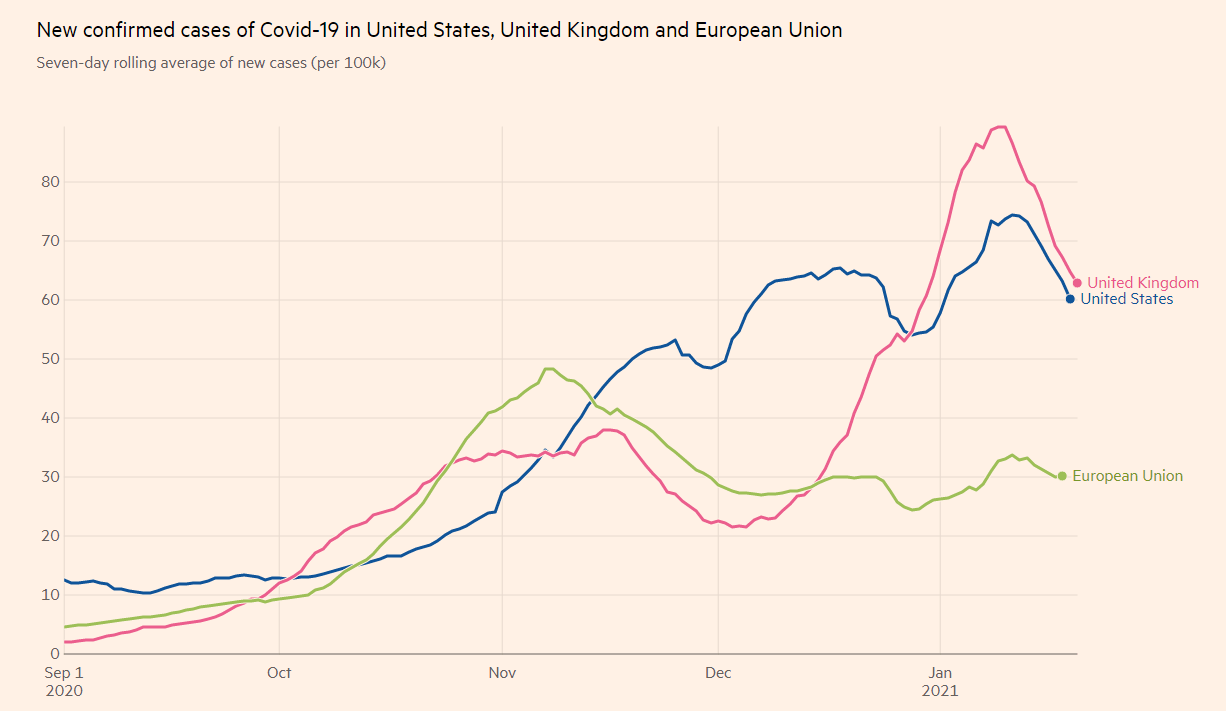 Source: FT
A ramp-up compounded the downfall in covid cases in the UK's pace of vaccinations, which has topped 340,000 injections per day – with both developments supporting sterling. GBP/USD has hit fresh highs above 1.37.
Economic data played second-fiddle to Biden's reception and the UK's progress and contributed to a bump-up in the cable. The UK's Consumer Price Index ended 2020 with an increase of 0.6%, marginally above expectations, while US Jobless Claims are at the alarmingly high level of 900,000.
Disclaimer: Foreign exchange (Forex) trading carries a high level of risk and may not be suitable for all investors. The risk grows as the leverage is higher. Investment objectives, risk ...
more