France: Household Confidence Hits Bottom In November But December Should Be Better
French consumer confidence has plunged to the lowest level since the "yellow vest" crisis in 2018, due to the latest lockdown measures. But announcements of a gradual lifting of restrictions should lead to an improvement.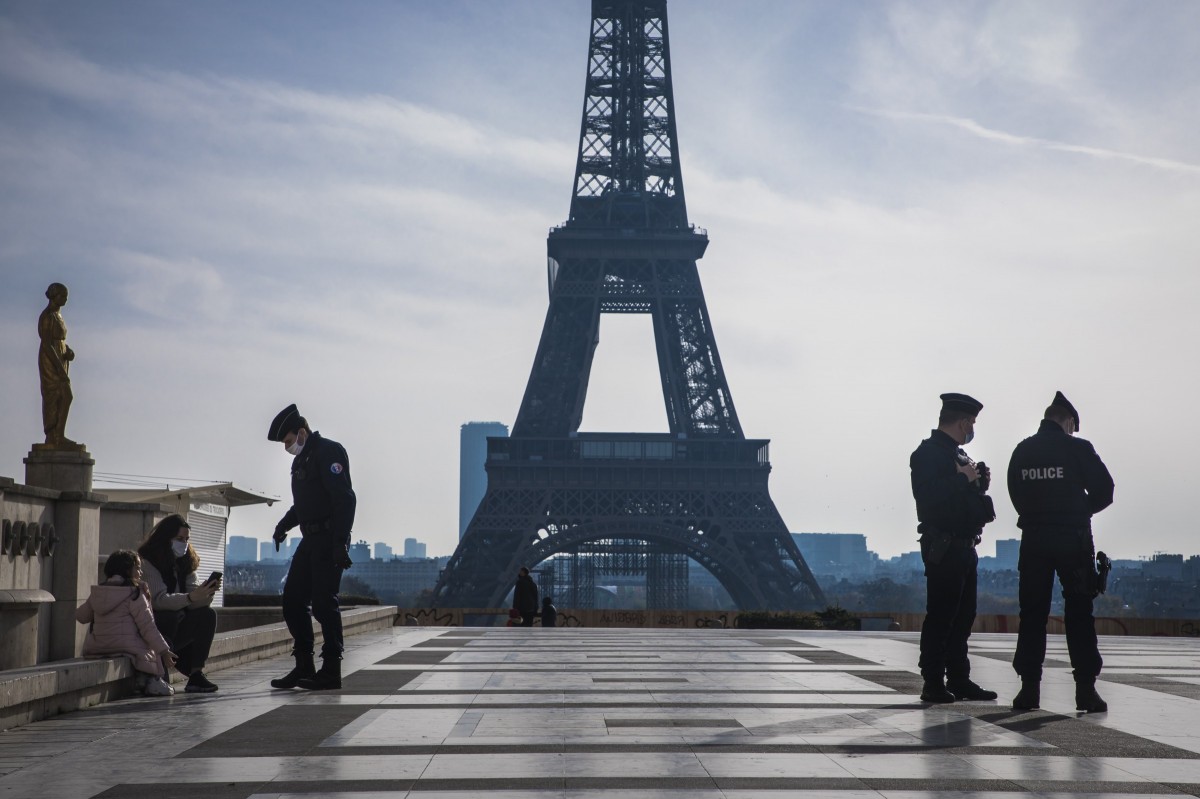 Source: Shutterstock
Sharp deterioration of consumer confidence
In November, French consumer confidence deteriorated sharply due to the second lockdown. At 90, the indicator is now below its April level during the first lockdown, and has reached the lowest level since the December 2018 "yellow vest" crisis. Households believe that the outlook for their personal financial situation, for the standard of living in France and for unemployment is deteriorating sharply. Despite the labour market support policies implemented by the French government (including partial unemployment), household fears about the future development of unemployment are increasing. In November, the indicator reached its highest level since June 2013. At the same time, households feel that this is not the time to make major purchases and want to save even more in the next 12 months. Saving intentions are also at their highest level since 2013.
(Click on image to enlarge)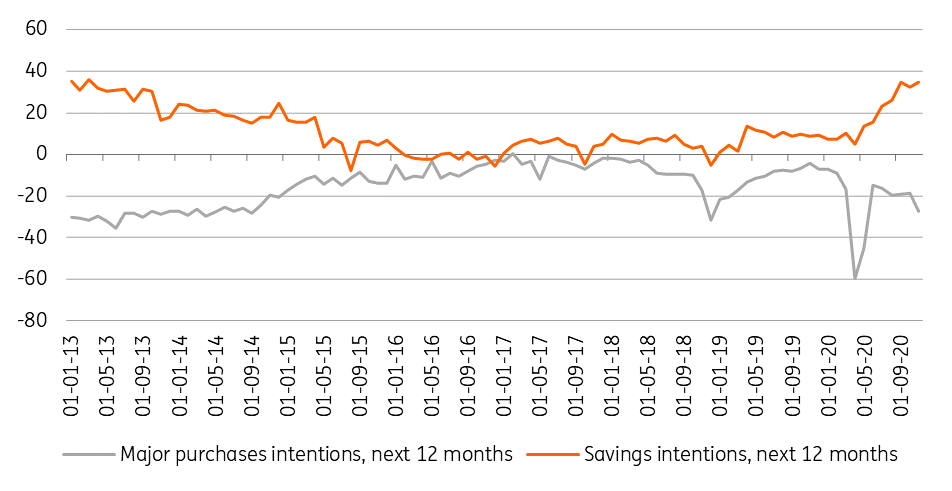 Source: INSEE
Some easing of restrictions in sight
While the data for November is not encouraging, the good news is that the situation should improve in December. Indeed, President Emmanuel Macron has announced some easing of the lockdown, which should allow a gentle recovery in some sectors in December and lead to an improvement in household confidence. In particular, under pressure, the French officials have decided to reopen non-essential shops from 29 November. The lockdown is nevertheless maintained, which means that a certificate is required to move around and that travel between regions is not allowed. The end of the lockdown is scheduled for 15 December, health conditions permitting. On this date, all movement will be allowed during the day, but a curfew between 9pm and 7am will be introduced. Bars, restaurants and sports facilities must remain closed until at least 20 January 2021. Although crucial for winter tourism in France, the ski lifts in the ski resorts have not been allowed to reopen for the end-of-year holiday period and will also have to wait until January to hope for a relaunch. By planning a very cautious easing of measures in different phases, French officials are trying to avoid the mistakes made during the first deconfinement that led to the second wave of the pandemic, and at the same time satisfy French companies and households who are asking for clarity.
Disclaimer: This publication has been prepared by ING solely for information purposes irrespective of a particular user's means, financial situation or investment objectives. The information ...
more