France: Employment Falls Less Than Expected
The decline in employment remained moderate in France in the fourth quarter, despite the lockdown. This is good news, which unfortunately does not erase the worsened outlook for the labour market in 2021.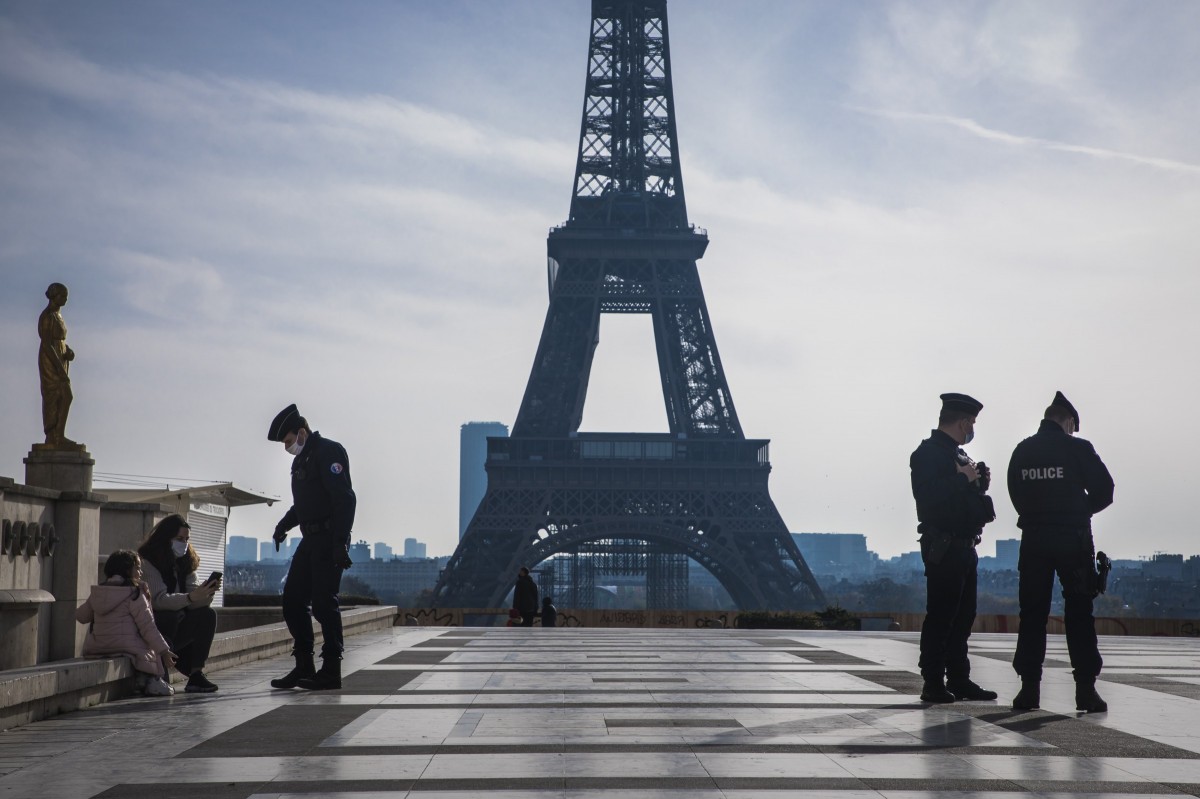 Source: Shutterstock Covid-19 Second wave lockdown in Paris, France - 07 Nov 2020
Good news
Good news in a bad number. In these complicated economic times, when there is a lack of superlatives to describe the exceptional extent of the shock we are experiencing, some data may surprise positively despite a negative figure. This was the case last week for French GDP, which had decreased by "only" 1.3% quarter-on-quarter in the fourth quarter of 2020, against an anticipated decline of 4%.
It is also the case with the employment figures for the fourth quarter published this morning. Over the fourth quarter, employment in France fell by "only" 0.2% compared to the previous quarter. This fall is much smaller than the declines observed during the first half of 2020 (-2.5% QoQ in 1Q and -0.8% QoQ in 2Q). And the slight drop in 4Q does not erase the strong rebound observed in 3Q. In the last quarter of 2020, 39,600 private jobs were lost in France, following the strong creation of 312,400 jobs in the third quarter. This less unfavourable than expected development is attributed to interim employment, which continued its dynamic recovery, agriculture and construction. Despite the lockdown in place in November, these three sub-sectors created jobs in the fourth quarter.
The economic shock of the coronavirus has led the French private sector to erase 360,500 jobs over the year 2020, a 1.8% drop in total private employment over one year. This is much less than the 600,000 job losses that INSEE predicted in mid-December. Compared to the extent of the decline in GDP (-8.3% over the year), this data shows remarkable stability of employment in 2020. This can obviously be explained by the employment support measures that have been taken during the crisis, notably the short-time working scheme. According to the statistical office, DARES, 3.1 million employees were on short-time work in November and 2.4 million in December (compared to 8.4 million during the peak in April). Also, quite remarkably, some sectors have even created jobs during 2020. Private employment in the construction sector has increased by 1.4% compared to before the crisis.
Disclaimer: This publication has been prepared by ING solely for information purposes irrespective of a particular user's means, financial situation or investment objectives. The information ...
more