Forex Today: Stocks, Bitcoin Hit Record Highs
The global stock market rally is continuing. The S&P 500, Dow Jones and Nasdaq 100 indices in North America are trading at new all-time high prices, as is the Japanese Nikkei 225 Index, which has just broken the 30K mark after reported Japanese GDP showed a growth of 3%, higher than the anticipated 2.4%. Historical precedent suggests that these markets are likely to continue to rise over the coming days.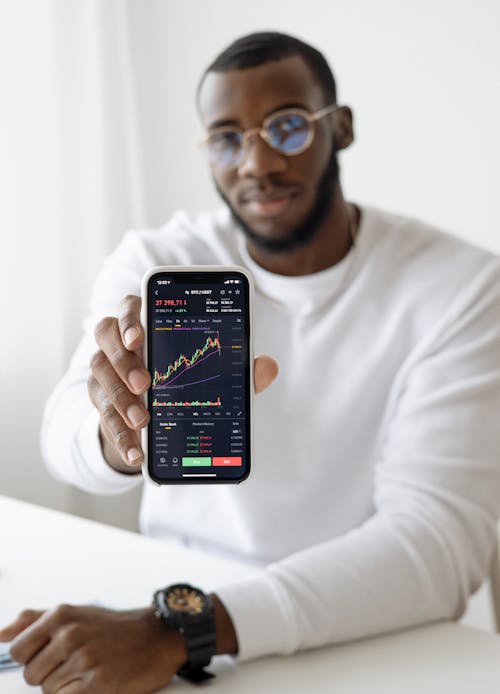 In the Forex market, the U.S. dollar and Japanese yen continue to weaken. The British pound and the Australian dollar look to be the strongest currencies today, while the Japanese yen is the weakest.
The GBP/USD currency pair is trading above $1.3900 for the first time in over 2.5 years. The British pound is likely to continue rising in value over the coming days (FXB, UUP).
Bitcoin (BITCOMP) traded at a new all-time high price above $49K yesterday, but has been falling from that peak over recent hours.
WTI Crude Oil hit a new 1-year high price yesterday above $60 per barrel.
The Reserve Bank of Australia will release its monetary policy meeting minutes later today, which may affect the value of the Australian dollar.
The U.S. Senate acquitted President Trump on Saturday, although 7 Republican Senators did vote to convict him. The ex-President released a statement in which he promised to speak out politically over current months.
It is a public holiday today in the U.S. with major exchanges closed. Forex market volume will likely be light after the first half of the London session.
Elon Musk talked down Dogecoin (DOGE-X) on Twitter a few hours ago, tweeting "If major Dogecoin holders sell most of their coins, it will get my full support. Too much concentration is the only real issue imo." The coin traded down from 6.2 cents to 5.4 cents in the 7 hours following the tweet.
Global coronavirus deaths have increased dramatically since early October to reach a level 107% higher than the peak last April about three weeks ago. However, deaths have been falling for three weeks worldwide and are now only 88% of those in April 2020.
Total confirmed new coronavirus cases worldwide stand at over 109.3 million with an average case fatality rate of 2.20%. The numbers of confirmed new cases and deaths globally have been falling over the past four weeks, so there are signs the current heavy global wave may have peaked.
The fastest progression in terms of immunizing a population against the coronavirus has been in Israel, which has already administered a first shot of the Pfizer (PFE) vaccine to 42% of its entire population and a second dose to 28% (which includes approximately 90% of over-60s). The U.A.E. ranks second, having now given 49 vaccines per 100 of its population. For most of the world, a vaccine remains distant: only 30 countries have vaccinated more than 5% of their population so far. Progress remains slow in the hard-hit European Union.
The rate of new coronavirus infections appears to now be increasing most quickly in Albania, Bahrain, Belarus, Chile, Cuba, Czech Republic, Ecuador, Egypt, Estonia, Ethiopia, Greece, Guatemala, Hungary, Iran, Iraq, Jordan, Moldova, Netherlands, North Macedonia, Peru, Philippines, Poland, Slovenia, Senegal, Somalia, Thailand, Ukraine, and Vietnam.
Disclaimer: DailyForex will not be held liable for any loss or damage resulting from reliance on the information contained within this website including market news, analysis, trading signals ...
more