EUR/USD Forecast March 1-5 – Euro Sags Below 1.21 At End Of Week
EUR/USD was down sharply on Friday and posted a losing week. There are seven events on the calendar this week, including PMIs and eurozone inflation. Here is an outlook at the highlights and an updated technical analysis for EUR/USD (FXE).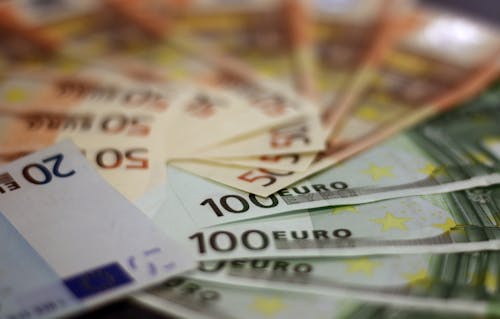 German Ifo Business Climate improved to 92.4, up from 90.1. This marked a 5-month high. However, German GfK Consumer Climate came in at -12.9, marking an 11th successive decline. France, the second-largest economy in the eurozone, showed a 1.4% contraction in GDP in Q4 of 2020. Eurozone headline CPI gained 0.9% and the core reading climbed 1.4% in January. This confirmed the original estimate.
In the US, Fed Chair Powell had a dovish message for the markets in his testimony before Congress. Second-estimate GDP for Q4 came in at 4.1%, revised upwards from 4.1%. There was positive news from Durable Goods reports, with strong acceleration in January. The headline read jumped 3.4% while Core Durable Goods rose 1.4%..
EUR/USD daily chart with support and resistance lines on it.
German Prelim CPI: Monday, All Day. Germany's CPI jumped 0.8% in January, its highest level since April 2019. However, inflation is expected to slow to 0.4% in February, with a forecast of 0.4%.
Manufacturing PMIs: Monday, 8:15 in France, 8:30 in Germany, and 9:00 for the whole eurozone. The German and eurozone manufacturing sectors remain well into expansionary territory. The second-estimate PMIs for Germany and the eurozone are expected to confirm the initial readings, with readings of 60.0 and 57.7, respectively. France, Spain and Italy are all projected to post readings above the 50-level, which separates contraction from expansion.
German Retail Sales: Tuesday, 7:00. In December, Retail Sales showed a sharp contraction, with a read of -9.2%. A modest gain is expected in January, with an estimate of 0.9%.
Inflation Report: Tuesday, 10:00. Inflation pressures have been accumulating in the eurozone. Headline CPI is expected to remain unchanged at 0.9%, while the core reading is projected to show a gain of 1.1%.
Services PMIs: Wednesday, 8:15. Services remain in contraction, with readings below the 50-level. The second-estimate PMIs for Germany and the eurozone are expected to confirm the initial readings, at 45.9 and 44.7, respectively. Services in Italy, Spain and France also are showing contraction, with readings below the neutral 50-level.
Retail Sales: Thursday, 10:00. Retail Sales rebounded in December with a reading of 2.0%, which was a 4-month low. The markets are expecting a downturn in January, with a gain of -1.5%.
German Factory Orders: Friday, 7:00. Factory Orders declined by 1.9% in December, the first decline since April. The indicator is forecast to rebound in January, with an estimate of 0.8%.
Disclaimer: Foreign exchange (Forex) trading carries a high level of risk and may not be suitable for all investors. The risk grows as the leverage is higher. Investment objectives, risk ...
more