Euroflation: The EUR Reflation Trade And Its Market Implications
EUR interest rates and, more noticeably, inflation swaps have been rising in tandem with their USD counterparts. The move rests on the shaky fundamental ground but could run ahead with US markets poised to drag the rest of the world out of its gloom. We look at the curve and consider broader market implications.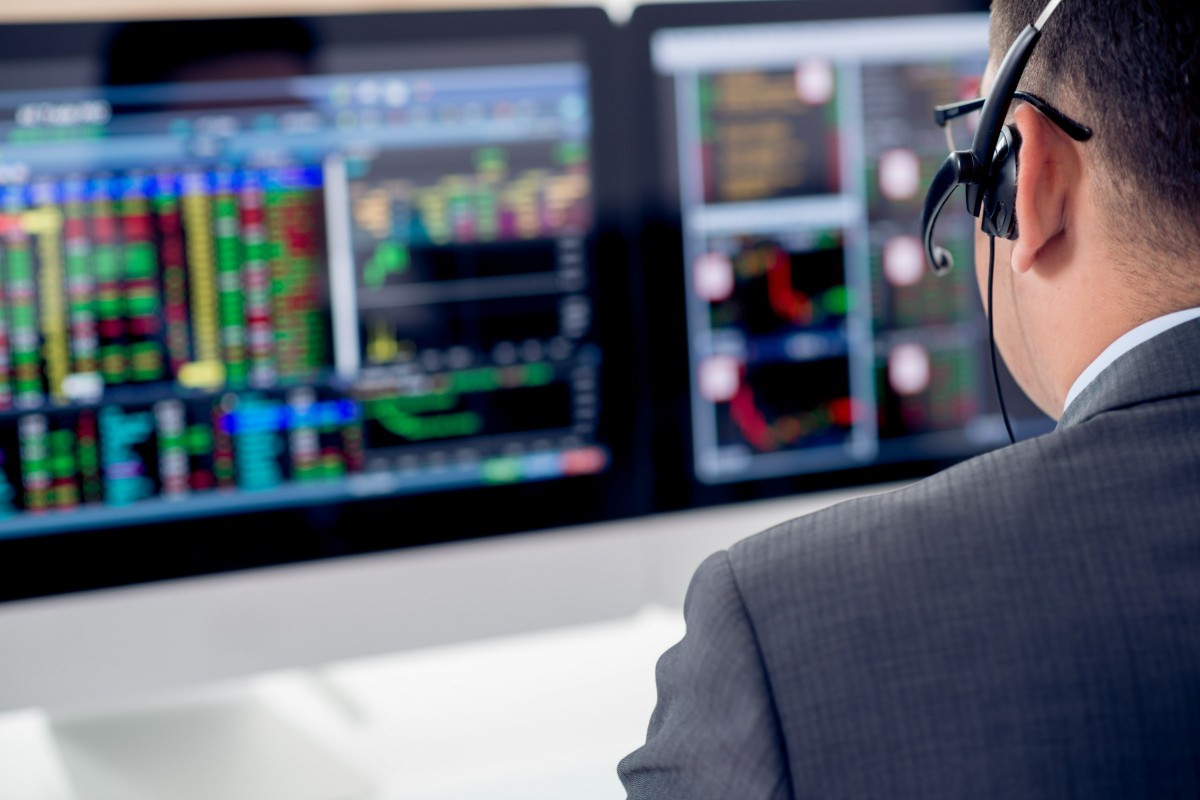 The Eurozone reflation trade: hard to justify with fundamentals
The 'made in the Eurozone' reflation trend shares many of the characteristics seen in other developed markets, chiefly in the US. If a correlation between global markets is not a new phenomenon, the rationale in the Eurozone is harder to make sense of. We wrote in our 2021 outlook that the divergence between USD and EUR rates markets would be one of the key themes of the year. This has largely proved true for nominal rates…but inflation expectations have been rising apace on both side of the Atlantic.
inflation expectations have been rising apace on both side of the Atlantic
The Eurozone economy remains dogged by harsher lockdown policies than in the US, a slower vaccine rollout, and, most importantly, more limited hopes of fiscal stimulus. As such, the Eurozone reaching 'escape velocity', the point where growth is sufficient for stimulus to be withdrawn, is but a distant prospect.
To be sure, some global developments could prove this analysis wrong. For instance, goods inflation, a more global phenomenon than service inflation, could pick-up as the global economy recovers. Rising commodity prices are also finding their way in prices. It is likely that these effects would prove transient, however. Longer-lasting inflation would have to rely on higher wages. By and large, the rise in Eurozone inflation that our economics team expects this year should not last, and medium-term price pressure remains weak.
EUR inflation swaps have risen much faster at the short-end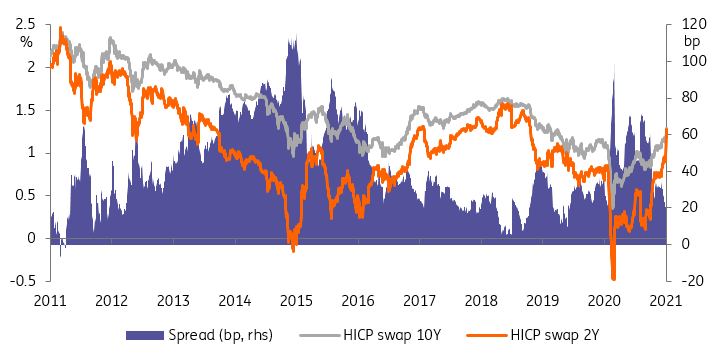 Source: Refinitiv, ING
Reflation and the curve: steeper nominals ahead
Disclaimer: This publication has been prepared by ING solely for information purposes irrespective of a particular user's means, financial situation or investment objectives. The information ...
more