EUR/JPY: Expecting More Upside
On Feb. 2, 2021, I posted on social media: "EUR/JPY - as long price stays above 125.59, the pair can push higher," and "GBP/JPY + EUR/JPY - will be watching for buying opportunities. Both pairs can push higher."
The chart below was also posted on social media on Feb. 4, 2021, showing that EUR/JPY was entering a zone where the pair can bounce higher. EUR/JPY was in a support/resistance zone where possible buyers could push the pair higher, an action that was in line with the current trend confirmed by the higher high/higher low sequence.
More reason the pair could push higher was illustrated by a bullish divergence pattern (pink) which also formed in the same support/resistance zone. Watching and waiting for the price to break and close above the descending trend line would trigger more buyers/bulls to get in the market.
EUR/JPY One-Hour Chart for Feb. 4, 2021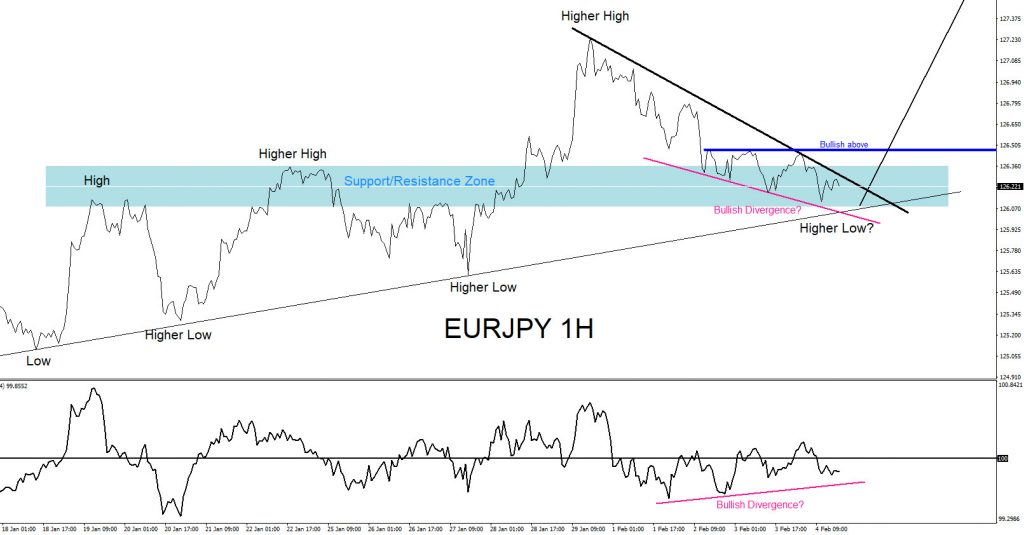 EUR/JPY eventually broke above the descending trend line, and on Feb. 5, 2021, the price hit the 1:1 RR target at 126.85 from the 126.22 entry for +63 pips.
EUR/JPY One-Hour Chart for Feb. 5, 2021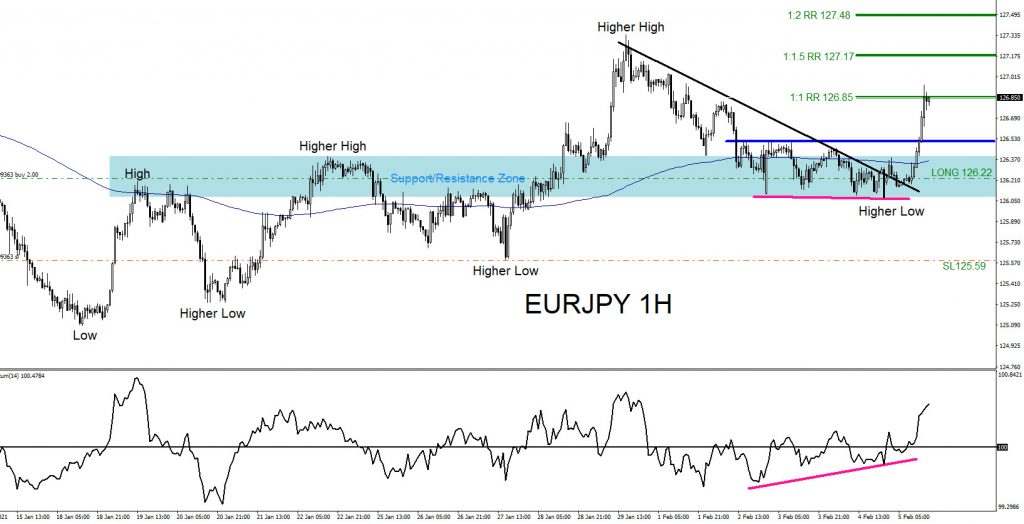 For the coming trading week (Feb. 8-12, 2021), we continue to see rising prices in the pair and we expect more targets to be hit. Any pullbacks should offer buying opportunities, especially with stops now moved to the Feb. 4, 2021 low.
EUR/JPY One-Hour Chart for Feb. 7, 2021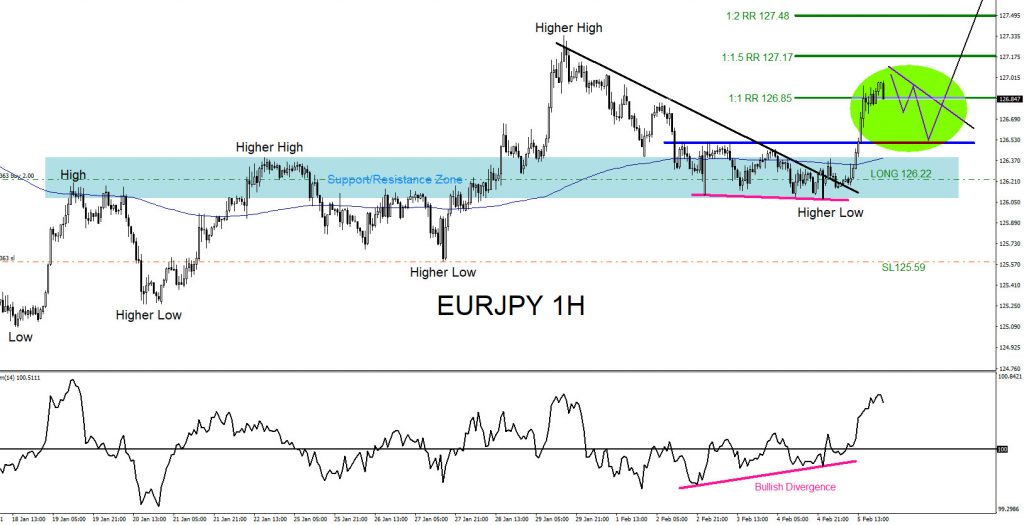 Like any strategy, there will be times when the technique fails, so proper money/risk management should always be used on every trade.
Disclaimer: Futures, options, and over the counter foreign exchange products may involve substantial risk and may not be suitable for all investors. Leverage can work against you as well as for ...
more