EUR And ECB Cribsheet
With trade weighed EUR below its 6-month average and the ECB already announcing new easing measures in Dec, little suggests that the January ECB meeting should affect the euro much. We don't expect a meaningful shift in the verbal intervention. As the USD decline is expected to resurface in the coming months and quarters, EUR/USD should move to 1.30 by the year-end.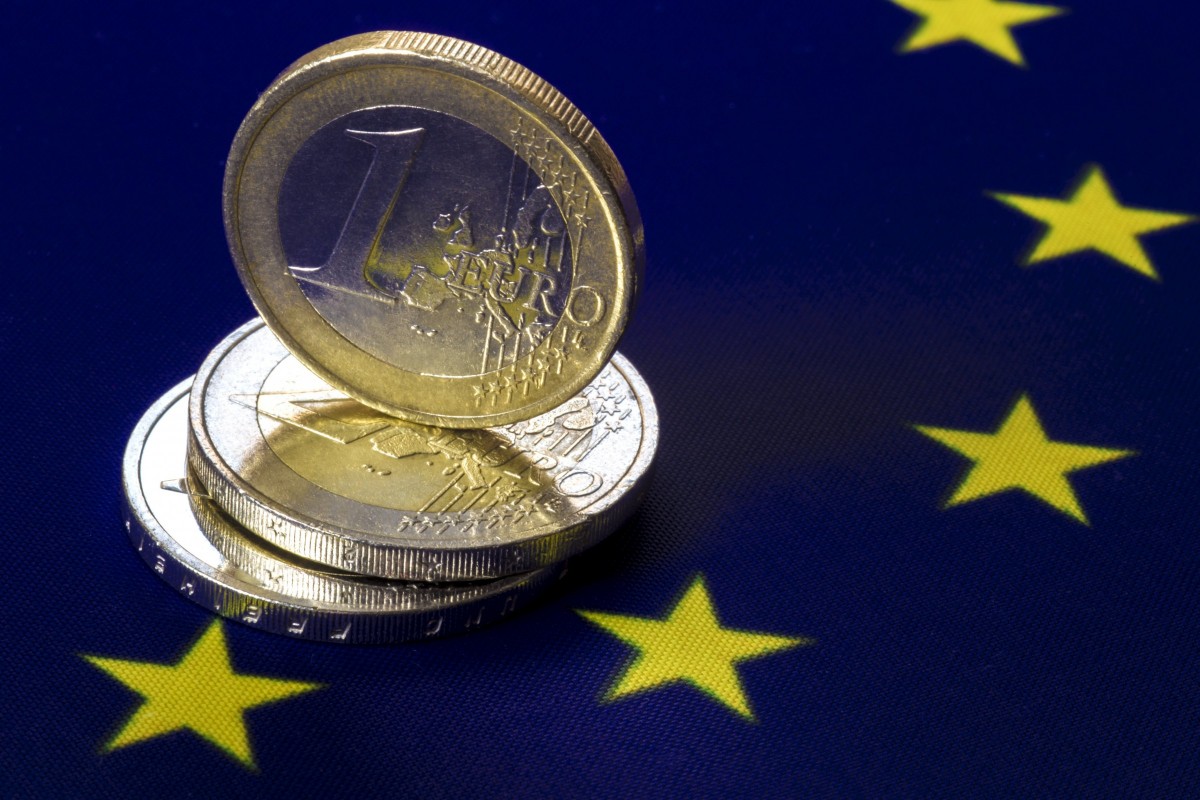 (Click on image to enlarge)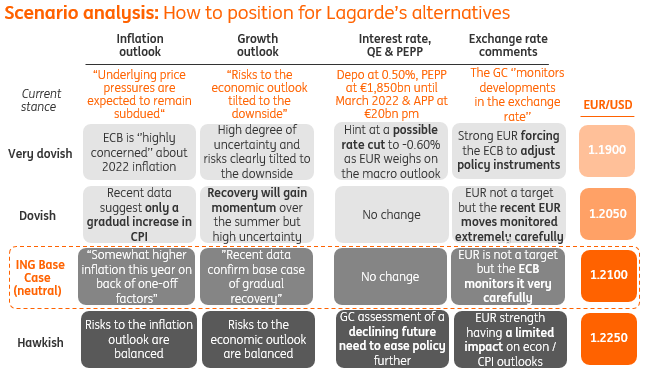 Source: ING
No ECB fireworks expected in January
As per the ECB Preview, we don't expect many fireworks from the ECB meeting tomorrow as the material adjustment to the monetary policy set-up was already made in the December meeting. With the new round of easing measures fully in place and no new forecasts to be presented tomorrow, it should be a fairly uneventful day for the euro.
The trade-weighted euro currently below its 6-month average …
Still, the level of the exchange rate and any possible ECB comments are likely to be in focus. However, given that both the trade-weighted euro and EUR/USD have corrected lower in the past two weeks, the need for imminent verbal intervention is lower. Indeed, as Figure 1 shows, the trade-weighted euro is currently modestly below its 6-month average, which coincided with the first verbal intervention from ECB officials in summer last year that helped to halt the rise in the euro. Hence, purely from the level of the exchange rate today, there is no need for the ECB to over-react during the January meeting.
Figure 1: Trade weighted euro dipped below its 6-month average
(Click on image to enlarge)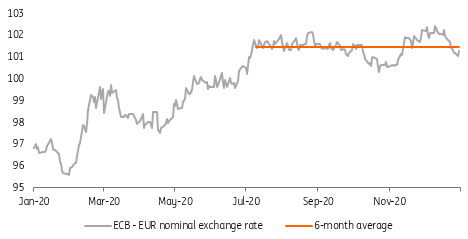 Source: ING, Refinitiv
… so the ECB does not have to react
Still, the ECB should reiterate that it monitors the exchange rate carefully, but for now, we don't expect any tweak to the wording. Coupled with the change to policy instruments during the December meeting and what we see as a modest upside risk to the current ECB inflation forecast (which has in turn reduced an imminent need for the ECB to act), the scope for a surprise, which could meaningfully effect the euro, is limited in our view.
Disclaimer: This publication has been prepared by ING solely for information purposes irrespective of a particular user's means, financial situation or investment objectives. The information ...
more