ECB Announces The Start Of "No Tapering, But Recalibration"
If we look at the daily chart, we can see that, last Friday, the price started a bearish movement after facing its 200-session moving average in red and the high level of last July represented by the green band - where the price seems to have made a triple top formation.
It is very important to follow the evolution of the price over the next few sessions, as a failure to recover these important resistance levels could confirm this triple top and trigger a strong bearish momentum that could take the price to the lows of last August or even to the lower red band, which acts as its main support level.
As long as the price fails to break through this triple top the sentiment will remain negative for this pair, although a break above it would open the door to a strong bullish momentum.
(Click on image to enlarge)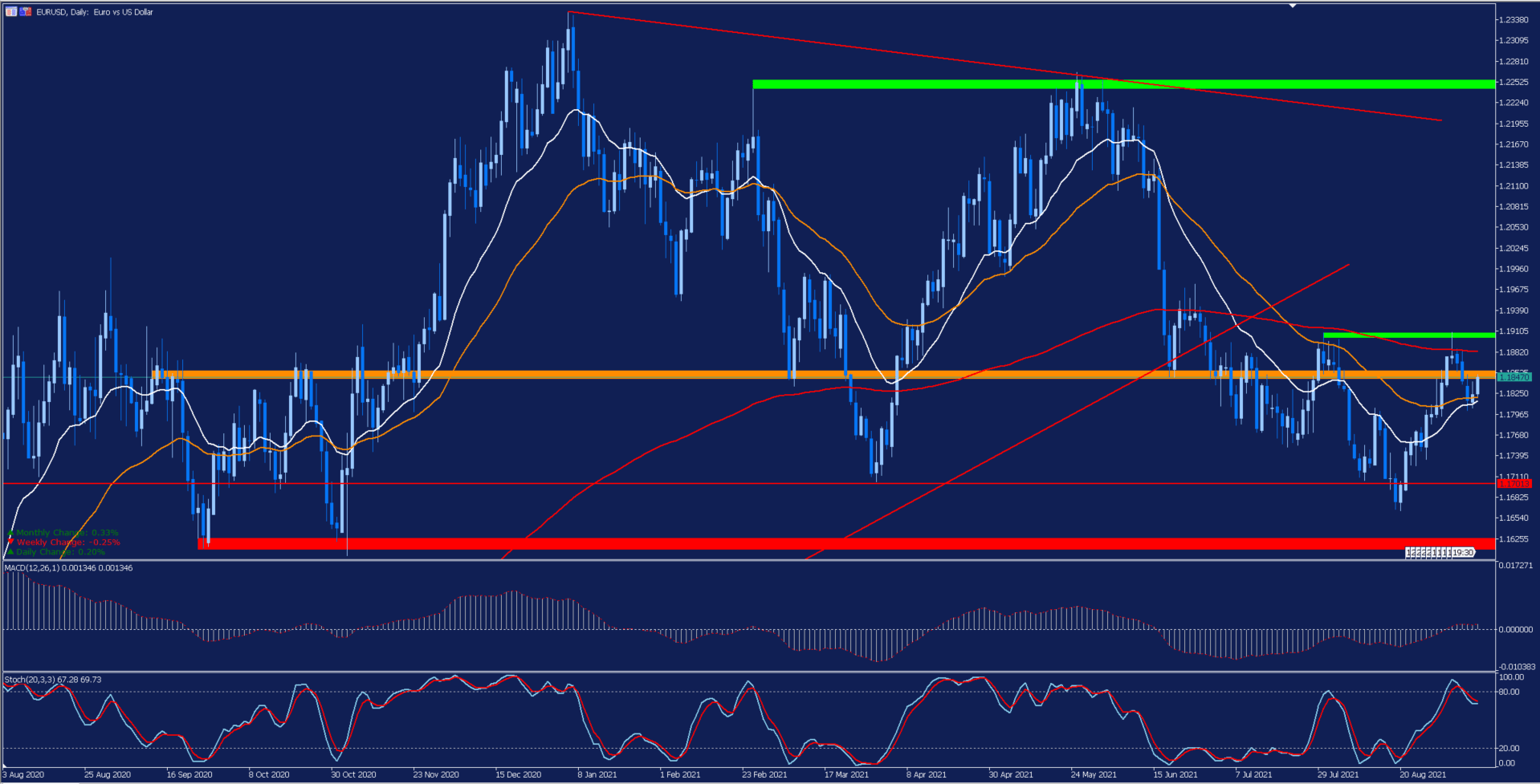 Depicted: Admirals MetaTrader 5 – EURUSD Daily Chart. Date Range: 3 August 2020 – 10 September 2021. Date Captured: 10 September 2021. Past performance is not a reliable indicator of future results.
Evolution of the last five years:
2020 = +8.93%
2019 = -2.21%
2018 = -4.47%
2017 = +14.09%
2016 = -3.21%
Disclaimer: The given data provides additional information regarding all analysis, estimates, prognosis, forecasts or other similar assessments or information (hereinafter ...
more