Dutch Election Result Could Boost Energy Transition
Ruling liberal parties VVD and D66 are big winners in the Dutch election. This may have important consequences for climate and energy policies going forward. D66 is now the second largest party. It is expected to seek a higher 2030 carbon emissions reduction target, pushing for more offshore wind, hydrogen and national carbon pricing.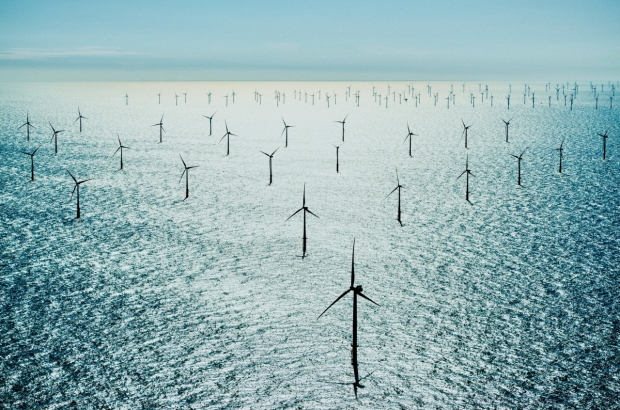 D66 is expected to bring climate change and energy transition to the negotiating table
With all votes counted, VVD remains the largest party, but D66 is now the second largest party. This is likely to speed up energy transition plans in the Netherlands as the election manifesto of D66, together with the green progressive left party GroenLinks (GL), proposes higher levels of investment in this area than other parties, according to an assessment by the Dutch Environmental Planning Agency.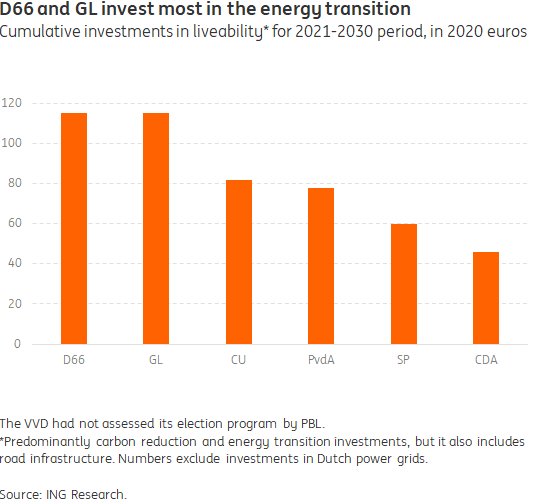 We explore the likely consequences for major climate and energy transition policies with a more left-wing coalition at the helm. In doing so, we focus on the general policy direction, rather than the specifics of the many parties that could form a coalition.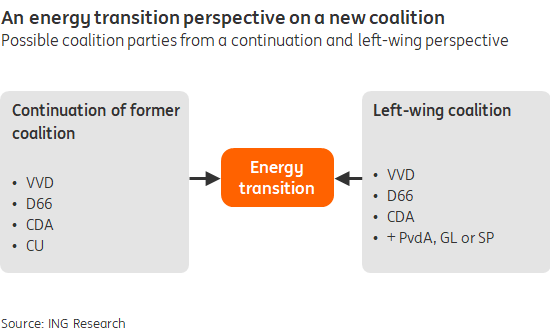 2030 climate goal is likely to be raised
The Dutch Climate Agreement currently opts for an emission reduction target of 49%. This target is expected to be raised to at least 55% to bring it in line with the recently increased EU-target. The election programmes of VVD, CDA and CU do not signal any plans to go beyond 55%, as this would cause serious carbon leakage within the EU-ETS system. This stands in sharp contrast to the EU-orientated D66 and the more left-wing parties like PvdA, SP and GL, which point to higher reduction targets of close to 60%. These parties seem to value a rapid greening of the Dutch economy over carbon leakage that would limit the effectiveness of stricter national climate policies.
National policies on top of the European carbon trading scheme
Disclaimer: This publication has been prepared by the Economic and Financial Analysis Division of ING Bank N.V. ("ING") solely for information purposes without regard to any ...
more