Dow Jones And FTSE 100 Forecast For The Week Ahead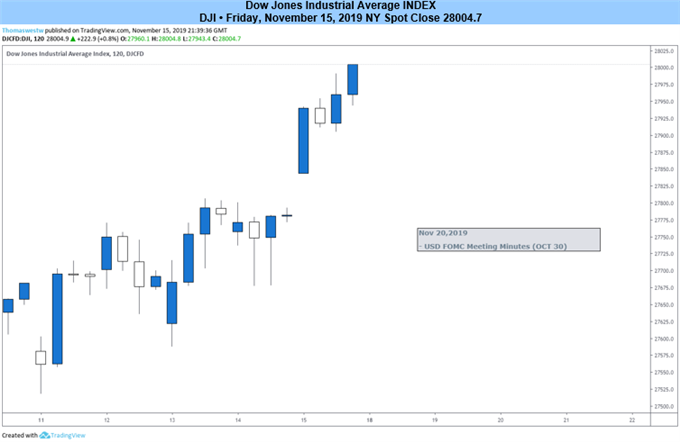 EQUITY ANALYSIS AND NEWS

Source: Thomson Reuters, DailyFX
DOW JONES | FRESH RECORD HIGHS REACHED AS VOLATILITY IMPLODES
Fresh record highs in Wall Street as US equity markets continue to press higher, while the narrative has centered around US-China trade wars. The increase in central bank liquidity (not QE, according to the Fed) has also played its part in underpinning equity markets with the Fed's balance sheet now back above $4tln after a $250bln increase since mid-September. However, with central bank liquidity injections keeping equities afloat, this has also suppressed volatility, which in turn has seen investors amass a record short in the VIX.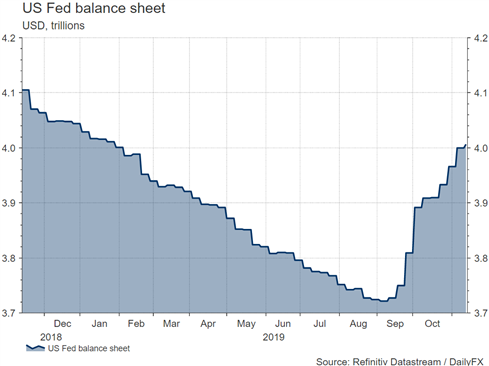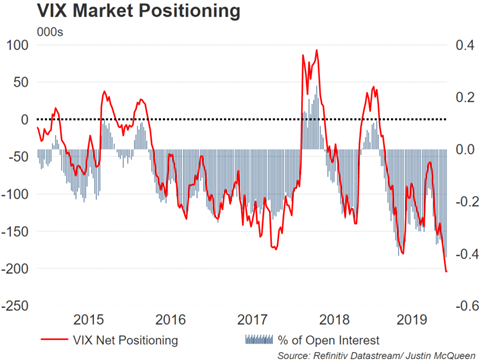 FTSE 100 | CONSERVATIVES HOLD SIZEABLE LEAD OVER LABOUR
UK politics remains at the forefront of investors' minds as market participants continue to digest the latest polling intentions. Poll trackers continue to show a sizeable lead to the Conservative party and even more so after Nigel Farage confirmed that the Brexit party would not contest the 317 seats that had been won by the Tories in the 2017 GE. Consequently, bookmakers have moved their odds in favor of Boris Johnson reaching a majority. Aside from politics, IHS Markit confirmed it will start publishing flash UK PMI's from Friday.
FTSE 100 PRICE CHART: DAILY TIME FRAME (SEP 2018 – NOV 2019)