Despite EU Troubles And The Contraction In 1Q, Recovery Starts In Switzerland
Swiss GDP contracted by 0.5% in 1Q, but with the manufacturing PMI at a record high in May, second-quarter growth is likely to be strong. Meanwhile, the failure of EU negotiations on a framework agreement will prove to be a headwind in the longer run.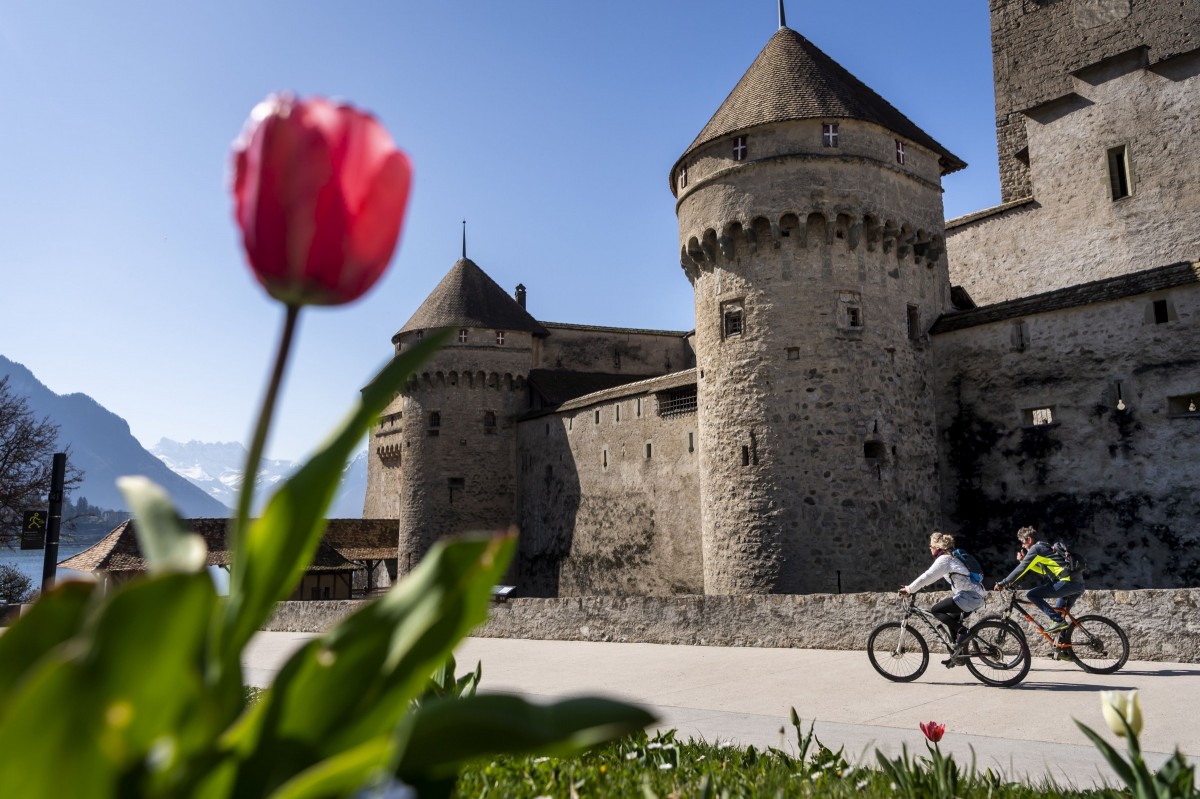 Source: Shutterstock Chateau de Chillon reopens to the public, Veytaux, Switzerland
Lockdown recession
Swiss GDP contracted in the first quarter of 2021 by 0.5% quarter-on-quarter, after a downwards revised 0.1% growth in 4Q (from +0.3%). Year-on-year GDP fell by 0.5%. This was largely expected as the increase in the number of Covid-19 infections in 1Q had pushed the government to tighten lockdown measures with the closure of non-essential shops, bars, restaurants, sports facilities and leisure places, which weighed on economic activity in January and February.
No surprise that accommodation and food services shrank by 30.4 % quarterly. Like the closure of shops, some restrictions in Switzerland were lifted on 1 March, but a gradual reopening of bars and restaurants only started in April.
Olympic year
On the back of an accelerating vaccination campaign, the Swiss government announced on 26 May it was further easing restrictions, marking the end of the first phase of the government's three-phase exit strategy and a return to normal. This should allow consumption, having contracted by 3.3 % in the first quarter, to pick up strongly from 2Q onwards. While tourism continues to suffer, leading to a 5.2% decline in the exports of services, exports of goods actually increased 1.5% on the back of a well-performing manufacturing sector. With the opening of the economy and the strong international environment, exports should accelerate in the quarters to come.
The Swiss manufacturing PMI actually increased from 69.5 to a new record high of 69.9 in May. Since Switzerland hosts 45 international sporting bodies, the country also benefits from major sporting events, and both the summer Olympics and the European football championship will add to growth this year. After a 2.9% contraction last year - the worst annual contraction since the oil crisis in 1975, we now expect Swiss GDP to grow by 3.3% in 2021.
Disclaimer: This publication has been prepared by the Economic and Financial Analysis Division of ING Bank N.V. ("ING") solely for information purposes without regard to any ...
more