Deflation Threat Looms As China Suffers First Population Decline Since 1949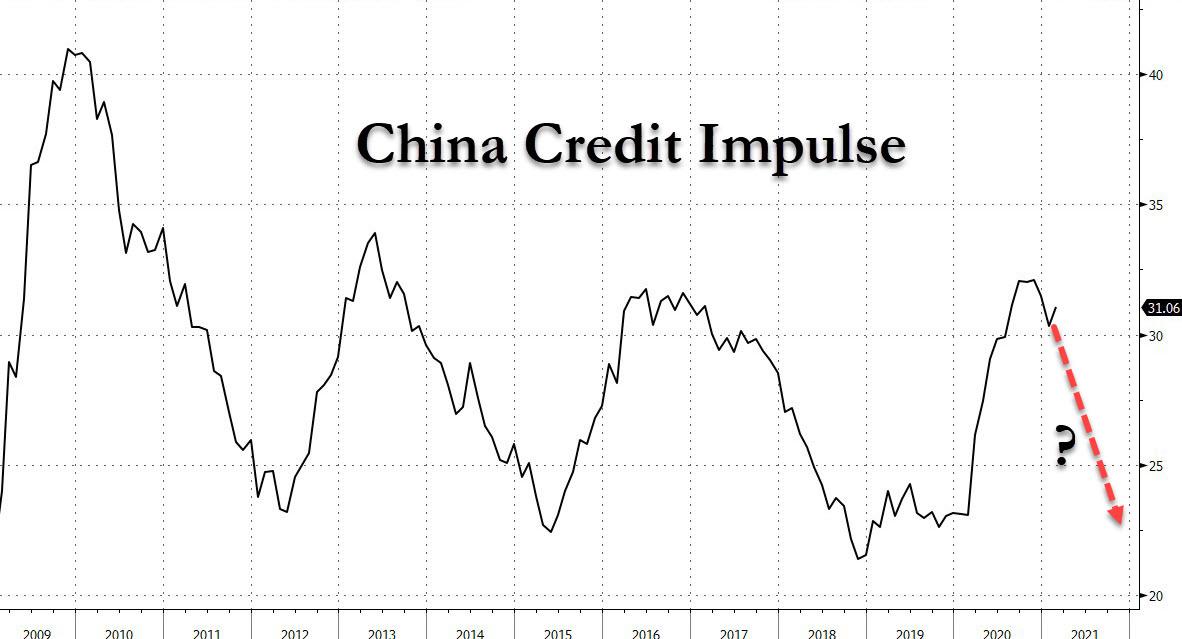 Besides the 3 D's: debts, deflation, and demographics, a population decline will also dent China's global image.
Huang Wenzheng, a fellow at the Center for China and Globalization, a Beijing-based think-tank, said, "census results will have a huge impact on how the Chinese people see their country and how various government departments work."
Wenzheng continued: "They need to be handled very carefully."
The Chinese take great pride in being part of the world's most populous state, but the narrative could begin to shift when the data is released.
Wenzheng said the possibility of the first population decline in seven decades could push forward China's looming demographic crisis:
"The pace and scale of China's demographic crisis are faster and bigger than we imagined," he said.

"That could have a disastrous impact on the country."
A shrinking population could have profound economic implications.
First, by Williams's calculation, the demographic headwind means China may never be able to catch up with the U.S. as the world's largest economy.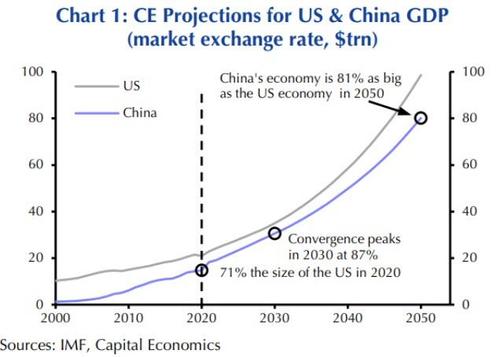 Secondly, an older population would put extra strain on the underfunded pension system.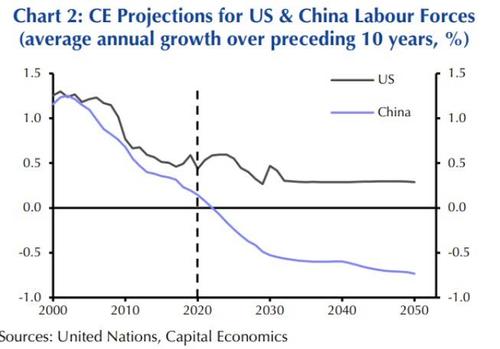 A separate PBOC report last month estimated that a shrinking labor force is likely to lower China's potential GDP growth to 5.1% by 2025, from an expected 5.7% this year. It's perhaps not a coincidence that China's 10-year bond yields peaked in 2013, the same year that the country's working-age population started to fall.
Here's a look at potential GDP growth and the three-year average of 10-year yields.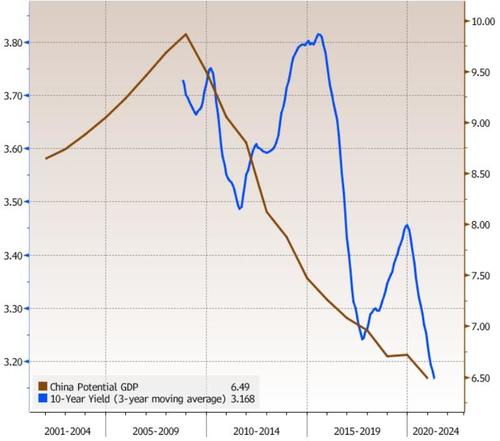 A 'deflationary' mindset and Japanification are the words that come to mind.