Decisive Day For Brexit
Since the referendum on the succession of the United Kingdom from the European Union was voted in June, 2016, the history of Brexit has seemed like an interminable story. With less than a month until the end of the transitional period, negotiations to reach a trade agreement are still blocked.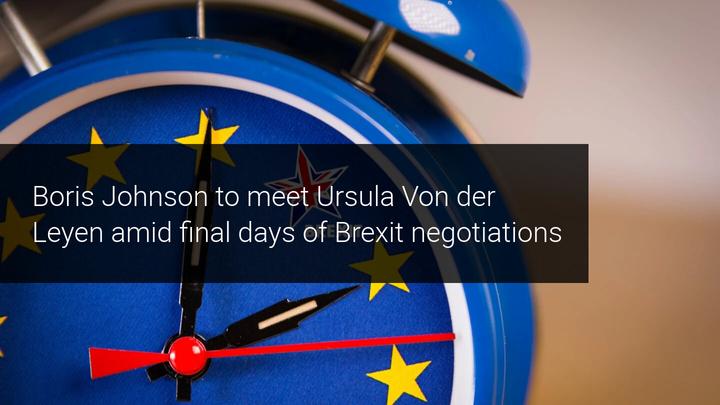 In recent hours, British Prime Minister Boris Johnson announced that he will withdraw clauses 44, 45 and 47 of the Internal Market Law which, despite being processed, was in direct conflict with the agreement reached last January with Brussels in relation to the border with Northern Ireland.
Today, Boris Johnson plans to travel to Brussels to have dinner with Ursula Von der Leyen in an attempt for both leaders to find a way to support the negotiations to try to close an agreement, although countries such as France, Belgium, the Netherlands and Denmark, have already made it clear that they prefer an agreement in which Europe doesn't give too much and that the conditions are unfavourable, so they can exercise their right to veto.
EURGBP evolution since the Brexit referendum
Since the referendum vote, we have observed how the Euro has appreciated against the pound from the minimum of 0.69359 in July, 2015, to the important lateral range it has been following in recent years between 0.83047 and 0.93064 euros per pound as we can see in the weekly chart.
(Click on image to enlarge)
Source: Admiral Markets MetaTrader 5 Supreme Edition, Weekly EURGBP chart. (from July 13, 2014, to December 9, 2020). Completed: December 9, 2020. Note: Past performance is not a reliable indicator of future results or future performance.
If we focus on the daily chart, we can see that the EURGBP is currently trading above the 0.90400 level after breaking down on its 200 session average (in red) and breaking up the bearish channel that it had been following since the highs of last September.
The announcement of an agreement could strengthen the pound, in which case we would expect a decrease in the EURGBP, while if an agreement isn't finally reached, the euro could be supported and seek the high zone of the important lateral range we previously mentioned.
Disclaimer: The given data provides additional information regarding all analysis, estimates, prognosis, forecasts or other similar assessments or information (hereinafter "Analysis") ...
more