Data From 45 Countries Show Containing COVID Vs Saving The Economy Is A False Dichotomy
Data from 45 countries show containing COVID vs saving the economy is a false dichotomy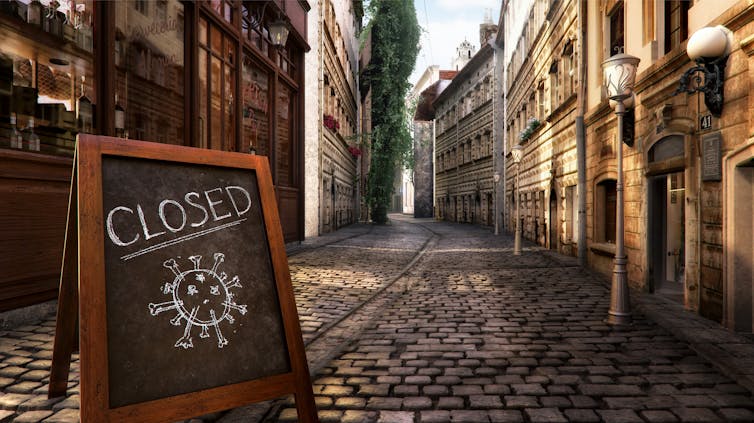 Shutterstock
Michael Smithson, Australian National University
There is no doubt the COVID-19 crisis has incurred widespread economic costs. There is understandable concern that stronger measures against the virus, from social distancing to full lockdowns, worsen its impact on economies.
As a result, there has been a tendency to consider the problem as a trade-off between health and economic costs.
This view, for example, has largely defined the approach of the US federal government. "I think we've learned that if you shut down the economy, you're going to create more damage," said US Treasury Secretary Steve Mnuchin in June, as the Trump administration resisted calls to decisively combat the nation's second COVID wave.
But the notion of a trade-off is not supported by data from countries around the world. If anything, the opposite may be true.
Data from 45 nations
Let's examine available data for 45 nations from the Organisation for Economic Co-operation and Development, using COVID-19 data and economic indicators.
The COVID-19 statistics we'll focus on are deaths per million of population. No single indicator is perfect, and these rates don't always reflect contextual factors that apply to specific countries, but this indicator allows us to draw a reasonably accurate global picture.
The economic indicators we'll examine are among those most widely used for overall evaluations of national economic performance. Gross domestic product (GDP) per capita is an index of national wealth. Exports and imports measure a country's international economic activity. Private consumption expenditure is an indicator of how an economy is travelling.
Effects on GDP per capita
Our first chart plots nations' deaths per million from COVID-19 against the percentage change in per capita GDP during the second quarter of 2020.
This article is republished from The Conversation under a Creative Commons license.