Chinese Sovereign Wealth Fund Eyes Stake In Aramco
As the production cuts agreed to by OPEC+ drive oil prices higher amid a broad-based commodity boom, China's sovereign wealth fund China Investment Corp is eying a major investment in Aramco, the world's most valuable company, as Aramco again looks to sell off a piece of its business after scrapping an international IPO a few years back.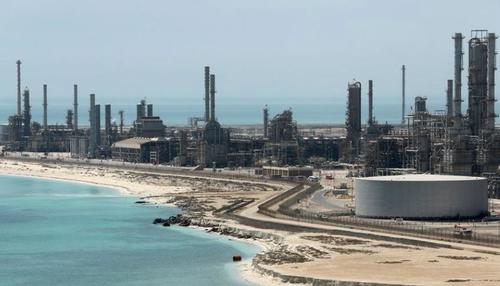 Aramco abandoned plans for a public listing amid fears that US law might make Aramco assets vulnerable to seizure as families of victims who died in 9/11 seek compensation from the Saudi government. Instead, the company sold some debt on the international markets and offered shares that are traded domestically on Saudi Arabia's bourse, but now it appears the oil giant, currently controlled by the Saudi royal family, is once again planning to sell off a stake in its business.
But instead of turning to the public markets, Aramco is seeking out sovereign wealth funds to invest directly, according to Reuters.
"There are talks now for the acquisition of a 1% stake by a leading global energy company in an important deal that would boost Aramco's sales in ... a major country," Prince Mohammed said, without elaborating.

"There are talks with other companies for different stakes, and part of Aramco's shares could be transferred to the (Saudi) Public Investment Fund and a part listed ... on the Saudi bourse," he said in an interview aired by Saudi TV marking the fifth anniversary of Vision 2030.
A 1% stake would equate to around $19 billion based on Aramco's current market capitalization.
Crown Prince Mohammad bin Salman has also spoke highly of the blossoming bilateral relationship between Riyadh and Beijing.
Prince Mohammed said in the interview that Riyadh was strengthening its relationships with China, India, and Russia, though the United States remained a strategic partner despite some differences with the Biden administration, which has taken a tougher stance on Saudi Arabia.